Creating change through giving back
At Diamond, we understand the importance of charity giving as part of our wider social responsibilities. This is why we have focused on building charitable giving into the everyday running of our business through B1G1.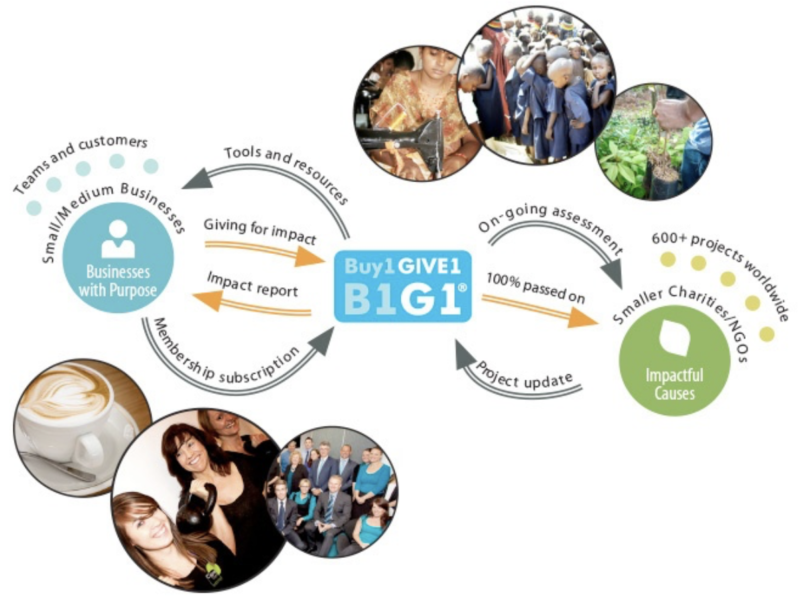 With up to 70% of global economies powered by small to medium scale enterprises (SMEs), social responsibility cannot only sit with large corporations. But, until recently, it hasn't been easy to give back effectively within a SME business model. With B1G1, small businesses can start giving easily and integrate small giving into everyday business activities, creating great life-changing impacts. Since joining B1G1, we have been able to contribute to a number of vital projects across the globe.
We set ourselves the goal of giving to specific projects when we achieve a business objective. In this way, the more we grow the more we give back.
When we open a new client account, we will donate 100 bricks towards building school facilities and supporting education.
When we deliver 5,000 consignments we provide 1 meter of rainforest protection.
Every time we gain a new network partner we provide 684 days of shelter to people in need in India.
For each new team member we give 1 day of medical support to families in need.
And every time someone goes on a training course to learn about how we can make the diamond journey even better, a book gets sent over to a school in Nepal.
Contributing through B1G1 is about targeting giving, meaning that every penny contributed goes where it needs to make the greatest impact on local communities. In this way, our contributions can make a real difference.
Contact Us
Would you like to speak to someone?
We'd love to hear more about your business and explain how we can support your needs. Just complete the form below and one of our team will be in touch soon.