Subscription Box Fulfilment
& Delivery
Sector Services
Subscription Box Fulfilment & Delivery
Made easy with Diamond Logistics
Diamond Logistics has been working with subscription box brands like 'Takk' and 'Grow With Me' for years.  Supporting them with their subscription box fulfilment, providing transparent pricing and a dedicated subscription box team. Diamond can provide you with the fulfilment support you need to grow.
Ideally suited for people with over 200 subscription boxes a month, we have an infrastructure in place that can readily scale deliveries to manage thousands of boxes quickly.
With a simple pay as you go option and transparent pricing, subscription box fulfilment enables you to outsource the storing, picking and packing of your products.
With a variety of carrier options, from low cost to premier, and international options too, you can rest assured that Diamond Logistics has a delivery solution that is just right for your audience.
Sector experience
With sector experience in books, childrenswear, alcohol, cosmetics and healthcare, you can be rest assured that we have a subscription box solution for you.

We can support with bespoke packaging, complex picks, and special promotions. And we provide full logistics management so you need never speak to a carrier again. This frees up an enormous amount of your time so you can focus on great product for your subscription boxes and the all important marketing.
The Diamond difference
Carrier flexibility
From low cost and local to premier and international
Delivered by packaging experts
With packaging expertise inhouse who are focused on protection AND presentation
Technology-led
Streamlining processes from order to delivery
Integrated
Our system can integrate with your channels, market places and all our selected carriers
Backed with experience
Across our teams, we are B2B, D2C and B2C experts
Established in logistics
Providing same day, overnight and international delivery services for over 25 years
Creating a seamless experience for your customers from order to receiving their subscription box - we maintain a consistent brand experience
Speak to our specialists today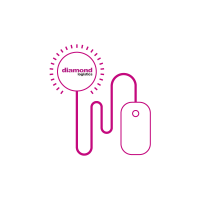 Ultimately, once your customer clicks to buy, Diamond does the rest. Orders are packed and deliveries are met.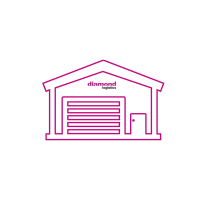 Reduce storage costs whilst you also have access to national warehousing with full transparency of your stock holding and your orders being processed.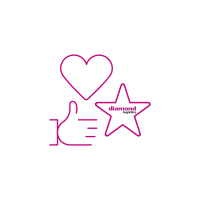 We're here to make it easy for you to keep your customers happy and loyal, reduce your running costs as well as alleviating the stress of running your own business.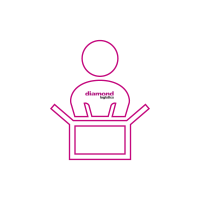 A touchless end-to-end fulfilment service so that you can get back to doing what you love. We don't rest until we know your goods are packed, successfully delivered and your customers are happy.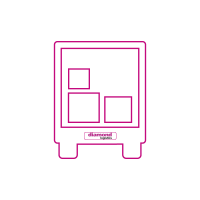 . . . with top-tier carriers. Our logistics management software, Despatchlab, will automatically recommend the best carrier for each individual shipment whilst keeping costs down by passing on our buying power to you.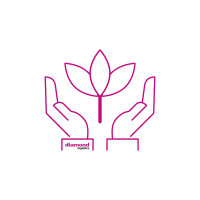 With flexible terms, scale up packages and growth programmes we can help your business really fly. Our top value is Shared Success; helping you grow is how we grow too!
Despatchlab streamlines the entire inventory order and despatch process, from goods to final mile delivery.
Our service really is quite straightforward. We allocate space in our warehouse for you to store everything needed for your subscription boxes. We manage your goods in so that your suppliers can send all your subscription box components direct to us. We set aside a regular time per month to do your subscription box build and we will liaise regularly with you. Regardless of how many subscription boxes you may need to fulfil in a monthly basis we will always have resource is available.

Join like-minded businesses who trust us to meet their fulfilment needs
Available, caring, considerate and attentive – the team at Diamond Logistics regularly go above and beyond.
Diamond are my partners and I could not have scaled to a multi-million pound turnover company without them!
Diamond have been fundamental to our successes so far. Superb service, brilliant attention to detail and an all-round joy to work with!
Diamond has provided a great service, packing and sending out our online orders and going over and above to solve any problems or glitches in the system. We have had some lovely feedback from customers, commenting on how quickly their delivery arrived and how beautifully it was packed.
The Diamond Logistics team took the stress and worry out of the packing and delivery of our event goodie boxes. The team were supportive and accommodating throughout – thank you!
As a small company we have struggled in the past to get any form of reliable courier service. Since Fleetline have become a Diamond Partner, that's all changed. Bob and the team have delivered time and again for us. We won't be going anywhere else!
With their consistent efficiency and reliability they are now considered as part of our business. We cannot do without them!
Diamond have saved my sanity, they save me hours of work. They are extremely helpful, are quick to resolve issues, sometimes before we even know there is one. The pricing is highly competitive especially for the service provided.
We love very much working with the team. Bryn is our key contact person. He is always available for us and has a great energy. We trust Diamond Twickenham as a partner. Prit is also always a great support, we love working with him.
Incredibly helpful and willing, also very responsive and reactive. Everyone I've met at Diamond has been really friendly and wanting me to get the best from their services. I have recommended them to three other businesses, as they just make it easy even when there is confusion.
We have loved working with Diamond, it has taken the stress out of fitting in post office trips around our busy lives. It has also enabled us to supply larger retail chains who have stricter delivery and packaging requirements. Diamond have done everything to meet those demands and it has always gone smoothly!
Learn more about our services
Sharing some additional information that we think will be helpful when considering your next steps.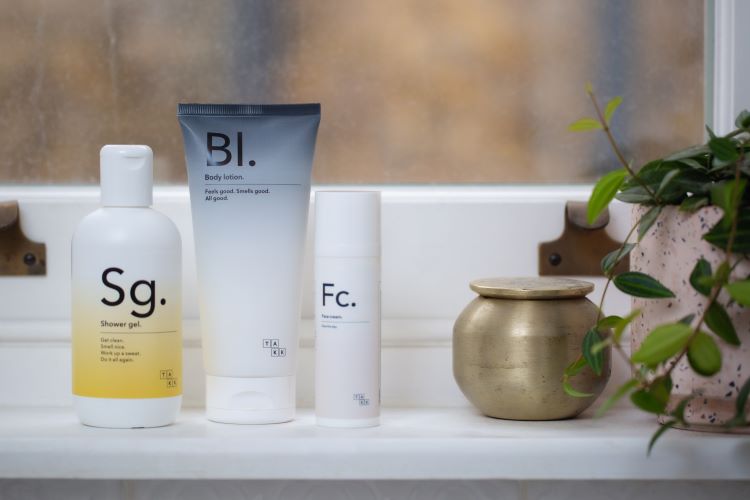 When is the right time to
outsource fulfilment?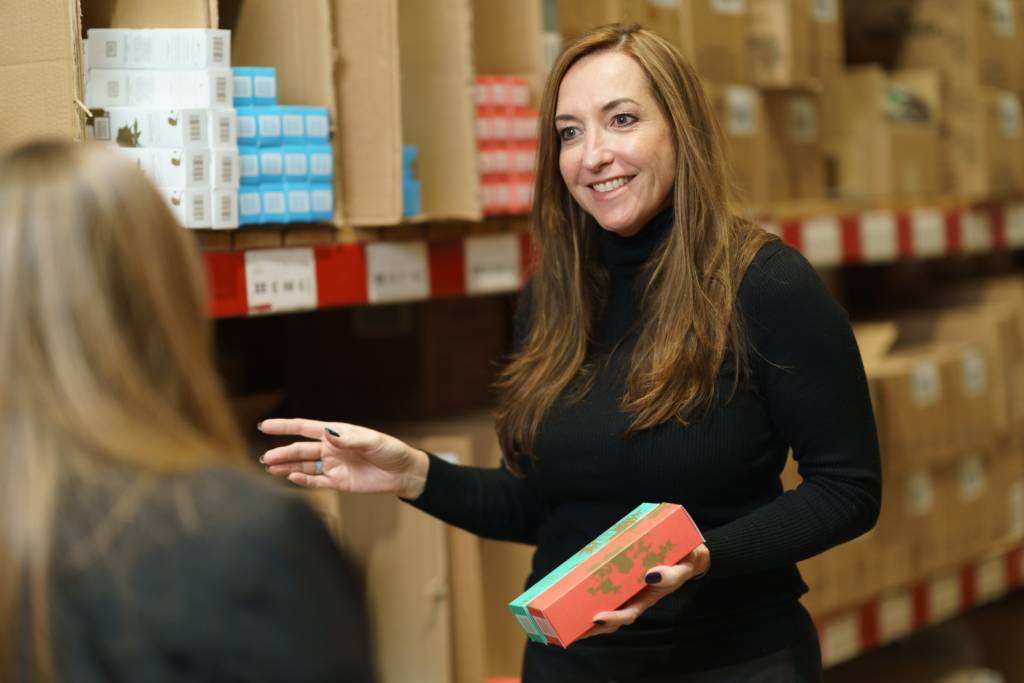 The fulfilment
centre journey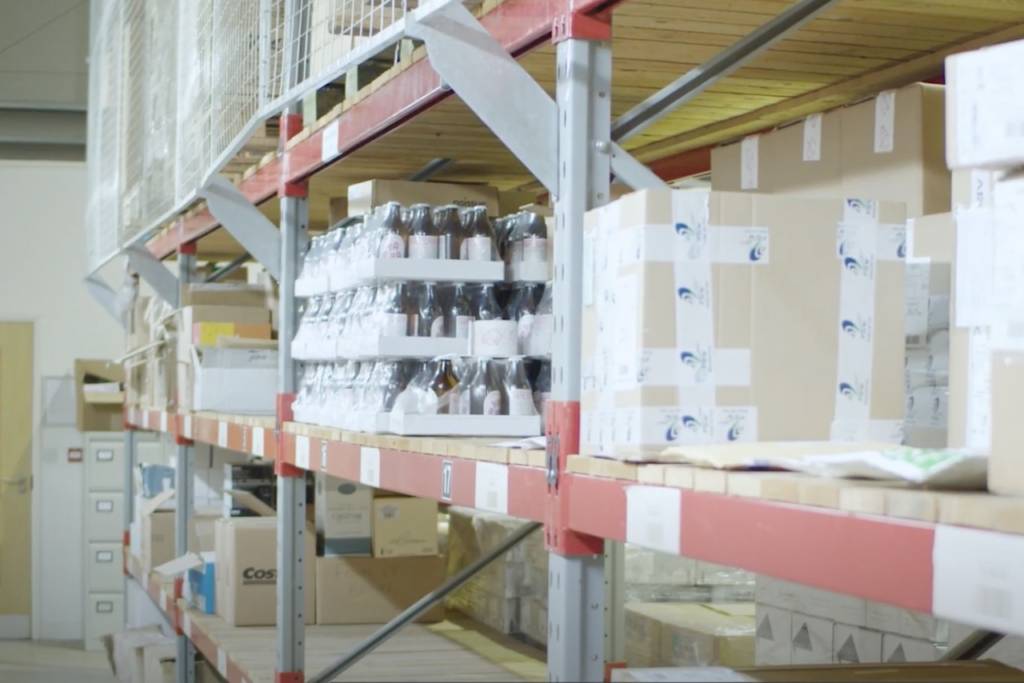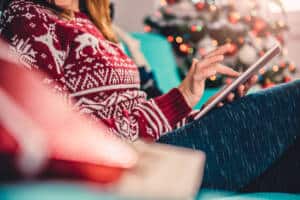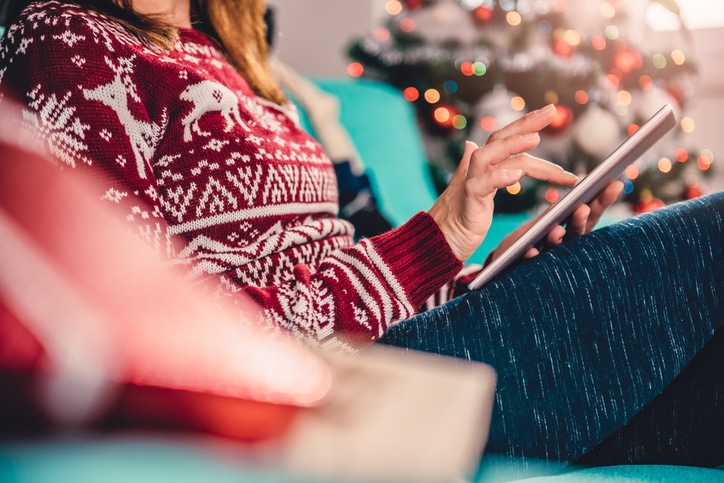 What consumers are buying online, Christmas 2023 We surveyed clients last week to see what
Read More »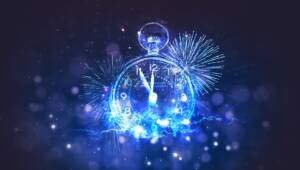 While December brings the chaos of a million demands with deliveries, January is the turn
Read More »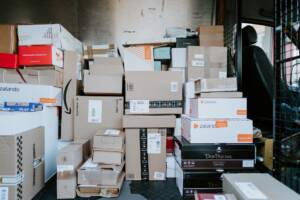 The ultimate same day delivery guide The benefits, considerations and key facts to enhancing Your
Read More »
Contact Us
Would you like to speak to someone?
We'd love to hear more about your business and explain how we can support your needs. Just complete the form below and one of our team will be in touch soon.