I was proud to represent the Logistics Industry at last nights Transport Infrastructure Skills Strategy – Three Years of Progress event at Transport for London on Wednesday July 10th. It is promoting and celebrating Apprenticeships in our industry and is forging a new pathway that makes young people consider what is actually a vibrant, fast pace and interesting career.
My favourite part was the review of 4 apprentices of their experiences – which gave great insight into the opportunity they present.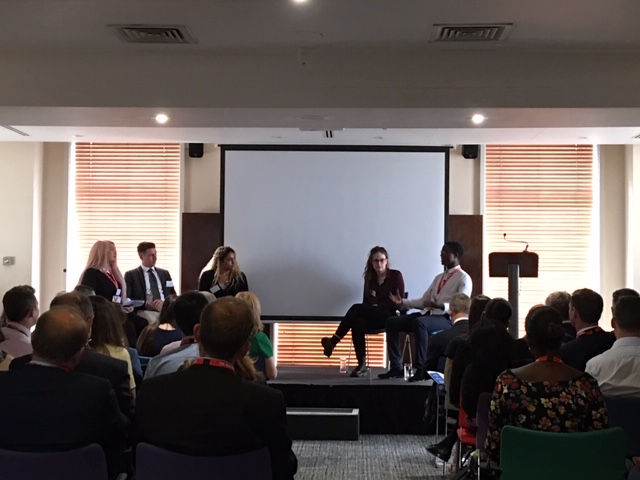 There were two points that really captured me – one was that Apprenticeships are perceived as a fail option – not a pathway to success which is actually what they are. In a time of austerity –and with such high cost of tertiary education a modern Apprenticeship in a great company can give vocational training whilst getting paid, and fast track a candidates success. Its important to remember most Apprenticeships aren't the lowly wages they were once. They are well paid first time jobs that pay for NVQs and degrees, whilst giving young people the vital experience they need for future employability.
The second great point raised in that a sector such as logistics where demand is going up not down its one of the few place sin industry that can offer a varied career FOR LIFE. That kind of security aint to be snubbed in these tumultuous times. It really is a vibrant and exciting place to be.
Here at diamond we vigorously support our young people with a full training programme, from NVQs, to ACCA Accountancy Course, to degree level HR Courses and our in house training programme Masterclass – to name but a few completed in the last year. It's a proper full time salary, plus full financial support of this further education.
I encourage all business to look at creating both a culture that inspires young people to join their organisation, and truly commit to helping them fulfil their potential by supporting investment in their skill development.
Well done to the STAT committee and a big thanks from us all in the industry for the sterling work they put in to support a bright and prosperous future in our sector, especially Tracey Worth from the Institute of Couriers. You can find out more here
Here's diamonds present vacancies. All entry level positions are a stepping stones to building a great career here at diamond – supported by paid for training, a great team culture and a defined and obtainable career path. Check them out here.