Entrepreneurial logistics professional from Stoke on Trent has joined a growing network by becoming
Diamond

Logistics latest network partner

Trading in Stoke on Trent, Diamond Logistics is an award winning courier service tailored to the needs of clients offering overnight and international delivery opportunities, as well as fulfilment and storage facilities for FMCG. The new Stoke on Trent depot, Diamond's 25th nationwide, aims to expand this service offering by delivering local logistics service and support to local businesses.

Adam Gaunt the new Managing Director, believes the new service offering will help them to reach new markets, reach new clients and marks exciting opportunities for the business which was launched in 2013.
Adam Gaunt, says 'Joining Diamond Logistics opens up a number of new opportunities that I couldn't have been able to do on my own. I can't wait to offer the Diamond Logistics service in Stoke-On-Trent and welcome new customers on-board'.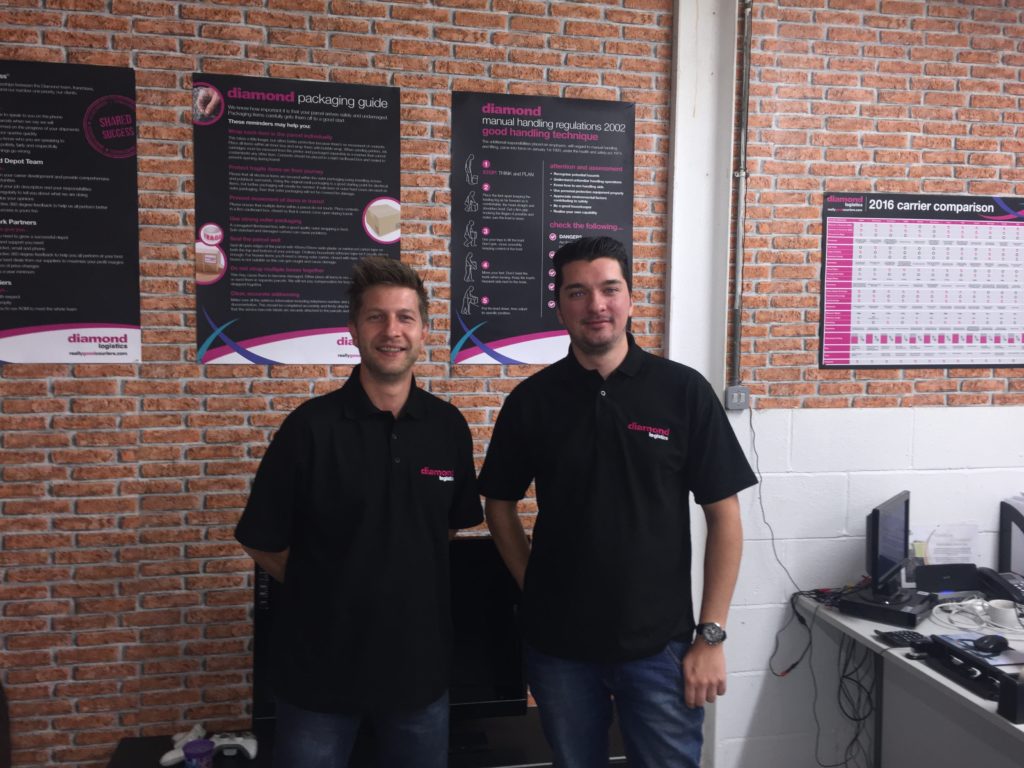 Richard Harris, Managing Director of Diamond Logistics welcomes Adam to the Diamond Logistics network, by saying, 'Logistics is at heart of the business operation. Adam has shown he has great determination to succeed which I am sure will make him a successful franchise and we wish them the very best of luck with their latest venture'

A Network Partnership gives logistics professionals a whole suite of services to support businesses with including same day courier, overnight and internationals inputting into the major carrier such as Hermes, Royal Mail and DHL and a range of fulfilment options to support predominantly eCommerce businesses – a booming market.
For further information about Diamond Logistics Stoke-On-Trent and the range of courier services available for your growing business please contact Adam Gaunt on 01782 944016 or email adam.gaunt@diamondlogistics.co.uk
And if you wish to find out more about the opportunity that a Network Partnership will give you in your logistics business then get in touch via 0333 567 5888 or email sales@diamodnlogistics.co.uk and we can send you an information pack today.