As we continue our diamondlogistics Shared Success © campaign, today we feature one of our Bristol Service Centre clients Lucy And Sam, a London based organic baby & toddler fashion company.
Here co-Founder Sam tells us all about Lucy And Sam:
"The company was formed back in 2011. Lucy and I were both working for Inside Store who are a wholesale import company that supplies clothing and textiles to large UK retailers. We came up with the idea to start our own brand, to give us full control of designs and brand identity, we had the existing supplier contacts from the wholesale company so setting up was not to much of a an issue in terms of sourcing stock. We decided to include Suky, a friend of ours who owned a children's and baby store in Balham and had experience in the retail side of things. Having our own company also allowed us to have more flexibility with working as we had young children at the time, which was a big factor in setting up the brand.
Our first season was Autumn Winter 2012 and we have, like the cotton we use for our products, grown organically from there

We have always tried to be as environmentally friendly and sustainable as possible as well using original, story led ideas and themes that have been inspired by our own children and our own experiences.
We started using organic cotton within the first couple of years of opening and we are now extremely proud of our 100% Plastic free supply chain, meaning all of products are shipped from our factory in Portugal via diamondlogistics to our customers. Not one piece of plastic is used for this whole process.
Our story led themes can be seen in all our products, from our Where's Bear range that is inspired by my son's love of playing hide and seek to our latest Bee Kind collection which explains the bees sustainable story and how they contribute to one third of the food that our planet consumes".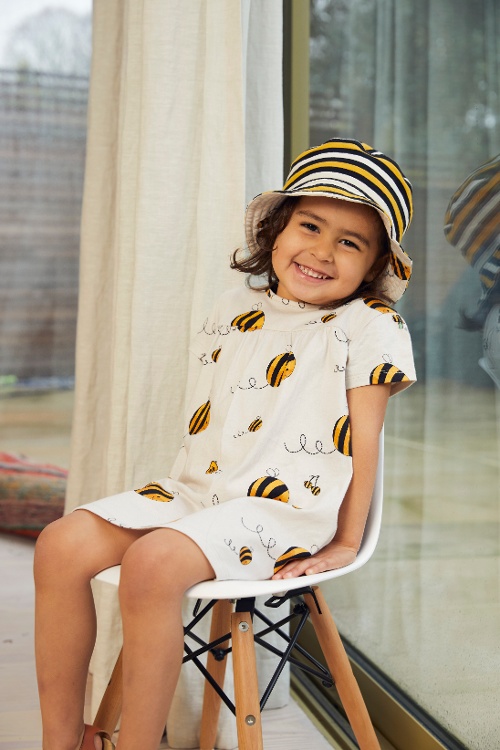 Why did Lucy And Sam choose diamondlogistics as their logistics partner & how has that benefit you?
"We have always preferred to work with companies who can offer a personal approach which Diamond do exceptionally well and was of the main reason for joining with them in 2018 to become our fulfilment partners. I remember visiting the Bristol HQ for the first time and Mandy taking me out for lunch which was a lovely personal touch and was good to get to know our partners on this kind of level.
The team at diamondlogistics Bristol have been really helpful with many things especially helping us achieve our plastic free goals by packing our goods into our cotton forever bags. I must say how efficient and helpful hey have been during the recent lock down period, maintaining such a good service during a very busy period for us. This has been amazing and we cannot thank the team enough as we would not be able to do what we do without their support.
Check out Lucy And Sam here, reach them on 0207 498 8256 or at info@lucyandsam.com.
With 25+ Fulfilment Centres across the country, if you would like to find out more about how diamondlogistics can help your business in handling the Warehousing, Fufilment & Despatch of your products, do not hesitate to contact our team on 0333 567 0391 or get in touch via email here.