It took Mandy only 12 months to reach more than £500k in revenues – here's her story!
Mandy was a delivery service provider as an XDP depot and was used to running a very successful delivery franchise. But she saw the market changing, margins being eroded and searched for other opportunities. And the company she had worked with had changed – its treatment of its delivery partners was worsening, according to Mandy. So Mandy searched for alternative revenue streams for her business. When she came across the diamond model she was impressed by just how different it was.
Three services –all evolved to appeal to a changing and innovative market. Not just same day, but overnight and international too – with the all important fulfilment which has seen a 400% increase in the last 3 years throughout the network.
The application process was not easy – Diamond expects Network Parters to consider what resources will be needed to build a sales engine to create a predictable future revenue – based on following the Diamond sales model, and look at their business plan not just for the first 5 years but beyond. The methodology is prescriptive – and if you follow it, it works.
Mandy says it has completely turned the traditional courier model on its head. It is innovative, supportive and easy to sell – as long as you follow the sales formula prescriptively. But it hasn't always been easy – but Mandy listened to advice from HQ, got stuck in and through grit and determination won diamond logistics Franchise of the Year in 2017. Now she enjoys one of the best margins in the business – building successful repeat business particularly in eCommerce fulfilment in Bristol.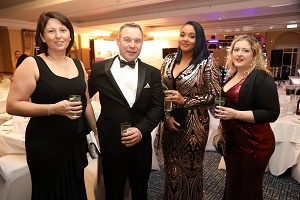 Mandy and her team are also great examples of equality, diversity and inclusion in the logistics industry – and true upholders of Diamonds key principles of Shared Success, building mutually beneficial partnerships to help local businesses grow with our one stop logistics. If you want great local fulfilment and delivery services including eCommerce fulfilment then Mandy and her team are a great choice.
Find out more today by calling 0333 567 5888 or email sales@diamondlogistics.co.uk