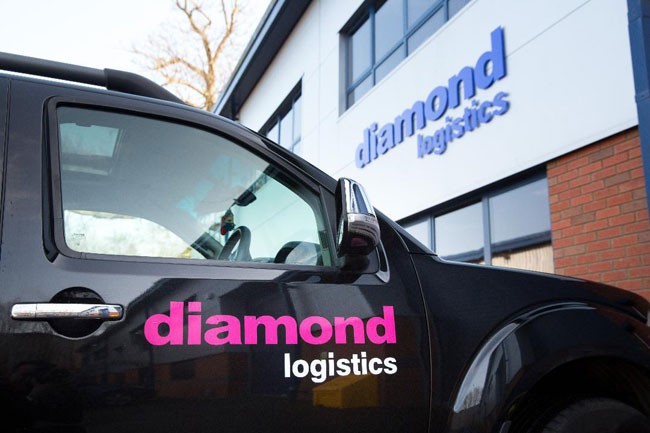 This month sees the first blog from our newly appointed Director of Network Operations, Natalie Wearing.
Natalie has been working for the past 9 months at diamond to transform the infrastructure for growth and to create an operational model at Guildford that has been templated and adopted across the diamond network. She believes strongly in the diamond values and achieving operational excellence which has led to the transformation and rejuvenation of the diamondstandards, a single document to support our Franchisees grow their one stop logistics solutions.
Natalie is passionate about our aggressive growth strategy to achieve UK network coverage for our clients and customers, also the application of a consistent UK business operations model.
When asked about what motivates Natalie about diamond she said she loves the family vibe, the unity, the passion and how each day brings something different and a whole lotta fun!
"Don't find customers for your product. Find products for your customers" – Seth Godin, author and business exec
Here at diamond logistics we put our clients and customers at the centre of everything we do. We believe in being a great company to work with and our purpose is to build businesses with one stop logistics. We have everything you need under one roof, from a fleet of sameday vehicles including direct dedicated deliveries, next day UK parcels, international delivery around the world and in house Fulfilment Centres where we can store, pick, pack and despatch your goods.
We regularly invite our clients to have their say about how well we are doing and if there is anything we can do to improve our client experience and service delivery. Recently it has come to our attention that our clients, particularly those e-commerce clients who sell 24/7 online need services that can reflect this busy market and it isn't always possible for them to conform to standard operating hours particularly when a new product launch or a favourite on Instagram sells out way quicker than they could have ever expected, especially if a celeb is caught with one!
For this reason we have now introduced additional Fulfilment Centre services that fall outside of our typical operating model, these include accepting deliveries in to our Fulfilment Centre that haven't been pre-booked, emergency Goods In where a delivery needs to be receipted in and allocated to location within a specific time frame and we can even accommodate direct drop off to carriers or late drop off if our clients require it. The great news is we can offer these services outside of our normal practises for less than half the cost of other Fulfilment providers!
Just another way diamond remains client centric J Shared Success!