Consumer demand is driving even faster home delivery in the future. A recent Institute of Couriers (2019) shows:
88% say when buying online speed of delivery is important or very important
More people want faster delivery for higher-value goods
Latest Manchester Met University discussion on the Institute of Couriers' (IoC) Multimodal survey shows that key trends have moved over the five years of the longitudinal survey on delivery speed values. The IoC asked visitors their value of delivery speed and other expectations for e-retail delivery.
88% of the 860 respondent said when buying online, delivery speed is important or very important. For August 1st the IoC reports there is a marked trend in request for delivery speed on higher-value goods, as well as traditional next day items.
In 2015, 92% said they would wait three days or more for goods over fifty pounds in value. In 2019 only 79% would wait over three days for high value goods to be delivered. This is typically two-man; big TVs, bed or furniture. The trend has shifted 13% in five years.
diamond is building the future of online fulfilment with its fulfilment centre network around the UK, ready to take up the challenge of the increasing same day delivery demand – not just in in major conurbations, but throughout the UK. Our ambitions are to fulfil 90% of all urban conurbation in an hour. Amazon patented predicative technology in 2014 to effectively 'guess' what was going to be ordered the next day, so we anticipate our warehouses being replenished with 70-80% of orders the day prior – and then them going out by same day delivery. It's very clever stuff. You can find out about our fulfilment services here – already available in 20 locations nationwide.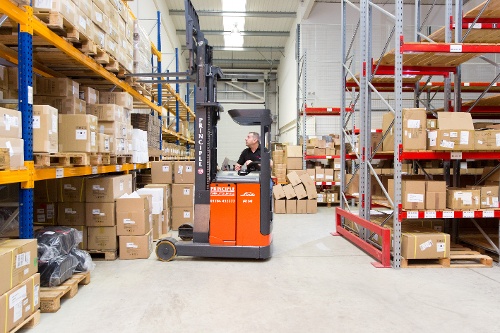 That's why we need at least 100 network members to get proper UK wide coverage. Obviously its still going to be tricky delivering to very remote areas – but for most of us from Guildford to Plymouth to Oxford to Bolton – same day delivery of our online purchases is in the very near future. You can find out more about joining us here.
Our thanks go to Carl Lomas and team at the Institute of Couriers for the article and survey content.