Kate Lester – Founder and CEO of diamondlogistics – says now is the time to launch a retail business.
It's difficult to see big iconic brands like John Lewis and Argos close stores – it's unpopular – but COVID-19 has fast-forwarded plans which were already overdue.
When we hit our second lockdown early November, retailers were more prepared. Digital strategies were in place and resistance from some of our favourite bricks and mortar outlets was futile.
When Sainsbury's closes 420 Argos outlets and all its deli counters, 3,500 jobs will go. It's unfortunate but the retailer has to play to its strengths and focus on where it's experiencing success. Now is the time for bold decisions.
Throughout the pandemic we've seen swift action and re-modelling by retailers. Lush is one example of this.
The scented soap maker has started to deliver products to consumers from branches in two hours. They're also offering a collection service in all UK stores which can be booked online.
Its retail stores have become its local fulfilment solution. However, these micro high-street warehouses are the most expensive commercial real estate in the UK, and this isn't a sustainable option.
Despite the challenges retailers are facing right now, I still think it's a good time to be – or to launch – a small retail business.
You can set up an e-commerce retail business with very little capital expenditure. We're seeing this with our SME partners, which are upscaling despite the downturn.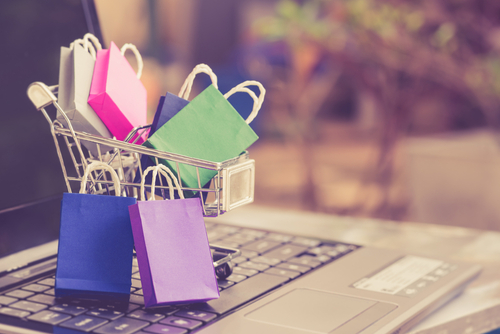 Many consumers are opting to support small unique brands which are local, bespoke and individual. It feels good to pay the artist, the fashion designer or the micro-brewery. These are the retailers building a tribe.
We're seeing consumers – the ones who can afford to – supporting the small retail businesses, that are struggling, which suggests these are the retailers which will come of the other side, as their survival is consumer driven.
In an insights report from one of our partners Shopify, entitled The Giving Economy, it says customers are choosing to directly support retailers via direct tips or gift cards, ensuring cash is still going into the business.
The disruption of large retailers and the sentimental value of individualism – projected by the small retailers – offers a good opportunity for small and emerging retailers to start taking market share.
There's never been a better time to start a retail business if you are able to build a tribe. At diamondlogistics, as a fulfilment partner to retailers, we provide global logistics support, and a first-class consumer delivery experience. We know our couriers represent their brand on the doorstep, so we have to get the process right.
The 'new' new retail
Retail is transforming, it has been for years. The pandemic has added a brand new layer of change, by speeding-up the process which is forming the new retail.
Emerging retailers will play a major part, and this is why I think that despite economic uncertainty, it's a good time to start an e-commerce retail business.
And it has to offer same-day delivery. The same day blueprint – created and sustained by Amazon – has to be matched. A service which can be sustainable if you have multiple micro-fulfilment centres and predictive technologies in place.
It's a fascinating time for retail. And as our favourites remodel, and new players emerge, it's essential that logistics operations continue to play a critical role.
To find out how you can partner with diamondlogistics as a Network Partner or Retail Client, email emma.whitaker@diamondlogistics.co.uk