By Kate Lester, CEO, diamond logistics
Some people will never go back to shopping the way they used to. The elderly, infirm or time pressed. There is gold in these markets if you target them in a way that is attractive.
It's the stuff you want to try on, touch, feel or see – like furniture – that will drive retail moving forward.
A lot of people like their Saturday food shopping – I can't see this being eroded entirely – and substitution is annoying. But shopping at Waitrose for a few key products – and getting the bulk on Ocado – is a way of mixing modes of purchase and retaining the best bits for the consumer.
Retail experiences will continue to be a thing – but it will be a big day out – so they have to be fun and engaging. You won't just pop to the shops – there will have to be further motivation. Ikea has this nailed – albeit their delivery options online aren't great at present. (Ikea if you need a hand you know where we are!).
Ikea is a great day out. They not only showcase all their products in enviable showrooms so you can aspire to creating that space in your home, they offer a crèche and canteen – not to mention the inimitable meatballs – all of which make a great family day out.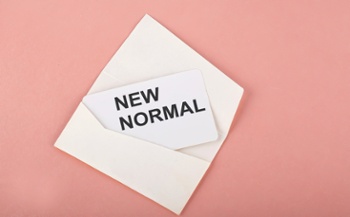 Some key purchases will always be more aligned to a shop purchase. Car, furniture and textiles for example, because the online experience is often slow (if you ask for samples and have to wait for them to be despatched for example). Whereas if you go to John Lewis Home, you can see, touch and feel your purchase on the same day.
There will be more showcasing in retail, whilst ordering will still be online. And customers will seek goods on multiple online platforms – sale items on eBay and retailer sites with enhanced search facilities.
Small online retailers need to use multiple platforms and a united inventory system to enable customers to buy from them, and to use the power of these platform's search engines to drive sales. It's more likely eBay and Etsy will pip you to the post, rather than their own SEO.
Drive traffic through audience building on social – build that loyal base – and push offers out which lead to a shop experience for upselling opportunities.
Experiential retail will drive customers, a day out not a pop to the shops. Other retail will become either a client loyalty driver – small, boutique, specialist, local – or simply a showcase.
Keep up with consumer demand – driving faster and faster deliveries. SameDay fulfilment is just around the corner and this will be a great step forward on the multi–modal retail revolution.
To find out how Diamond Logistics can help you achieve your eCommerce fulfilment goals complete the following form. One of our logistics experts will be in touch with some useful advice.