Delivering a New Range of Alcohol
Featuring the World's First Range of Classic Spirits with half the alcohol content, Cut Classics.
We talk to the co-founders of Cut Classics, Anthony and wife Atlanta. Very much a husband and wife powerhouse team!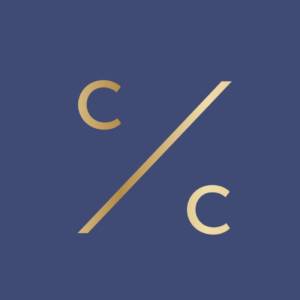 What are your products and the story behind them?
Cut Classics are the world's first range of Light Spirits: classic spirits with half the alcohol content usually found in gin, rum and vodka, and half the usual amount of calories. During the first lockdown in 2020, Atlanta and I started thinking about setting up a business together. We wanted to build something together, and to create a business that fit in with our lifestyles as forty-something year old parents to three lively boys. Like many people, we enjoy a drink but also recognise the need to balance that with our health and lifestyle priorities. We had previously tried non-alcoholic "spirits" but candidly thought that they were disappointing in taste and ultimately pretty pointless (there has never been a shortage of options for people who don't want to drink alcohol – from water to premium mixers)! With Cut Classics, we set out to create products that we think are relevant for many people: spirits that provide the expected taste and experience, but with a significant reduction in alcohol.
When did you launch?
We launched the business in December 2021.
How has the business/brand evolved since launching?
Building from initial online sales to selling to local farm shops, pubs, restaurants etc.; then stretching further afield to national leisure chains, and London-based businesses. Hopefully, in early 2023, will see Cut Classics added to the drinks menu at a number of interesting hospitality groups – discussions underway!
How has 2022 been for Cut Classics?
It's been a mixed bag! We've won awards at the International Spirits Challenge. We've learnt about the niches in which our products have the most appeal, and have benefited from focusing on them. We've sold our products to some unexpected client, including the British Army HQ in Andover, the UK's largest indoor karting group, and one of the largest law firms in the UK. Following on from this success, we have lined up some great opportunities for early 2023. It has been slow going at times, with the waves of bad economic news seeing delays and hesitation. Quite a few hospitality firms have indicated to us that they will only consider listing us in 2023, after they have reduced down their existing range of spirits. Our impression is that a lot of people got drawn into the trend of having lots and lots of gin, whiskey and rum options, and are now regretting it.
What lessons has 2022 provided for the business/brand and what adjustments have you made in response?
We have a better idea of where to focus our sales efforts going forward. Also a better idea of where to focus promotional spend. 2022 was a year of trying things out and seeing what worked. We'll be a lot more focused in 2023, and will concentrate our efforts in a few areas.
What are your business plans and goals for 2023?
We will keep building our brand by targeting our niche market, whilst also looking to expand our range and look at overseas opportunities. We have been approached by a major online retailer and are considering how best to handle that.
What Diamond services do you utilise – Fulfilment, Same Day Courier, Next Day or International Shipping?
Fulfilment and Next Day
Which Diamond Service Centre do you work with?
Guildford
How have you found your partnership with Diamond?
So far, so good!
What are the benefits of your partnership with Diamond?
I like the fact that Diamond are pro-active and try to find ways to help the brands that they work with to increase sales. This is obviously a virtuous cycle as the more sales we make, the more orders have to be fulfilled by Diamond. But that's great! We appreciate their support through Shared Success and welcome the connections they can make for us with potential US partners. It definitely differentiates Diamond from other fulfilment companies we've come across.
What would you say about us?
"We are delighted to have switched to Diamond as our logistics partner. They are highly responsive, cost-effective and above all pro-active. They really feel like a partner that wants to help us to succeed."