Bristol couriers
secure delivery services and quick, accurate fulfilment
Diamond Logistics are one of the leading courier companies in Bristol and we offer a cost-effective, reliable and trustworthy parcel delivery service to our customers in Bristol and the surrounding area including Weston-Super Mare.
We offer express same day couriers, next day delivery and international delivery, as well as providing comprehensive storage and fulfilment facilities for your business whenever you need them.
Our dedicated Bristol-based courier team offer a competitive, no-obligation quote where you will get the best price for your job and a swift, highly secure door-to-door service.
But we don't stop there. If you run an eCommerce business and the strain of fulfilment is slowing you down, then let Diamond Logistics ease the burden. Our fulfilment service uses ground-breaking technology to make order management simple, quick, and always accurate. From storing your products, to making sure they are shipped on time, let us boost your business today.
Meeting your logistics needs in the South West
Our Bristol team is conveniently situated just off the A420, giving us easy access across the South West for both same day and overnight services.
No matter where you want to courier to in the UK, our Bristol team are here to help. Simply let us know when and where you want your package delivered and we will arrange a convenient pick-up from your business premises at a time that suits you.
We offer a flexible range of courier services that can be adapted to your business needs, helping you to keep your delivery costs down.
If you need to get time sensitive documents to a business partner across town, then our same day courier services are perfect for your needs. And if you need a guaranteed overnight service or a more flexible schedule, we can offer you cost-effective options for your business.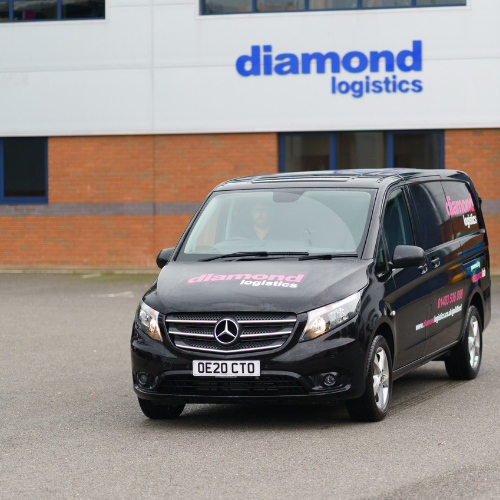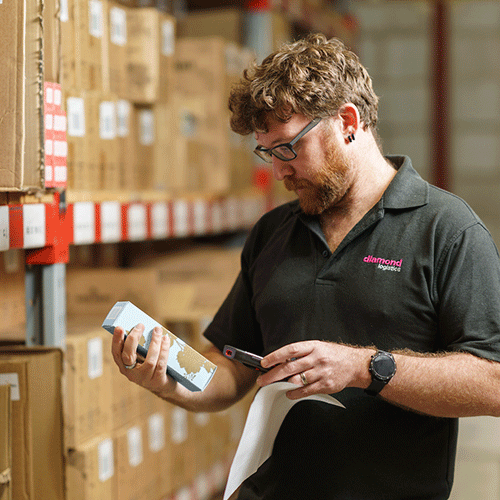 Same day couriers in Bristol
Your business can greatly benefit from a reliable same day courier service and, in today's market, it is expected. At diamond we understand this need and have developed our same day service to be as quick and risk-free as possible. So, if you need to get your goods, packages or confidential paperwork to your customer or business partner, our express service is the best choice.
Our same day service removes the need for a sorting depot, meaning we will take your goods directly from you to your customer. This greatly reduces any delay or risk in getting your parcel to where it needs to go, making it ideal for any time-sensitive or urgent deliveries. This is why our clients trust our service. So, if you have critical machine components, medical supplies or paperwork that needs a signatory, we will make sure your delivery gets there on time.
If you would like to find out more about our same day courier service, get a quote, or book a delivery, get in touch with our friendly local Bristol team. We are always here to help!
If you own a Bristol-based eCommerce company, then outsourcing your fulfilment with Diamond Logistics can provide a huge boost to your business.
Fulfilment can be a time-consuming and costly operation for a company, requiring considerable resources and infrastructure. Our Bristol team can manage this for you. From picking and packing to order processing and inventory management, every process is fully optimised to be efficient and streamlined, ensuring every product is on its way to the customer in the quickest time possible. Our expert staff utilise our own state-of-the-art Despatchlab software to ensure your businesses fulfilment is always quick and accurate. 
Outsourcing your fulfilment has a number of benefits:
You and your staff will be freed up to focus on other aspects of your growing business
Outsourcing will provide you with the perfect local base from which your business can scale up without the fear of outgrowing your current operation
For seasonal businesses, outsourcing fulfilment can be an ideal option, allowing you to scale up when you need it most
If you're looking for Bristol fulfilment, then get in touch with Diamond Logistics today and see how we can help you to take your business to the next level.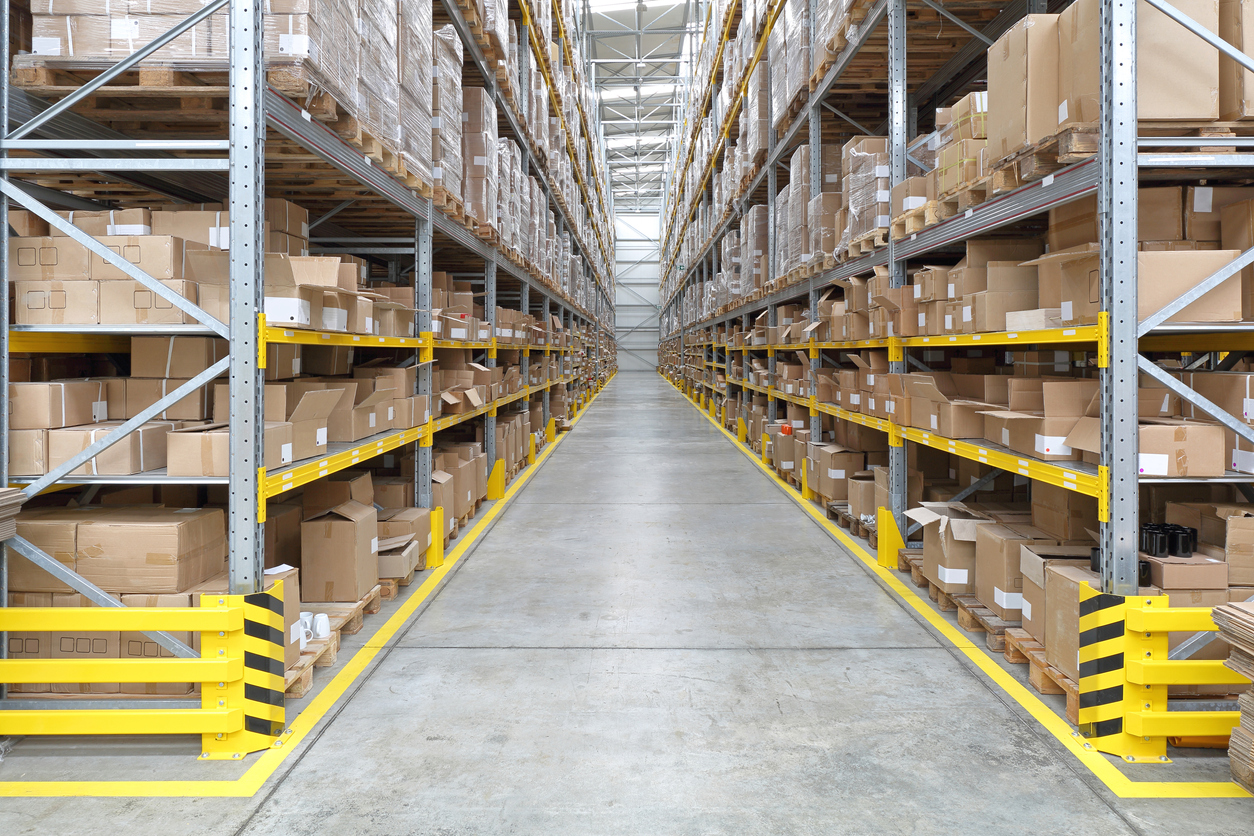 Unit 11, Pucklechurch Trading Estate,
Pucklechurch,
Bristol, BS16 9QH
Mon – Fri: 8:00 – 18:00
Sat – Sun: Same day service only