Eastbourne couriers
quick delivery services and secure fulfilment
At Diamond Logistics Eastbourne, our dedicated team is here to provide reliable local and nationwide delivery services. Whether you need to connect with customers, network partners, or businesses in East Sussex and beyond, we've got you covered.
We specialize in swift same day couriers, efficient next day delivery, and seamless international delivery. Our comprehensive storage and fulfilment facilities are also at your disposal whenever your business demands them.
No matter the size of your business or the destination of your goods, be it local, national, or international, our cost-effective courier service is tailored to meet your specific requirements. Count on us for a streamlined and hassle-free experience.
Delivering logistics in East Sussex, England
Our Eastbourne service centre is strategically positioned to cater to the East Sussex region and its neighboring areas, ensuring easy access to both same day and next day services.
No matter where you intend to send your packages within the UK, our Eastbourne team is here to assist you. Simply communicate your preferred delivery time and location, and we will arrange a seamless pickup from your business premises at your convenience.
We recognize the significance of cost-effective solutions that align with your business requirements. That's why we offer a flexible range of courier services that can be personalized to meet your specific needs, allowing you to optimize your delivery costs.
Whether you need to swiftly deliver time-sensitive documents to a local business partner or require a guaranteed next day service or a more flexible schedule, our same day courier services are tailor-made to suit your requirements. Additionally, we provide affordable options to ensure efficient and dependable deliveries for your business.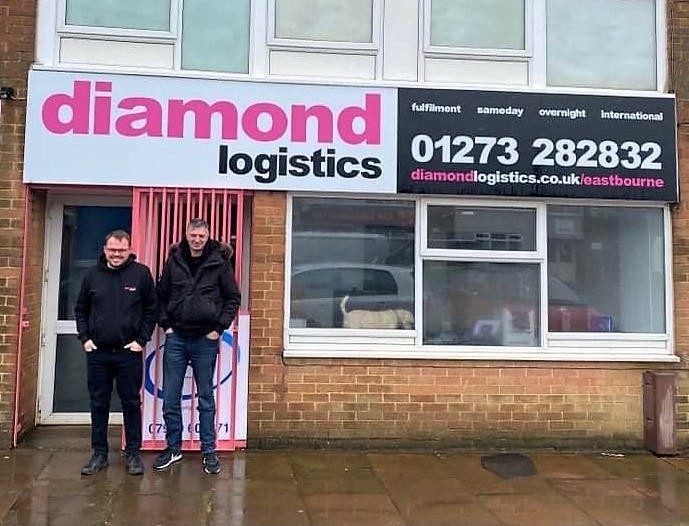 Meet James,
Director
Eastbourne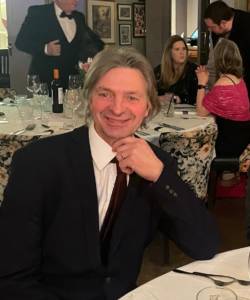 James Robinson, the owner of Eastbourne Diamond Logistics, established the company in April 2022. His entrepreneurial journey began after his tenure as a Snap-on Tools dealer in 2008 when he ventured into the world of starting his own Same day courier company. Prior to joining Diamond Logistics, James successfully ran his own courier business.
James believes in providing valuable advice to clients by taking care of their logistical needs, allowing them to focus on their core business. He takes pride in helping businesses overcome their distribution challenges and solve their delivery problems effectively.
Outside of work, James actively supports Saint Wilfrid's Hospice in Eastbourne, showcasing his commitment to giving back to the community.
In the warehouse, James and his team find joy in the everyday tasks, making the atmosphere lively and enjoyable.
James's ultimate goal is to assist more businesses in delivering their parcels through the extensive Diamond Logistics network, providing them with efficient and reliable solutions for their shipping needs.
Same day couriers in Eastbourne
A reliable same day courier service is vital for the success of your business, and it has become an expectation in today's competitive market. At Diamond Logistics Eastbourne, we understand this demand and have meticulously tailored our same day service to deliver exceptional speed and reliability. When you require prompt and secure delivery of goods, packages, or confidential documents to your valued customers or business partners, our express service is the ultimate choice.
Our same day service eliminates the need for a sorting depot, allowing us to collect your items directly from your location and swiftly transport them to their destination. This streamlined process significantly minimizes potential delays or risks, making it ideal for time-sensitive or urgent deliveries. It's no surprise that our clients have complete confidence in our service. Whether you need to transport critical machine components, medical supplies, or important paperwork that requires a signature, we guarantee prompt and punctual delivery.
To explore more about our same day courier service, obtain a quote, or schedule a delivery, don't hesitate to contact our friendly team in Eastbourne. We are always ready to provide the assistance you need!
Eastbourne fulfilment & delivery
If you operate an eCommerce company in the East Sussex, leveraging Diamond Logistics for your fulfilment needs can bring significant advantages to your business.
Fulfilment processes can be time-consuming and costly, requiring extensive resources and infrastructure. Our Eastbourne service centre is fully equipped to handle these challenges on your behalf. From efficient order processing and precise inventory management to seamless picking and packing, every step is meticulously optimized to ensure swift and reliable delivery to your valued customers. Our highly skilled staff harness the power of our advanced Despatchlab software, ensuring quick and accurate fulfilment for your business.
Outsourcing your fulfilment to Diamond Logistics offers a range of benefits:
Liberating you and your staff to concentrate on other vital aspects of your growing business.
Providing a local base that facilitates seamless scalability without the worry of outgrowing your current operations.
Offering an ideal solution for seasonal businesses, enabling precise scaling when you need it most.
If you are searching for dependable fulfilment services in the East Sussex, contact Diamond Logistics today and discover how we can elevate your business to new heights.
Meet Dean,
Manager
Eastbourne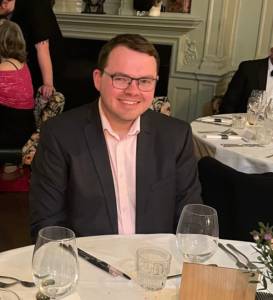 Meet Dean Allchin, the dedicated manager of the Eastbourne Diamond Logistics depot.
Dean brings a wealth of experience and expertise to his role, ensuring smooth operations and exceptional customer service. With a strong background in logistics management having worked as an Operations Supervisor for a distribution centre, he is well-equipped to handle the challenges of the industry.
Having joined Diamond Logistics with a passion for delivering excellence, Dean's primary focus is on optimizing logistics processes and providing tailored solutions for clients. He understands the importance of timely and reliable deliveries, and works closely with his team to ensure every parcel is handled with utmost care and efficiency.
With Dean at the helm, you can trust that your logistics needs are in capable hands. Whether you require same day delivery, next day services, or specialized solutions, Dean and his team are committed to delivering your parcels promptly and with the highest level of service.
Unit 13 Hawthorne Road,
Eastbourne, BN23 6QA
Mon – Fri: 8:00 – 18:00
Sat – Sun: Same day service only