If your ecommerce business relies on Amazon FBA services, you will no doubt be aware that due to the COVID-19 outbreak, you are currently unable to inject any new stock until the 5th of April 2020 at the very earliest, unless your products fall under the 6 categories that are deemed essential. Those categories are:
Healthcare products
Baby products
Personal Care (including personal care appliances)
Grocery
Industrial & scientific
Pet supplies
Any product that fall outside of the above will be turned away by Amazon and those items already in stock at Amazon fulfilment centres will NOT be fulfilled as a priority.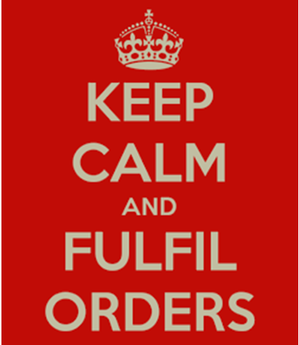 Amazon FBA turning you away today might not seem like the end of the world, but whilst they have announced that the intake restriction will last until the 5th of April, the chances are that this will be much longer.
If you want to keep your income stream alive, we would advise that you take action now. The great news is, you can still sell via the Amazon sales channel, but have your fulfilment operation switched easily to diamond logistics.
Amazon have two types of clients; FBA (fulfilled by Amazon) and VFA (vendor fulfilled Amazon). Whilst you may be forgiven for thinking VFA means that you have to house product yourself and operate a full pick, pack and despatch function, it couldn't be easier to outsource this.
diamond logistics operate over 20 fulfilment centres nationwide, all of which have full integration with the Amazon sales channel together with seamless inventory management and an array of despatch options via domestic and international shipping carriers.
We already work with many Amazon sellers and have seen demand increase from those non-essential product categories. In reality, with many people across the UK and Europe in self-isolation, there is an opportunity to increase sales during this period of uncertainty.
If you are one of the many thousands of retails facing disruption, we would like to hear from you so we can discuss options.
Call us 0333 567 0391 or contact us via the diamond logistics website here.