Stay One Step Ahead To Succeed
Hi there,
How's it going? Week six here in the UK of business not-as-usual however diamond is keeping on trucking, helping the UK deliver. Businesses around the UK are still needing our vital delivery services to keep them able to trade and we are stepping up to the challenge – whilst sustaining our safe distancing and homeworking rules where possible. It's tough but we are very determined. And more importantly we are proud to be delivering supplies 24/7 around the UK to NHS and key workers.
See below for updates that can help your business. There is opportunity in adversity – and if you need us, diamond can help.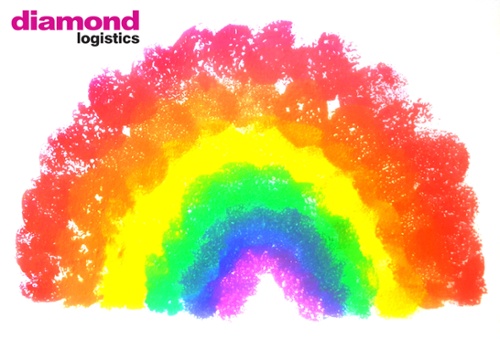 Proud To Play Our Part
The diamond network have been, and are continuing to, work non-stop to assist the NHS and Key Workers during these unprecedented times. Read more about it here
We also shared a video in tribute to the amazing ongoing efforts of our NHS via our social media that touched all of us. Take a look here
Times Are Changing
Online sales are becoming essential for businesses and consumers. If you are realising the need to up your online ecommerce game, take inspiration from one of our clients The Market Gallery, a retail store selling a variety of products from craft supplies to homewares and beyond.
After consulting with our team, they have proactively pivoted & scaled the business from no ecommerce presence pre-lockdown to now a thriving ecommerce home delivery business.
If you are looking for advice on how to get online, we can advise & guide you. Get in touch here
Be Proactive & Stay Ahead
Whilst others have let their foot off the gas during lockdown, team diamond are continuing at full pace. Check out my recent blog about the non-Covid "C Words" that continue to ensure our teams success here
Calling All Amazon Sellers
If you are interested in expanding your UK Amazon business into the Spanish, French, Dutch or German Amazon markets, check out our recent Profile Feature about Sell Beyond, a multilingual specialist Amazon marketing company. Check it out here
Let Us Showcase You
Alongside profiling some of our brilliant suppliers, we are also looking to profile more of our wonderful clients. If you would like to be profiled by us across our social platforms or have something exciting going on within your business, get in touch & let us know here
Meet Our Team
Keep an eye out for our #teamthursday posts on our social pages where you will discover the hidden talents and hobbies of our Team Diamond members.
Our Chief Commercial Officer Dan Allin is an incredible artist and is currently auctioning off a beautiful David Bowie painting in aid of Shooting Star Children's Hospice Charity. Take a look here & please feel free to share on your social media platforms & raise money for a thoroughly deserving cause.
Lots of love,
Kate and team diamond