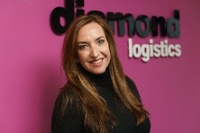 Kate Lester, CEO and founder of Diamond Logistics, reflects on the last 30 years at the company she founded, and looks ahead at what's to come for the business. 
"It's incredible how much the logistics industry has changed over the past 30 years. Once upon a time we were Diamond Despatch, with a single motorcycle and an orange D reg Astra van called Jaffa. Now we have a network of 30 warehouses around the UK and over 50% of our revenue is derived from eCommerce fulfilment. Five years ago, that figure was just 5%. We've moved at the pace eCommerce demands, and we've taken our partners with us.
Logistics is constantly changing, which is one of the reasons I've been enthusiastic every single day – of that 30 years – about it. It's always interesting. As we enter blue water in terms of our future strategy (i.e local Same Day fulfilment, specialist fulfilment, etc) and focus on the owner managed businesses, the future for Diamond is bright.
From start-up in 1992, to the 1996 re-branding to Diamond Logistics, we've set our ambitions as higher than that of a 'mere' courier company.
I always wanted a national presence. It took me a while to get it primarily because I was a single mother of two children and they were my primary focus. When they finally went off to University I was able to diversify into overnight and international services, as Daniel Allin – our head of technology – joined the business.

In 2013 we piloted the idea of our Network Partner model and welcomed our first Partner in 2014. Today we have reached 30 sites in time to celebrate our 30th birthday. This has been enabled by the technology we started developing in 2016 – Despatchlab. Not only are we a logistics business we are a technology company.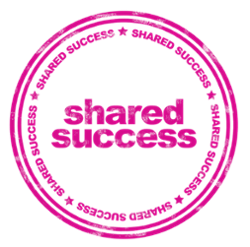 We've grown tenfold in the last 10 years and we aim to grow tenfold again. The most important thing is to recruit like-minded people. Sometimes that feels like looking for needles in haystacks, but when you do find them  – and this includes clients, team and network partners – it's a wonderous and beautiful thing! And it's fundamentally focused on our number one value – Shared Success.
It's been a really interesting business model to sustain in the cut throat and hard core business that is logistics. I'm sure there are easier ways to make money, but I have always enjoyed the egalitarian, the forthrightness, the simplicity and beauty of the completeness of our daily work. We know when our job has been done well from the revenues of happy customers and completion of deliveries.
As for the future, logistics technology specifically, I remember the first time we were threatened by the fax in 1992. We were concerned that if people could just fax a 50 page document our deliveries would end.
I sent my first email in 1996. The power of the internet and this new way to communicate meant we started losing business, as documents were now being sent electronically. We pivoted our services to parts distribution, to fix the hardware which was now running all our offices!
In 1992 I was writing out our invoices by hand! Today, we have a multi-million pound automated end-to-end technology system, so to say things have changed understates it somewhat.
It's fun looking back, but looking ahead is even better. As for Diamond's development for the future, there's plenty to look forward to including the official launch of the Same Day App. We launch Despatchlab as a white label software service – not only to the logistics industry – to publishing, engineering and other logistics sectors this year."
If you would like to join us on our Diamond Logistics journey as a Network Partner, which will give you access to our Despatchlab technology and head office support, from finance to customer services, call 0333 567 5888 today or complete the below contact form: