Hello from Diamond HQ and happy summer!

I need a favour. Its really important for me to get feedback from our clients about our team and our services. And to encourage you to tell us who at Team Diamond is, well, a true Diamond we have a gift for EVERYONE who completes our 5 minute survey. Its easy and fun and no sooner than you click the send button a Diamond prezzie of your choice will be winging its way to you. Click here to take part.
Thanks in anticipation. Your participation is truly appreciated.
Diamond Blogs & Articles
This month we share some extracts of, and links to, Diamond blogs published throughout July which may be of interest to our Despatches readers. We also share an interview with Diamond Logistics Founder and CEO, Kate Lester, published in alcohol sector publication, The Spirits Business:
Alcohol fulfilment with Diamond Logistics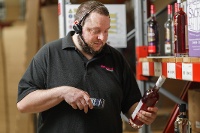 Whether you create and sell artisan beers, cocktails, mixers, spirits or alcohol free alternatives, Diamond is a fulfilment solution you can trust. From single units to more complex multi packs we have plenty of experience picking, packing, despatching and managing any delivery queries or exceptions – so you can get on and build your business. Read more here.
diamond logistics Warwick Launch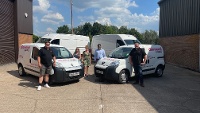 28-82 Logistics has joined the Diamond logistics network to grow its eCommerce client base and serve customers in the Midlands. The local business, formed in 2020 by Nick Ledingham, has grown rapidly and now operates 42 delivery vehicles during peak. Read more here.
SB meets……Kate Lester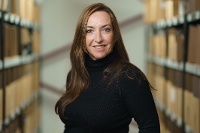 What services do you offer for the spirits sector? "A whole outsource solution to multi-marketplace fulfilment. Whether you are selling from your own site, on Amazon or fulfilling into retail stores, we can combine our skill set to do it all for you." Read the full interview here.
If you'd like to be interviewed and featured on the Diamond Logistics website email Abbie.Brixey@diamondlogistics.co.uk
Diamond Press & Media Coverage
Due to the current nationwide HGV Driver Shortage and Track & Trace "Pingdemic" and continued adverse effects from both on the logistics sector, Diamond Logistics have been featured in multiple press and media pieces throughout July. As a long-serving member of the Road Haulage Association (RHA), Diamond founder, Kate Lester has been communicating the anticipated short term and long term effects of both circumstances on, not only the logistics sector and UK supply chains, but also the anticipated effect on retailers and customers over the coming months.
We have all media coverage available for your perusal on our Diamond Youtube channel here, but find the below links for ease:
diamond Social Giveaway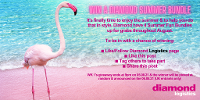 During August 2021 we will be offering Diamond Summer Fun Bundles to 4 lucky winners across our social pages. Check out our weekly giveaways & get involved to be in with a chance of winning: Facebook / LinkedIn / Instagram / Twitter
Best wishes for the month ahead,
Kate & teamdiamond