Welcome to this month's edition of Despatches.
Diamond Blogs, Vlogs & Articles
Your 8 most frequently asked questions about Same Day courier – Kate Lester & Dan Allin answer the FAQ's around Same Day delivery.
Careers in Logistics: Awarding Women in Business – Read all about Diamond Group Operations Director Natalie Wainwright as she proudly became a Fellow of the Institute of Couriers.
Your 9 most frequently asked questions about Overnight and International delivery – Find out all you need to know about Diamond's Overnight and International delivery services.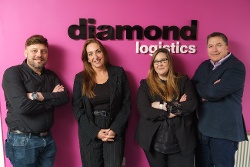 Breaking the Bias in Logistics – Championing equality and gender parity throughout the logistics sector remains a crucial objective of Diamond. In honour of International Women's Day, the Road Haulage Association speak with Natalie Wainwright in their "Break the Bias" article.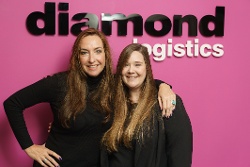 Diamond is 30!! – Diamond Founder Kate Lester reflects on the last 30 years at the company and what's to come for the business during the next 30 years.
Impact of border control changes on the UK-EU eCommerce market – We talk with The Loadstar in this article discussing the customs changes and the challenges faced by eCommerce retailers and customers alike.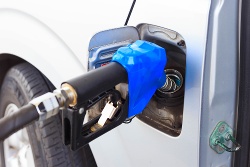 Are fuel costs impacting your business? – Kate shares her thoughts with BBC Radio Surrey's James Cannon on the impact of increasing fuel costs on the global supply chain and retailer sectors.
Team Diamond Charity Events
National Diamond teams around the country are proud to take part in national fundraising events: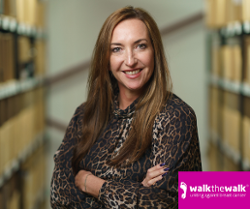 Diamond Founder, Kate,  is "Uniting Against Breast Cancer" for the Walk the Walk Worldwide Camino 100 in April 2022. Raising funds to ensure Walk the Walk can continue their amazing work making invaluable Emergency Grants to front line services and charities. Your support will be helping those that need it most. Support Kate here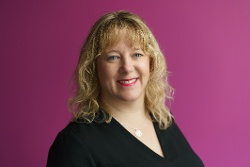 Diamond Head of Stakeholder Experience, Claire Mckinney, recently completed a 5k charity run in aid of the British Liver Trust. Running alongside her team of friends and family, the group successfully raised £1,500. Huge congratulations to Claire and her fabulous team.
Claire's next challenge is Snowdon in August 2022! We'll keep you posted!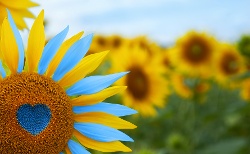 Diamond Logistics are eager to be able to support Ukraine and all Ukrainians in whatever way we can. We are donating footwear and clothing to the various charities working tirelessly to support everyone affected by this crisis.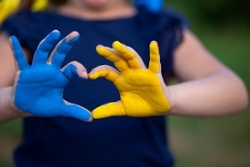 Diamond Plymouth continue to work with the Devon Ukraine Support Fund, offering a drop off service for donations to help those in need as a result of the conflict in Ukraine. To donate, get in touch with the charity here
Diamond Ukraine Crisis Guidance
As we communicated last month and the crisis continues in Ukraine, we reiterate our guidance on the possible logistical impacts being faced by clients.
Service interruptions are inevitable in the affected areas, and International shipping times are likely to be impacted by slower trade lanes, but your local Diamond Service Centre will keep you fully updated as the situation evolves. Do not hesitate to get in touch with your Service Centre team to discuss further.
---
---
Diamond Shared Success
March also saw Diamond client take on the Dragons! Diamond Mid Wales client Gasm Drinks entered the den with their delicious alcohol range. Check there full range out here.
We would love to keep up with your exciting company news too so don't forget to connect with our social accounts tag Diamond in your social posts for a re-share to our audiences.
Diamond YouTube
With a vast library of video content on our Fulfilment, Overnight, International & Same Day services, check out our Diamond YouTube channel here. You will find all our FAQ videos and our brand new Fulfilment Centre Journey video hosted by Kate as she gives a walk through of Diamond's Guildford fulfilment centre.
Get Diamond Social
It's the month of Easter and, as the Easter Bunny's favourite courier, we have some chocolate treats up for grabs across our social platforms to celebrate. From trivia questions to National Pet Month entries, go to our social pages to take part.
    Facebook/Instagram/LinkedIn/Twitter    
Best wishes for the month ahead,
Kate & Team Diamond