Welcome to this month's edition of Despatches.
"Summertime, and the livin' is easy…."
It's summer and it's a funny old year this year isn't it!
What with Boris Johnson being ousted from office, the horror of the Ukrainian war, and the cost of living crisis, all coming after a lengthy time of pandemic, it can be difficult to stay positive. However, rest assured that your friendly local fulfilment and delivery experts here at Diamond Logistics have been around for over 30 years and these current times, whilst unsettling, do not phase us!
Diamond and and its clients tends to do okay during recessions, as our history shows us. There's many reasons for this, namely the business model of flexible third party logistics provision, which means our clients only pay for what they use. This keeps their costs at a minimum. Also our technology which keeps our business, that of ours, our client and our network partners, extremely efficient.
Rest assured, the right choice is to outsource. Reduce overheads, reduce headcount, reduce fixed costs – that's smart business!  You made the very best choice in terms of your logistics provisions. At least that's one less thing to worry about.
In this month's edition we introduce Yodel to our Despatchlab platform, offering further delivery solutions for your business.
We welcome new partners to the network including Leicester and Colchester. And remind you of some of our boozy clients who might be just the treat to cheer yourself up.
And don't forget to check out his month's giveaway before it ends to be in with a chance of winning a fab Diamond gift bundle to enjoy.
Have a really good month
Kate and Team Diamond xx
Get Diamond Social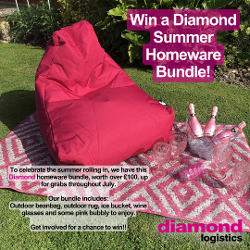 Alongside our client giveaway, throughout July we have a Diamond Summer Homeware bundle, worth over £100, up for grabs across our social. Check it out to be in with a chance of winning.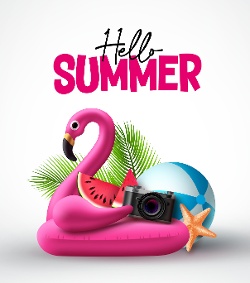 With the school holidays upon us, Diamond's August giveaway will a fun summer bundle especially for the kids this time. Consisting of garden games, beach toys and much more, it sure to be a popular prize with everyone so watch out for the launch at the beginning of August across our social pages.
Expanding to help more UK businesses
We are excited to welcome the locations of Leicester and Colchester to our Diamond network this month. With both sites offering the full range of Diamond courier services – Fulfilment, Overnight, International & Same Day – get in touch with us if our new locations could assist your business. Contact us here, call us on 0333 567 5888 or email us at sales@diamondlogistics.co.uk
Helpful advice and case studies
We are pleased to announce the reintroduction of Yodel services to the our multi-carrier offering via Despatchlab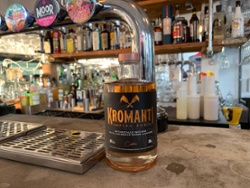 Find out why Kromanti Rum founder, Cashian David, chose Diamond as the fulfilment partner for his artisan brand.

Diamond's Kate Lester discusses the importance of a brands order fulfilment journey when customers make a purchase…..and how Kate likes to test the process and advise Diamond clients to optimise their success.
Diamond YouTube
With a vast library of video content on our Fulfilment, Overnight, International & Same Day services, check out our Diamond YouTube channel here. You will find all our FAQ videos and our brand new Fulfilment Centre Journey video hosted by Kate as she gives a walk through of Diamond's Guildford fulfilment centre.
Shared Success©️

Congratulations to Arleen Ouzounian and the

 

Nazani Tea

 

team on their range of herbal infusions being selected to feature at

 

The Twenty Two

,

 

a new hotel based in the heart of London's Mayfair.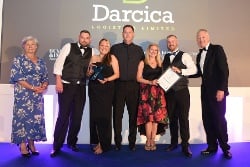 After their recent prestigious Green Award win at the Oxfordshire Business Awards, Diamond Logistics Bicester / Darcica Logistics have been named as finalists for three awards at The Cherwell Business Awards 2022. We will keep you updated on their success. Read more about their recent win here