Part of our Shared Success philosophy here at Diamond is in supporting the brands we work with in eCommerce Fulfilment, highlighting how sourcing their pick, pack and despatch has supported their growth and other key tips to share with other online traders.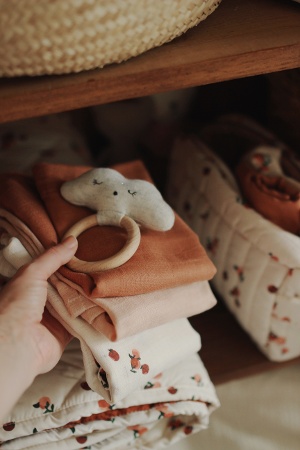 So, we're delighted to be able to share the story of Avery Row, an online childrenswear retailer that has become a leading player in the gifting market. 
Founded by Helen Wetz and Fiona Chow, Avery Row is now 90% stocked with their own brand products. The company has seen great success in retail but are now turning their attention to wholesale, with a focus on the UK market but also international expansion – they're currently doing well in Canada. 
Avery Rows new baby gifts, baby essentials, organic muslins, nursery decor, toys, baby shower gifts, swaddles, baby bath care, baby changing and more. You can also get 10% off your first order when you subscribe to their newsletter. 
Avery Row has worked hard to become a go-to retailer for gifting, and their focus on quality products and great customer service has paid off. Helen and Fiona are values-driven entrepreneurs, and we've loved working with them to support their growth. 
Co-founder, Helen shares three tops tips for new eCommerce brands looking to grow. 
Invest in your brand and marketing. When you're a small business, marketing costs can seem like a luxury but how your brand is presented online is so important, as it is the main interface with the customer. We really enjoy working with social influencers who love our product and help grow our social presence. This can be really cost effective if they're happy to accept gifted products instead of a large fee.

Outsource anything someone else can do more efficiently than you. We are based in Bath, so we have made use of the students at the Universities here who are really bright and keen to learn. Being small, we can be flexible around working hours.

Make use of bolt-on apps. As an ecommerce business, the more you can integrate your processes the better. Many have free packages for companies with a small number of employees and gradually increase in cost as you expand. Project management, customer service, inventory management and marketing are just some of the areas you can automate and if you're lucky, they will all talk to each other!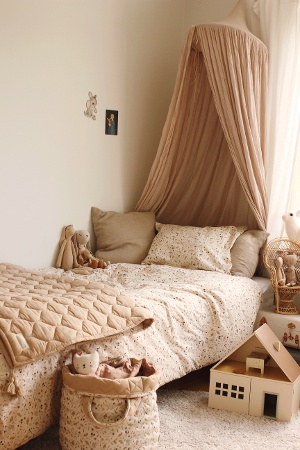 She says outsourcing her logistics has helped them by,
"We save so much time and resource by outsourcing our logistics. There's no way we could do this ourselves anymore! It means our small team can really focus on growing the business and working with Diamond makes it easy because Mandy and her team are so responsive to any of our requests. We like to be able to get back to our customers quickly if there is a problem with their order, and feel like the team at Diamond care about that as well."
Avery and Row are looked after by our Bristol site, run by Mandy. Mandy says of Avery and Row,
"We are very proud to be working with Avery Row. Avery Row create such beautiful products for Mum, Baby and the Nursery. This year we have seen and supported Avery Row expand rapidly into the wholesale market following marked success in retail. I feel we have great synergy in our approach, providing high quality customer service and delivery experience, this makes us a very strong working partnership. I am confident that brand Avery Row will continue to go from strength to strength with an innovative, conscientious and female led team leading the way in this competitive sector."
Would like to know more about our eCommerce Fulfilment Services?
If you're an online retailer looking to take your business to the next level, we hope you'll be inspired by Avery Row's story. And if you need any help with eCommerce Fulfilment, you have options!
1. You can check out our eCommerce Fulfilment page for more information or our eCommerce FAQ's here.
2. Watch our short video below about these services.
3. Get in touch today to discuss your fulfilment needs with our team. Call us 0333 567 5888, email us at sales@diamondlogistics.co.uk or complete the contact form below.