Welcome to this month's edition of Despatches.
I was in a taxi the other day and the driver made the mistake of saying Philip was the true power behind the throne, as we were discussing the Queens long reign. Wrong person to say that to – I cut him down in no uncertain terms and reminded him that three of the most powerful and long ruling British monarchs in the last 500 years have been women.
To all women in leadership I salute you – and those who support you. And to Her Majesty – thanks for being an awesome inspiration of grit, fortitude and commitment to duty to us all.
And this month also brings the sad loss of Hilary Devey – another gritty leader in an incredibly tough industry who sadly passed away this week. Our sympathies to all who knew and loved her.
In this months edition I am very excited to announce a few more site launches – bringing our goal of one stop logistics to every business that needs it in the UK. We showcase our alcohol fulfilment and some of our brands which make a rather nice tipple in the sun and have news of our upcoming homeware competition to brighten up your home this summer.
Enjoy the sun!
Thanks for reading,
Kate and Team Diamond xx
Get Diamond Social
Throughout June we have some bottles of Sacred Spirits limited-edition Jubilee Gin up for grabs….& a Sacred Spirits Tom Cat Gin especially for Fathers Day. Go to our social pages to take part each week in June.
    Facebook/Instagram/LinkedIn/Twitter 
Diamond's July giveaway will feature our client Latzio and offer a fabulous Summer homeware bundle worth over £100! Watch out for the launch at the beginning of July across our social pages.
Facebook/Instagram/LinkedIn/Twitter
Expanding to help more UK businesses
We are excited to welcome the locations of Leeds, Colchester and Dudley to our Diamond network. With all sites offering the full range of Diamond courier services – Fulfilment, Overnight, International & Same Day – get in touch with us if our new locations could assist your business. Contact us here, call us on 0333 567 5888 or email us at sales@diamondlogistics.co.uk
Helpful advice and case studies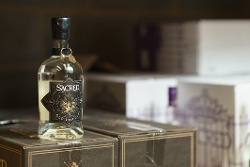 Alcohol Fulfilment Guidance
Check out our guide to answer your questions on Alcohol Fulfilment with Diamond.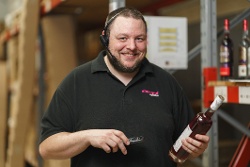 Alcohol Fulfilment with Diamond Logistics
Whether you create and sell artisan beers, cocktails, mixers, spirits or alcohol free alternatives, Diamond is a fulfilment solution you can trust.

Licenced Fulfilment Centres
From deliveries to business outlets or direct to consumers, Diamond have you covered.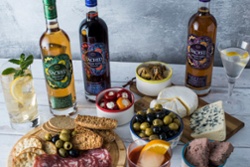 Shared Success©️ with Sacred Spirits
Diamond's Kate Lester discusses alcohol fulfilment and scaling a drinks brand with Hilary Whitney, co-founder of artisan drinks brand Sacred Spirits
Diamond Youtube
With a vast library of video content on our Fulfilment, Overnight, International & Same Day services, check out our Diamond YouTube channel here. You will find all our FAQ videos and our brand new Fulfilment Centre Journey video hosted by Kate as she gives a walk through of Diamond's Guildford fulfilment centre.