Welcome to this month's edition of Despatches.
Newsletters can be pointless and boring…..
But you have my promise right here, right now…..this ain't dull!
We get pretty awesome engagement for a 'newsletter' but I'd love to improve it so I've made sure this month there is a few bits for everyone.
In this months edition – a few questions answered about your day to day logistics, PRIZES to be won in our Jubilee draw, how Diamond clients Easee used outsource logistics to ensure they can expand FAST in 2022 and new locations opening soon to help even more UK businesses.
Most importantly this newsletter is read by over 2000 businesses a month – and particularly if you are a business wanting to get your name in front of 2000 like minded businesses – why not give me a shout and ask to be featured. I'd love to hear from you.
Thanks for reading,
Kate and Team Diamond xx
Expanding to help more UK businesses
We are excited to welcome the locations of Leicester, Leeds and Glasgow to our Diamond network. With all sites offering the full range of Diamond courier services – Fulfilment, Overnight, International & Same Day – get in touch with us if our new locations could assist your business. Contact us here, call us on 0333 567 5888 or email us at sales@diamondlogistics.co.uk
Helpful advice and case studies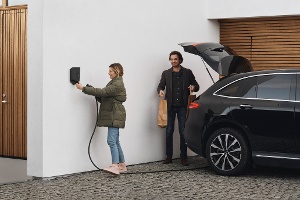 Sunny Dhillon of electric vehicle charging brand Easee explains the benefits of their eCommerce fulfilment partnership with Diamond.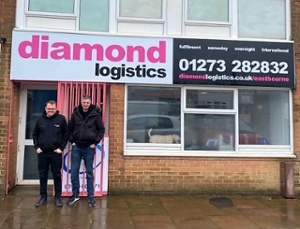 James Robinson and Frank Coen launched as Diamond Logistics Cambridge mid-Pandemic in October 2020 and less than two years later the business partners are expanding with a new Eastbourne site.
Team Diamond Charity Events & News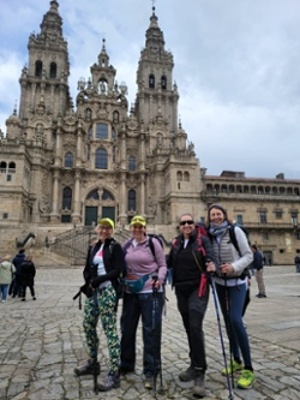 Kate's Walk The Walk Camino 100 Challenge – DONE!
Kate completed the Walk the Walk Worldwide Camino 100 in April – raising funds to ensure the Walk the Walk charity can continue their much needed work awarding Emergency Grants to front line services and charities in the fight against Breast Cancer. It's not too late to support Kate if you'd like to. Check out her support page here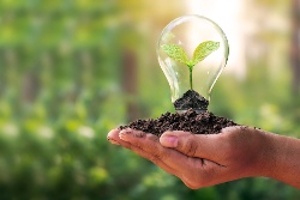 Darcica Eco Award
Congratulations to Diamond Bicester, as the Darcica Logistics team have been selected as finalists for the Environmental award at the Oxfordshire Business Awards 2022. Find out more about their exciting news and the continued green efforts of the team in our blog here.

Royal Windsor Horse Show
Diamond are eager to be able to support Ukraine and all Ukrainians in whatever way we can. We are donating footwear and clothing to the various charities working tirelessly to support everyone affected by this crisis.
Diamond Platinum Jubilee Bank Holiday Opening Hours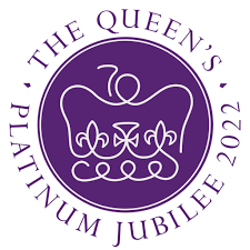 Wednesday 1st June – Goods collected and fulfilled as usual, estimated delivery date for Next Day service will be delivered Monday 6th June
Thursday 2nd June – Same Day services available only
Friday 3rd June – Same Day services available only
Saturday 4th June – Same Day services available only
Sunday 5th June – Same Day services available only
Monday 6th June – Business as usual
Diamond Youtube
With a vast library of video content on our Fulfilment, Overnight, International & Same Day services, check out our Diamond YouTube channel here. You will find all our FAQ videos and our brand new Fulfilment Centre Journey video hosted by Kate as she gives a walk through of Diamond's Guildford fulfilment centre.
Get Diamond Social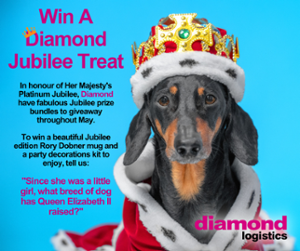 As we look forward to celebrating Her Majesty's Platinum Jubilee in June, we have some beautiful Rory Dobner Jubilee edition mugs and party supplies up for grabs across our social platforms throughout May. Go to our social pages to take part.