Here at diamondlogistics, across our 25+ Service Centres nationwide, not only do we offer Sameday, Overnight & International shipping via our one-stop bespoke booking portal despatchlab, but we also offer a full range of ecommerce fulfilment options. From beauty products to paddleboards and beyond, diamond offer shopping cart integration with a multitude of ecommerce platforms and shipping via the multiple carriers we partner with.
Whilst our product & client sector range is hugely varied at each Service Centre, and across our diamond network as a whole, we have Service Centres within that network who are able to offer specialised advice & bespoke services for specific product sectors. One of those specialised sectors is the subscription box market.
The range of products available within the global subscription box market is vast – from baby toys, pet supplies & clothing through to specialised food products & literature – and the market growth & demand shows no sign of slowing down.
The convenience & anticipation of receiving carefully curated products direct to your door on a monthly, bi-monthly or quarterly basis can rapidly build a loyal following of customers. Add an "unboxing event" into the mix via your social media channels & you will undoubtedly build further excitement for your followers & give prospective new customers a chance to see the product quality your subscription box offers.
At diamondlogistics we work with subscription box clients of differing business models – Some clients who currently offer just one monthly subscription box, other clients have an ecommerce business who have added subscription boxes as a new product available alongside their standard product inventory & we also have clients running traditional "bricks & mortar" retail businesses who have rapidly created themselves an ecommerce platform for their business offering subscription box services, enabling them to continue trading during the Covid-19 pandemic despite the imposed retail closures.
Our client Books That Matter are the UK's leading book subscription service. Focused on female-led/created literature & products, our Bournemouth Service Centre started working with Books That Matter in July 2019. Working closely with Founder & CEO Molly Masters since day one, the diamond Bournemouth team have helped allow the business to scale from 400 to 2,500 monthly subscribers in 9 months by handling the warehousing & order fulfilment side of the business, thus freeing up Molly's valuable time to focus on the business planning & growth.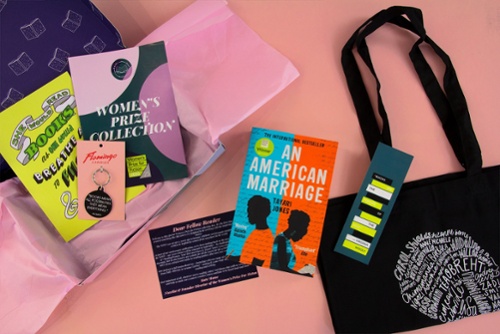 Outsourcing the fulfilment of their subscription boxes was initially nerve wracking for Books That Matter, but essential for the company's growth. Being able to reassure Molly that diamond handle all products as if they are our own & that we always strive to maintain our high standards – including sending video footage & photos of the build pre-despatch – meant that the Books That Matter team could stay as involved as possible without being physically present.
Whether it has been advising on packaging, quality checking all products, carefully kitting boxes & handling the customer services, the diamond Bournemouth team take pride in being part of the Books That Matter team & going above and beyond for all their clients.
Here Molly tells us about here journey with Books That Matter & diamondlogistics:
"There is a misconception inside every start-up CEO's head that you have to do everything. Like some sort of business octopus, many of us starting up businesses for the first time believe we have to be everything and do everything in order to cut costs, be present in every aspect, and ultimately be the best business owner we can be. Something I learned very quickly when scaling my subscription box business, Books That Matter, was that motivated business owners can do anything but not everything. We should be spending our time on the stuff that matters, the big picture thinking, the ambitious plans, the sales and press pitches, building a team, expanding our minds, not on the bits we don't enjoy so much, and definitely not on the stuff that is time consuming and holding us back.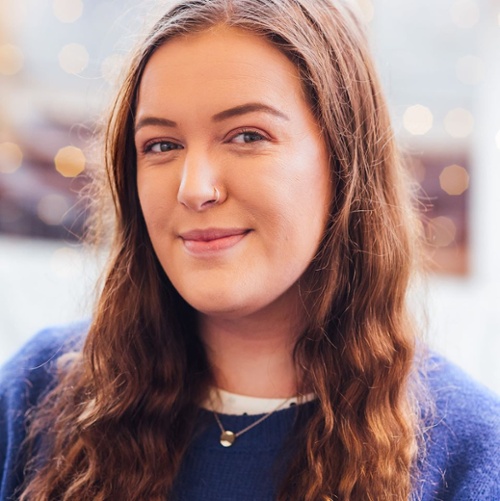 My name is Molly, I'm 23 and I'm the founder and CEO of what is now the UK's leading book subscription box brand, Books That Matter. We bring empowering, inspiring female led fiction to thousands of women across the world every month with our themed boxes; each encompassing an immersive and unique reading experience that explores a new facet of feminism and the female experience. I started Books That Matter when I was 20, and in my second year of university, fuelled by the experience of being introduced to truly incredibly and diverse fiction written by women, that my curriculum just had not offered me until now. Hearing their stories and reading their fiction was more than just reading a great book, it was inspiring, it was empowering, and it was life-changing. Seeing women represented in these amazing stories of courageous and pioneering protagonists was something I wanted for every woman and girl on this earth, but I didn't know how they'd be able to access it outside of higher education which is expensive and often elitist. So, I started building the idea for Books That Matter. What started as a blog, an online space, and a concept, quickly morphed into a subscription box offering as a way to make the idea and the ethos fun, innovative and interactive, like a little gift from yourself each month! I entered Books That Matter into a local entrepreneurship competition typically frequented by business students – as a literature undergrad, I knew very little about doing business, but was prepared for the hustle! – and after 8 months of juggling my studies, and my 3 part time jobs, alongside the Start Up Sussex course, I pitched my idea to 6 business leaders, and was awarded first prize, and a huge injection of funding to start up Books That Matter. As the first female winner of this prize, and one of the first winners from a working class background too, I felt energised and empowered to begin my start up journey!
Then came the real stuff! I graduated in the summer of 2018, worked full time in Brighton, and juggled the pre-launch campaign until we could open sales. I packed up my life and moved to Bristol to be closer to my family and friends and executed the first month of Books That Matter boxes from my tiny flat. In 24 hours, we sold out of 200 boxes, and my mind was blown! Fast forward a few months, we decided to move our operation to an outdoor storage unit, as the physical operation was spilling into every room of my living space. We then outgrew our chilly storage unit, and rented a small office in the centre of Bristol where I decided to quit my job and take the full-time plunge. This was the first big decision I felt I had made as a business owner, after launching the brand. It felt huge, scary and overwhelming, but I knew it would give me more time to focus on the business. To an extent, this logic was true. Working every day on my vision was transformative, and our numbers crept up and up each month. But, the more sales we made, the more stock would come in, the less space I had, the more stressed I felt, the less time I had for admin and creation, the more time I spent packing boxes and taking them to the post office, the less time I had for customers, etc, etc. What actually started to happen was that I quickly felt the stress of the business taking over my headspace. Our numbers stagnated as we had reached our physical capacity. I had no more time or physical space to take on any more customers, and we had inadvertently hit a capacity that I did not want to reach. The time spent packing boxes was limiting us and our opportunities. Just a week packing and sending out boxes with the help of some friends and family turned into two weeks, turned into three. I had to turn down opportunities to speak on panels, visit book events and host our own, and I had no time to focus on anything that wasn't IN the business admin, rather than the ON the business thinking that is needed for scaling.
I knew it was time for things to change! I reached out on a subscription box forum, and got some advice about fulfilment. I was dubious and quite scared. I had always thought I would have my own warehouse or something whereby I could oversee the packing and deliveries myself. (Looking back, there is no way I would want to do this now!)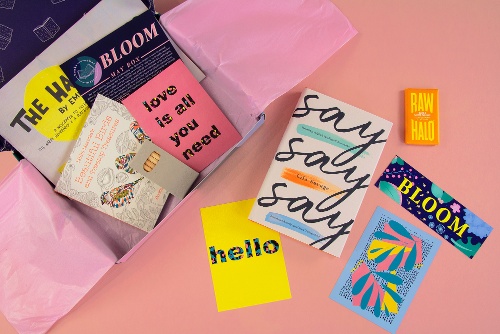 I spent a good few months phoning around and spoke to 20+ different UK based fulfilment centres, I started locally and then went wider. But I ended up dissatisfied at each turn. One day I'd speak to a true wheeler dealer on the phone trying to charge me for every tiny detail, then I'd speak to someone who worked with Amazon and Ebay orders and couldn't guarantee me the time and care it took to pack our boxes beautifully, next I'd speak to someone who talked down to me and assumed I had no clue what I was doing because I was a woman, and I was young. That last one hurt. A lot. All too often I spoke to men who didn't get what I was doing, couldn't see how quickly we were growing and the validity of our community, would talk down to me so often as if I had not done an ounce of research, and would send me emails addressed to Dear Sirs. It was infuriating!
As a woman in business, I've come up against my fair share of sexism, but in making such a huge decision as fulfilment was to us, I was absolutely adamant that I couldn't start up what would be a long term relationship with people who would speak to me in such a manner, or try to use lots of jargon to overcharge me. I finally gave up and accepted the growth for that year might not happen, and my job would continue to be exhaustive and quite uninspiring for the time being because I simply could not execute my plans.
Then, as if by magic, I was introduced to diamondlogistics! Someone on the subscription box forum commented on my post a few weeks after I posted, and suggested I speak to them about their journey. We chatted on the phone for a long time and he explained he worked with diamond and they would help me to better understand the fulfilment process, and would definitely provide a much welcome experience in light of the others I'd had thus far. I spoke to Craig Brixey and this promise was certainly fulfilled. I immediately felt like our needs were heard, my questions were answered kindly and accessibly, and I could see that diamond were genuinely excited about what I was building. I was massively enthused to hear that diamondlogistics was a female led company, and that the Founder & CEO Kate Lester was completely pioneering in what is usually a very male dominated sector. I had my first "gut feeling" in business, and decided to schedule my first month with diamond, leave my office, move to a co-working space, and focus all the time I'd usually spend packing boxes on research, outreach, planning, innovation and actually building my empire!
Fast forward a year, and I could not imagine my business any other way. diamond provide a personal touch that I had never seen at any other branch, and even my team members are surprised and delighted by how much care and attention goes into every aspect of our work together. We have fostered a friendly, team-like relationship with everyone at diamond, and now they are not only an integral part of our despatch, but part of the Books That Matter family. Craig remembers each theme by heart and notices any time we have a slight off batch of printing or products, then helps us to resolve any issues as soon as possible. Abbie Brixey is the angel who answers all our emails and helps us with our customer service and any carrier enquiries as quick as a flash and Lee Whitbread stands poised and ready for his close up every month when diamond deliver our monthly "vlog" of what's going in the box to get our sign off before the building process starts & then manages the monthly build. Their kindness, support, friendship and encouragement goes beyond the box, and has helped me to become a better business owner and a more confident CEO. They are patient, understanding, and quick on their feet – true leaders in their field and I could not imagine going anywhere else.
I've heard other experiences whereby people get a simple automated email from their fulfilment centre when their shipment goes out, and that's it – which gives me anxiety to even think of! What's more, in light of what's been happening this year, if I had stayed fulfilling boxes myself, I'm pretty sure I would not have been able to continue trading. I have been shielding since early March due to suffering from chronic asthma and I dread to think what would have happened with Books That Matter if I could not have physically gone to the office or had no help with packing and Post Office delivery – it doesn't even bear thinking about! By contrast, the experience I have been able to have with diamond is one of total support and sensitivity. They understand wholeheartedly my experience of shielding 24/7 and have been absolutely amazing. Instead of perhaps having to cease trading or limit ourselves if I was fulfilling orders by myself, we've been able to triple in size, and I've been able to work comfortably whilst protecting myself and I don't even have to worry about the boxes being fulfilled & despatched; it has been absolutely game-changing.
What I have gained now from outsourcing this element of Books That Matter is a brand that has tripled in size in the last 3 months, let alone how much we have grown in the last year of working with diamondlogistics. I now work with an extremely dedicated team to look after our community, curate our boxes and think big picture. Last month, we collaborated with the one of the world's largest literary prizes exclusively and we would never have been able to have scaled so quickly to meet the demand of people reading in lockdown without diamond. We've also been able to introduce ready to ship products, improve our organisational processes with their support, and begin the launch of our second subscription box brand, Brave Girls Book Club.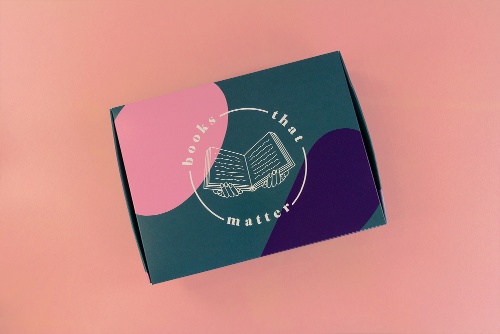 Now, my time is spent on curating boxes 4 months in advance, improving our customer journey, building and managing my team, implementing new automated processes, deep diving into our customer types and how we serve them, taking time for learning, classes and mentorship, as well as executing large scale collaborations, PR opportunities and accepting invitations to attend and speak at events. The Books That Matter I have now is almost unrecognisable in comparison to the Books That Matter I had a year ago, or even three months ago – and I wouldn't be able to innovate, develop and enjoy my business without the relationship I have with diamondlogistics."
Check out Books That Matter at www.booksthatmatter.co.uk
If you are looking to start or scale a Subscription Box service and would like to find out how diamondlogistics can assist you with your venture, do not hesitate to contact us info@diamondlogistics.co.uk or call us on 0333 567 0391