Here at diamond we have seen a huge rise in clients selling within the CBD sector – cannabidiol, one of the many cannabinoids, or chemical compounds, found in marijuana and hemp. CBD is not psychoactive (i.e. won't make you squiffy) but is said to have many health benefits such as relieving pan, reducing anxiety and depression and is alleged to even help acne. CBD can be bought in the form of oils, supplements in pill or gummy forms, sprays or cream to apply directly to the area of concern. As the global market is supposedly expected to grow to $20 BILLION (!), according to a report by Rolling Stone, it may be worth investigating.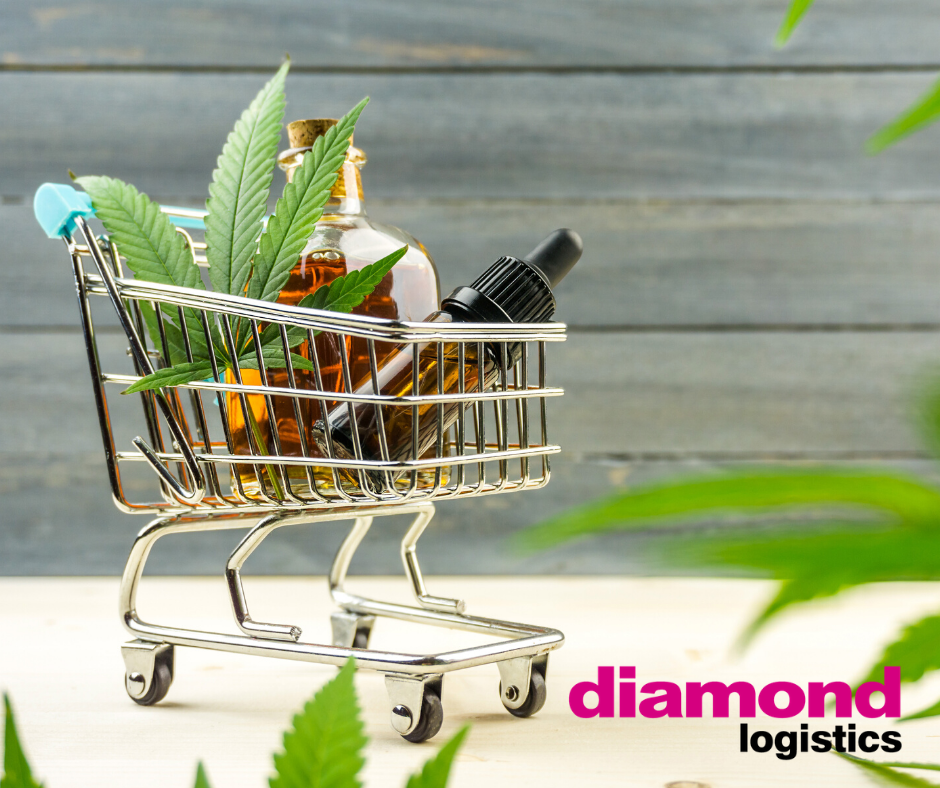 You can now legally sell CBD products but beware of making health claims – in the same way you can't make false promises when selling vitamins and other health products. All the traditional means of promoting your online business apply to CBD sales – focus on content to support SEO (Search Engine Optimisation), look at building links and affiliates, and perhaps recruit an influencer or two. Make sure you have good lead capture on your website and create your email database by asking visitors for an email for to access content to inform them further about their choice to try CBD.
It is still somewhat controversial and so many e-commerce platforms do not support it (i.e. Amazon – as of 21st June 2020) – and there are challenges for some payment portals. So we have created a little resources blog just for you to help you on your CBD e-commerce journey.
At diamond we are both collecting from CBD manufacturers premises and despatching via our multi carrier overnight and international delivery solutions offered by our market leading in house booking portal despatchlab – and we are providing full e-commerce order fulfilment for CBD clients – storing, picking, packing and despatching CBD products from our 25+ Service Centres around the country – allowing our CBD clients to focus on product sourcing, marketing & scaling their companies.
diamondfulfilment – Find out more about our Fulfiment services
diamondovernight & international – Find out more about our Overnight & International services
despatchlab – Find out more about our one stop logistics in-house diamondlogistics booking portal
Here's a few helpful tips and pointers to help you set up and scale your CBD business.
Do not hesitate to get in touch with diamondlogistics if you would like further advice or assistance or if you would like to see how we could help streamline your logistical operations with the many services we offer. Email Team diamond at info@diamondlogistics.co.uk or call us on 0333 567 0391