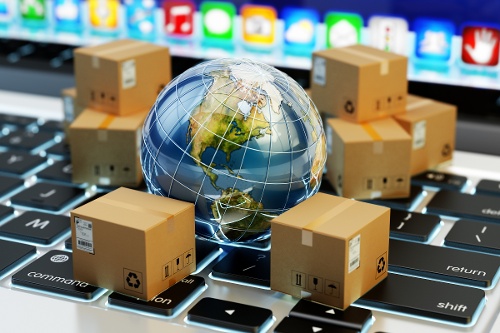 We know what we do – i.e. delivery – is a challenge environmentally. So we have focused this year on looking at what we can practically do yet still deliver for our clients, and more so encourage our incredibly un-woke industry to try and review their own practices in the same way. Because every little helps – and the collective power of incremental change might just do a lot! The planet needs all of us to get on it!
Here at diamond, we've signed up to our own published Environmental Strategy to increase our commitment, aligned with the increasing urgency of addressing this locally, nationally and globally.
We've had a green checklist, environmental awards and sponsored rain forests to help counter our impact for many years. But when we asked 'what would Greta think' we thought she'd be pretty peeved at our efforts so we thought we'd best step up!
There are challenges in terms of vehicles – so we want to lobby for greater support for our industry in adopting the greenest vehicles to practically do the job. And we'll continue to ask for the infrastructure to enable speedy charging and better access to charging points in urban areas.
We are also making out own commitment in line with end of leases to move to company vehicles to electric or hybrid vehicles where practically possible by 2021. And we'll endeavour to use tech rather than road miles to manage our network or enjoy the train network when possible.
We've actively encouraged clients to move away from air for less urgent consignments, and go for more consolidated delivery options by offering much cheaper pricing for road or sea deliveries
In actual fact our business model is wholly aligned with consolidation and load maximisation philosophies to maximise efficiency and minimise empty loads.
Our focus on efficiencies, technology and planning to minimalise impact including local consolidation hubs, utilisation of spare capacity on existing resources and co-loading consignments backed by the technology to enable this to scale further as we scale via our platform despatch lab should help us continue to improve our environmental impact.
We will minimalise and offset our entire carbon impact and will do so by 2021
And there's a lot of little things too – utilise eco products and recycled products, avoid use single use plastics, partner with packaging companies encouraging recycled products and those made from renewable sources.
Even more importantly we will encourage the rest of our industry to do the same. Promoting the green agenda regularly, adding to our awards at our annual AGM and we'll promote this and encourage other in our industry to join us
We've made progress this year – moved to ecologically friendly cleaning products – supported the green agenda in IoC Meets – contributed to papers for electric vehicle requirements for the logistics industry – added the Green checklist to the diamond standards – changed lights in offices to LED and automatic switch off – committed to the Green agenda being part of our company's Objectives and Key Results – so we are getting there. But we promise we will do more.
You can read more about our Environmental Strategy here.