Whew! Just two months in to 2020 and we say hello to 3 more diamond service centres – open and ready for business.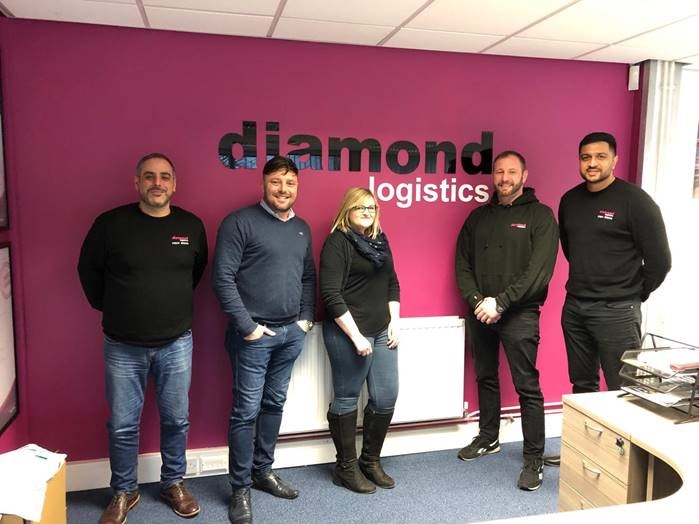 On January 23rd we welcomed Hiten and Tarik in Northampton. Hiten joins the team having run a successful same day business for over 15 years HSP Logistics. You can find them at Hamilton House, Unit 5 Sketty Close, Brackmills Industrial Estate, Northampton – call on 01604 806314 and email at northampton@diamondlogistics.co.uk
It was a very successful launch with the first parcel sent on the first day . Congratulations to the team – can't wait to watch you fly!
Seen here (L to R) with: Tarik Demoura, Daniel Allin FIOC FCILT, Becky Agent, Jason Kirkup and Hiten Patel HSP Couriers.
#Northampton #HSPCouriers #parcels #couriers #sameday #overnight #international #fulfilment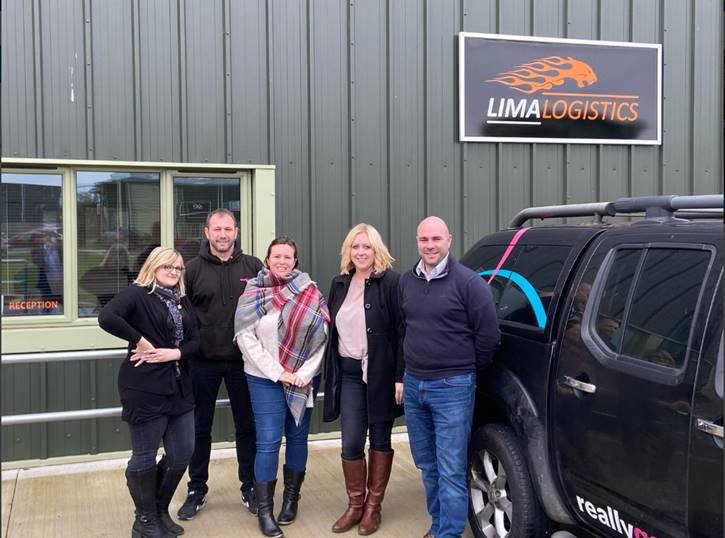 27th Jan saw the team at Gloucester launch. Karl, Sarah, Catherine and Bob saw lots of local businesses getting in touch in their first days of launch and are really cracking on with the sales, based on their many successful years in trade as Lima Logistics . You can find them at Unit E1 Churcham Business Park, Gloucester, GL2 8AX – call on 01452 470025 and email on gloucester@diamondlogistics.co.uk
Seen here (L to R): Becky Agent, Jason Kirkup FIoC, Sarah Dixon, Catherine Nash and Karl Kirkley
February saw the team from Silver Lining Couriers join the fold. Ben Soames has many years logistics experience – and brings with him a wealth of experience in parcels, two man and same day. Covering both Luton and Watford this is a team that are starting with a real splash. You can find them at Unit 4 Bay Close, Progress Way, Luton, Bedfordshire, LU4 9UP. Call on 01582 935123 or 01923 866321 and email on LutonWatford@diamondlogistics.co.uk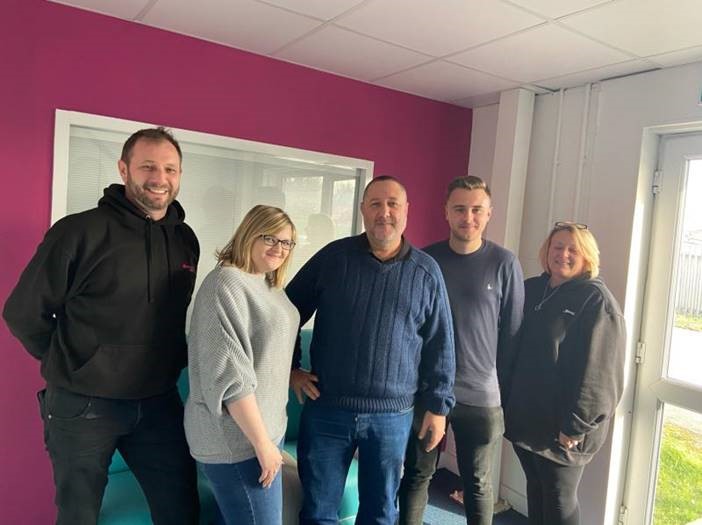 Seen here with Jason and Becky from HQ is Ben Soames, Nathan and Lisa.
March looks set to be busy for our Network Support team with the following service centre launches:
9th March – Mike, Sam and Josh – Reading
25th March – Stephen and Denise – Milton Keynes
And we see another 4 sites joining us for Network Training on the 23rd-25th March – and it's not too late to secure you space.
Could 2020 be the year you add diamond logistics to your service portfolio? With our fabulous logistics platform – despatchlab – plus our unique three service profile with same day courier, overnight and international and fulfilment – its a chance to diversify, add revenue and join the eCommerce revolution.
Get in touch to explore how you can join the network:
Speak to Daniel Allin on 07850770814 or email on daniel.allin@diamondlogistics.co.uk