Cardiff operator Elite Couriers joins the diamondlogistics network to grow its eCommerce client base and serve customers in South Wales.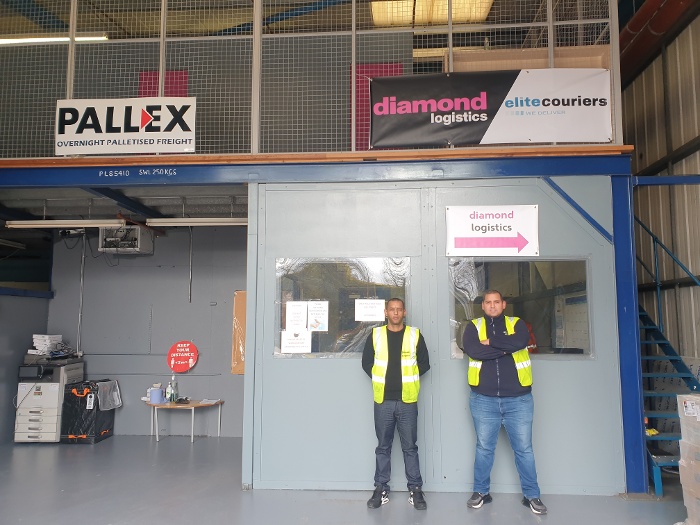 Company director Leon Haughton comes from a logistics family, with his father operating successful firms such as Midnite Express and Regency Freight Logistics. After managing operations successfully alongside his father, Leon decided to branch out in 2018 and launched Elite Couriers.
Despite the challenges some businesses are facing due to Brexit complications and COVID-19 restrictions, logistics remains a vibrant and critical service.
Haughton says: "Logistics is fast paced, always changing and presents challenges that require problem solving and thinking on your feet which I seem to thrive on.
"We had been looking for a Network Partner for a little bit of time to enable us to grow our company exponentially but it was important to go with a reputable company to maintain our level of professionalism. diamond is therefore the perfect fit for us and we are excited for what is ahead."
diamond's founder and CEO, Kate Lester, welcomes Leon and his team, "It's great to see diamond establishing a foothold in Cardiff and we look forward to supporting Leon and Chris whilst they support businesses nationally.
"diamond is perfectly positioned to cater for a wide-ranging variety of logistics needs – all from one local point of contact." Adds Kate. "It's all managed on our one-stop logistics platform, despatchlab. It gives our customers the latest technology and services twinned with owner managed local centres. Exactly the kind of logistics partner that a modern business needs to grow."
To find out more about how diamond Cardiff can assist your business, call the team on 02921 900483 or email at cardiff@diamondlogistics.co.uk
If you are a sameday logistics business looking to diversify in the world of Fulfilment, UK & International Multicarrier express parcels, get in touch today at Eve.Terry@diamondlogistics.co.uk
Topics: diamond logistics Network Partnership, diamond network