As we continue our diamond Shared Success © campaign, today we feature one of our Bournemouth Service Centre's clients FatStick Boards, a Bournemouth based paddle board brand, specialising in both rigid and inflatable boards.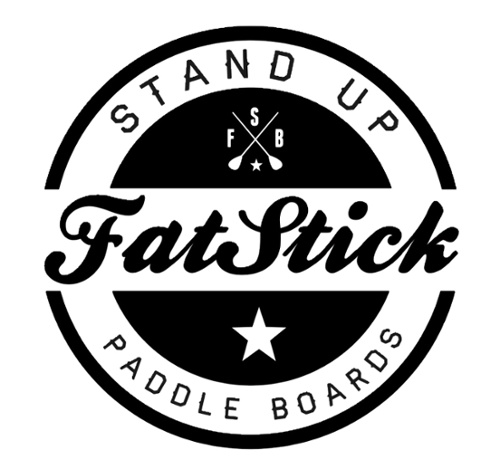 The diamond logistics Bournemouth team have worked alongside Reuban May and FatStick Boards for over 5 years, managing the warehousing, fulfilment & despatch of their orders to the 1000's of happy FatStick customers. The team handle everything from container unloads of new stock, management of stock inventory & the rework of items pre-despatch when required, all the way through to the despatch of every FatStick board & accessory via our in house one stop multi carrier booking portal despatchlab.
Designed and created by diamondlogistics, despatchlab is unique & allows diamond logistic clients to ship a multitude of products, from small beauty products to oversized freight, all from one portal – One invoice, One driver, One collection time and One number to call.
Here, Andy Warner of FatStick Boards tells us why the company was created and why they continue to choose diamond logistics Bournemouth as their logistics partner: "FatStick was created in 2012 when Owner & Founder, Reuben May had to give up surfing due to chronic back pain. Having surfed since he was a kid, Reuben missed the water greatly – such was his need to be in it and on it, he decided that he would create a handful of boards to make it happen. Once the boards arrived, there was a great deal of interest and love for the boards and Reuben saw an opportunity – not making money but sharing his passion for being in and around the waves and enjoying the water.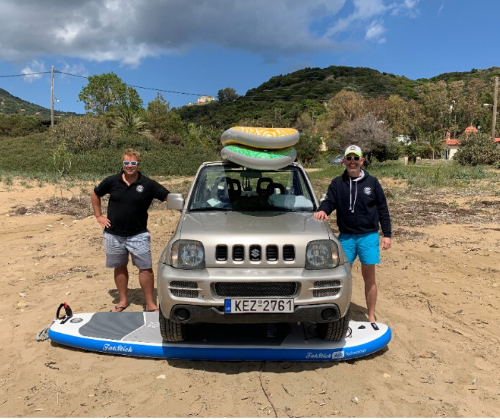 Surfers refer to their boards as a stick, and as Reuben's boards were fatter than surfboards, they became FatSticks. We are a brand born purely from passion, not revenue – this is important to us.
We initially chose diamond for ease, due to the location of the Fulfilment Centre – this, however, changed rapidly. It became apparent that we had not only chosen a geographically perfect fulfilment centre, we chose a fulfilment centre that actually cared for, not 'just' business, but for the businesses themselves.
Diamond has taken the time to not only care for us and our products, they have taken the time to understand our brand and those that choose to buy our boards. It is impressive that with such large numbers of businesses using their services, they still take the time to have knowledge of the people that rely on them to make their business work!
We are a small business. In fact, there is only two of us. Both our wives work mega hard and we both have children to look after – with kids ranging from 1 to 14 years old – so there is still a demand on our time as dads as well as a paddle board brand. But when things get a little hectic and orders start flying around, Craig, Abbie & Lee always find clarity and even correct mistakes that could prove costly to us. They, without doubt, are an invaluable member of the FatStick Team and we could not be more grateful for their love and support over the years. Here's to many more, Sharing Success!"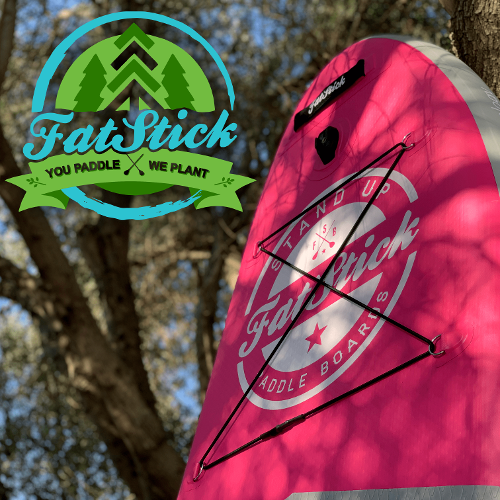 Craig Brixey, Director of diamond logistics Bournemouth says: "We very proudly partner with FatStick & have seen the company go from strength to strength over the years, in part thanks to the diamond services we are able to offer to them. At diamond logistics, a core value of everything we do is Shared Success © & the FatStick team have really embraced & valued this. The entire diamond logistics Bournemouth team are also locally born & bred, just as Reuben is, so our ability to be able to help local businesses succeed, especially during the exceptional times of Covid-19, is hugely rewarding. It is safe to say we are excited to see what the future holds for FatStick Board but with their continued environmental efforts – one tree is planted in the "FatStick Forest" for every board purchase – & the launch of the FatStick Shop……the FatStick future is looking very bright!".
If you would like to know more about what diamond logistics Bournemouth can do for you & your business, do not hesitate to contact the team on bournemouth@diamondlogistics.co.uk or call them on 01202 069460.