Over the last few years, the e-commerce market has grown to make up 15% of all retail spending worldwide, and this increasing trend is showing no signs of slowing (source). In 2020, with the pressures of the current climate (ahem, COVID), many consumers are basing their online purchasing decisions on a retailer's delivery options. The faster it can be delivered, the more likely they are to buy it.
In fact, 41% of consumers are willing to pay extra for same day delivery (source), especially if shipping represents less than 7-8% of the cost of their purchase (source).
Imagine being able to deliver the same day? Your clients would be wowed, right? But I guess you're thinking it would be too expensive? Let's have a look…

For many businesses, offering same day delivery can be a logistical nightmare. Not only would you have to pack and despatch the orders yourself incredibly quickly, but you would need to make sure you have the appropriate infrastructure to deliver it on time. Maintaining an accurate and sufficient inventory can also be challenging; if you don't keep track of available stock, issues arise if items are ordered that aren't immediately available, and you risk disappointing customers.
It's clear that same day delivery isn't easy to get right and, if not implemented correctly, you might find yourself eating into your hard-earned profits. So here are some ways you can make sure you get it right.
Product & delivery limits
One of the most obvious ways is to limit your same day offering to certain products and to a certain delivery radius.Companies like Amazon have predictive technology that tells them what will be ordered the next day (spooky, I know!), but even smaller companies know 80% of their revenue is achieved from 20 % of their stock. They also know what marketing they are doing that week, and what sales it may create, giving you an idea of what to stock.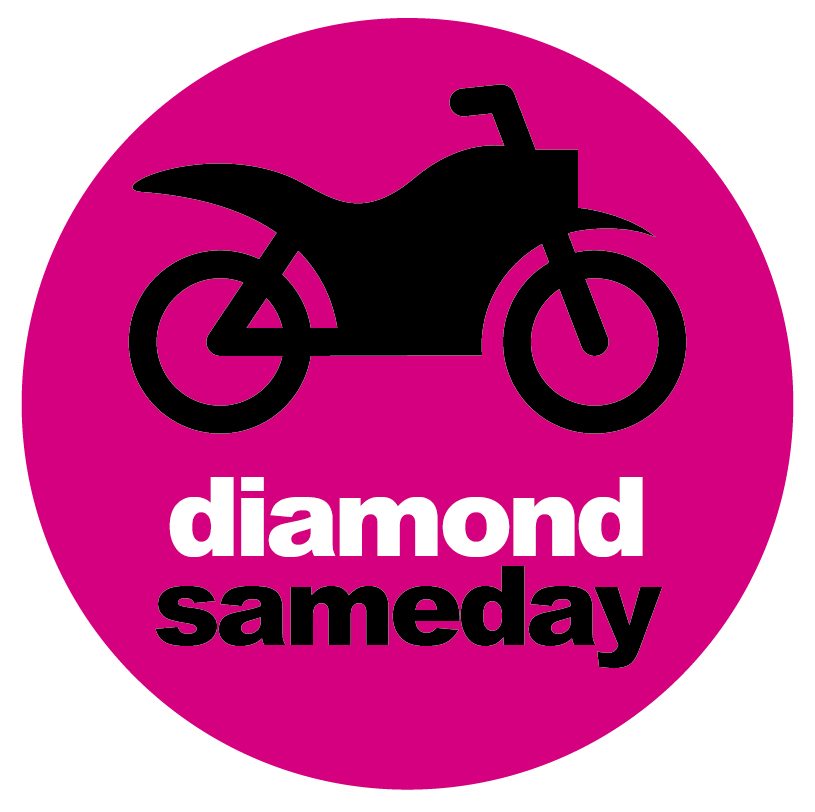 And you also have to do the maths too. It may not be attractive to customers to offer same day shipping on a £3-5 product because the cost ratio would be too high, but a £50-500 product? And something that is really needed, really quickly (i.e. a stunner of a dress for a very hot date on Friday night ordered on Friday afternoon!), then your client may be prepared to pay a little more for them.
Likewise, limiting the delivery radius allows you more buffer in terms of getting the product to the buyer in time. You can partner with local delivery specialists you know and trust, ensuring your goods arrive safe and sound to a happy customer.
There is another option as well: a full-service pick, pack and despatch solution. If you have stock in a local warehouse, the full-time team can handle same day orders immediately and more efficiently than you could on your own, getting it to the customer faster. And whilst the storage and fulfilment incurs an additional cost, the same day courier option becomes more affordable.
So is same day delivery a viable option for you?

Whilst offering same day delivery has its challenges, if consumers are actively seeking the service and are willing to pay extra, and if you have the infrastructure in place to accommodate it, it could be the thing that helps you get ahead of your competitors.
If you're a business looking for a same day courier solution, Diamond Logistics are here to help. With a network of locally owned service centres throughout the UK, our warehouses are close enough to you to allow both a quick pick-up and quick delivery to your customer. As your goods in, fulfilment centre and delivery driver all in one, diamond sameday offers a significantly less expensive solution for you. An affordable same day delivery option is within your grasp.