It's that time of year again! The summer holidays are almost over and that means we are all refreshed and ready to start thinking about retail peak.
I've seen some real changes over the years when it comes to peak planning. The boom in E-Commerce have led to some challenging times over the years, but thankfully, the retail sector has embraced some long-needed changes to the way in which peak has been handled.
In 2010, I saw one of the most challenging peaks to date. The introduction of the American import of "Black Friday" and "Cyber-Monday" took the country by storm and the UK logistics industry took the full force of the subsequent strain. Coupled with bad weather, this led to well-known networks collapsing under the weight of additional throughput – not something we want to see again.
E-Commerce is great for the logistics industry, but the industry already takes the strain of weekend internet sales on a Monday/Tuesday, which leads to some challenges in resourcing.
We tent to find that the B2C carriers see some 40% of their weekly volumes collected on a Monday for delivery Tuesday. This then subsequently tails off during the course of the week, which means that carriers have to resource flex during the course of the week.
Then, we have peak, where volumes can in some cases quadruple following Black Friday sales. It's a recipe for disaster for the carriers. But the last few years have seen seasonal sales staggered by retailers, which has led to two very successful peaks in the last few consecutive years.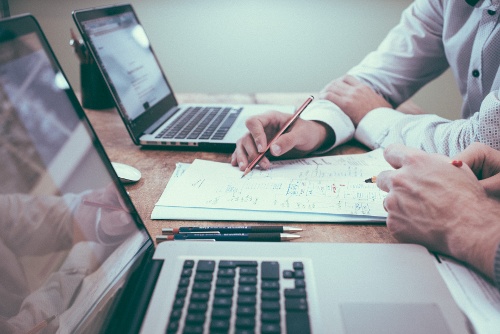 2019 Peak may not be as strong as the last few – uncertainty surrounding Brexit may well lead to consumer reluctance to over spend. This makes it a little more challenging for carriers to prepare. If the carrier world over resources, it may be a very costly mistake – likewise, if the carriers are unprepared and consumer spending is higher than expected, then its back to the disaster of 2010.
With Brexit being delivered on October 31st, it may well lead to consumers awaiting the outcome before spending their hard-earned money.
It's fair to say that peak 2019 will be an interesting challenge, but my advice is to give consumers options on delivery. Not all consumers will demand next day delivery, particularly those that are well prepared by ordering in advance of Christmas.
Rest assured your choice of diamond as your logistics provider is a wise one in terms of business continuity too, in event of any one of our many carriers being put under particular pressure during peak. Our unique multi carrier platform enables us to switch on and off carriers if performance slips, with each site monitoring carrier service provision regionally. For more information or to make an enquiry please click here