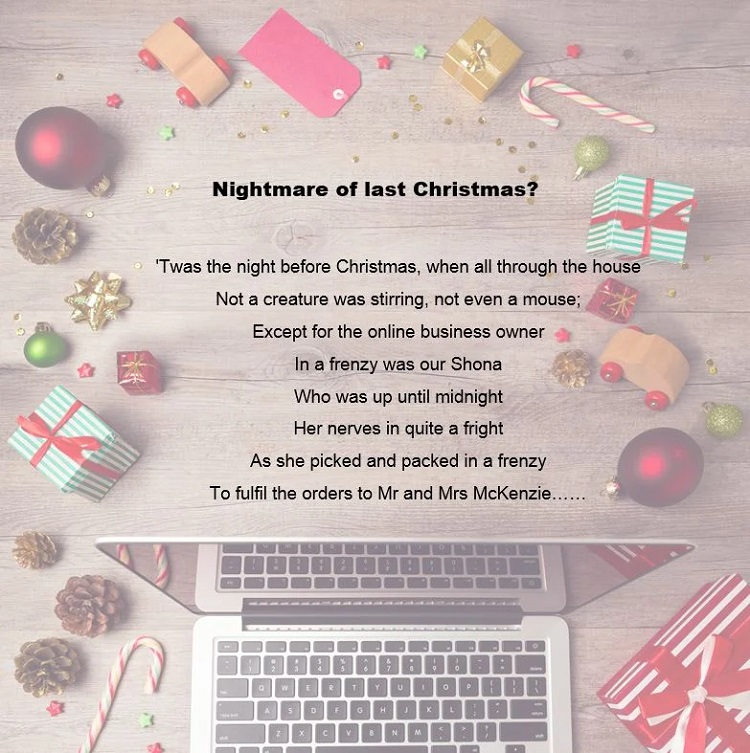 Ok so our poetry sucks – have you tried to rhyme Shona with anything? But honestly was last Christmas a nightmare for you? You start your online business wanting a better lifestyle and before you know it all of a sudden not only are you facing a tsunami of orders, you aren't keeping up with all the queries from clients chasing the carriers let alone staying on top of your marketing.
Help is at hand. You can very easily outsource to a reliable local fulfilment centre brought to you by your friendly logistics provider diamond. With over 20 sites signed up now around the UK you can effectively have a local warehouse – where you can go see and touch your stuff, as well as build a relationship with a great team – yet not have any of the challenges associated with running your own warehouse. And we even do the customer service, chasing the carriers for you.
Companies like Epic Stuff, Fat Stick Boards, Three Spirits and Revair rely on diamond to deliver – and they can chill out at Christmas (or even better focus on their marketing for the new year). For storage, pick, pack and despatch – with a huge selection of delivery options for your national and international deliveries – plus pro-active monitoring of every conginment to make sure it get delivers – this is ecommerce fulfilment for those who want to enjoy the upturn in revenues next Christmas – not another Christmas nightmare.
So do you want a chilled Night before Christmas, relaxing with your mulled wine and chilling with the elves ? Or do you want to be dashing about with your last minute orders, terrified at your reviews about your late delivery because you just couldn't cope with the volume? To chill, get in touch.
diamondlogistics – building your online business with our one stop fulfilment and logistics solutions. For more information about diamond's fulfilment solution please watch this video.