Medical and NHS
Fulfilment & Delivery
Sector Services
Medical and NHS Fulfilment & Delivery
Facilitating the logistics needs of the medical sector
The variety of bespoke logistic solutions available for our medical sector clients is almost infinite. Below is a summary of our work to provide you with an idea of the scope of logistics that can be tailored to your specific requirements.
Business as usual: Pathology, theatre equipment and bloods
From the distance, Diamond has been working with companies such as The Doctors Laboratory, and what was previously known as Greendale Laboratories, with the collection and delivery of pathology samples from regional hospitals and regional veterinary practices to centralised laboratories.
From daily set runs to ad hoc same day courier requests, this is a flexible outsourced solution for nationwide companies that don't have regional service provision.
Establishment of laboratories: Fast and adaptive response
In the wake of the Covid outbreak, there was a rush of nationwide testing companies that were established; particularly when PCR tests were being needed before travel.
Diamond Logistics worked with a variety of these testing businesses around the UK to provide a fixed cost national collection service to support the PCR testing.
This involved the rapid establishment of a service from scratch plus the provision of thousands of regional couriers.
National distribution: Consumables including PPE
The Luton branch of Diamond Logistics was co-opted by the DHSC as the pandemic started in March 2020 to set up a national distribution system of PPE to care homes and NHS Trusts.
Not only did this require a same day courier response, but it also included the next day distribution service over the two years of the pandemic.
Utilising our end-to-end logistics management platform, despatchlab, the special operations unit of the DHSC was able to have full visibility of the distribution of all the PPE, in real time.
This was an emergency response (nationwide distribution was established in under 48 hours), with a medium term smooth running operation.
Remote storage savings: Central city locations
Working with Great Ormond Street, Diamond provides remote storage for the IT department, freeing up expensive city centre space.
On a weekly basis, we collate equipment requests and despatch into the hospital. This service comes with a live digital inventory, low cost regional storage, and a cost effective weekly despatch.
Please note: We are not a bonded warehouse or a warehouse to support Amazon-only brands
Field team support: Remote storage and distribution
With our nationwide service centres, Diamond is perfectly positioned to provide remote storage and distribution solutions for your field teams.
Whether this is health visitors, carers or regional testing teams, you can store medical equipment close to where your field teams reside so they can have all the equipment they need at their disposal locally without having to wait 24 hours for supplies to be replenished from a national distribution centre.
Effective for both private and NHS organisations, this is an incredibly efficient way of maximising productivity, minimising downtime as well as collection mileage.
Outsource distribution: Medical equipment manufacturers
We can despatch high value medical equipment on a same day, next day or international basis. Either utilising one of our specialist couriers to deliver direct or utilise one of our high-grade carriers to deliver next day or internationally.
With additional insurance available for expensive equipment, plus real-time visibility via our end-to-end logistics management platform, despatchlab and easy documentation for international deliveries, Diamond can manage deliveries safely and promptly.
The Diamond difference
At Diamond, we are focused on listening to our clients, knowing the markets we work in and delivering a great customer service.
Medically trained couriers
All couriers are equipped with spill kit and live mobile tracking as well as being medically trained so that safe progress of urgent deliveries is guaranteed
Nationwide storage
Access to a network of over 20 service centres throughout the UK with up to 99,000ft² of storage available (subject to location) and the ability to provide business as usual service to 2/3 of the country, managed centrally
Fast and direct
Utilising a same day service means that your package goes straight from collection to delivery, with no extra stops
Safe, reliable and secure
Ideal for expensive and fragile items as well as sensitive data
Flexible
You can choose from bikes, small vans and transits to match the size of your consignment
Trustworthy
You'll get real time proof of delivery, by email, SMS or a phone call
Consistently high standards
Each site has facilities to despatch all goods from post, packet to pallet nationally and internationally via same day dedicated courier, overnight carrier or international delivery provider
Technology that makes medical logistics management simple
Our user-centric, end-to-end logistics management platform, despatchlab that manages all logistics functions of our clients and network partners. It provides real time updates and live tracking. It's API enables for connectivity how, and where you wish. With 100% transparency, the platform gives autonomy to users, oversight to managers and insight to supply and purchase managers
Established professionals in medical fulfilment and delivery services - we're here to provide you with assurance
Speak to our specialists today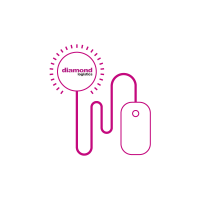 Ultimately, once your customer clicks to buy, Diamond does the rest. Orders are packed and deliveries are met.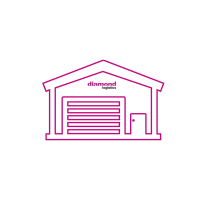 Reduce storage costs whilst you also have access to national warehousing with full transparency of your stock holding and your orders being processed.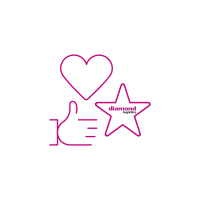 We're here to make it easy for you to keep your customers happy and loyal, reduce your running costs as well as alleviating the stress of running your own business.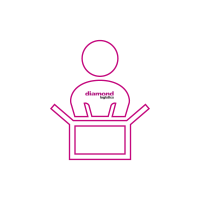 A touchless end-to-end fulfilment service so that you can get back to doing what you love. We don't rest until we know your goods are packed, successfully delivered and your customers are happy.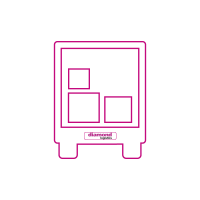 . . . with top-tier carriers. Our logistics management software, Despatchlab, will automatically recommend the best carrier for each individual shipment whilst keeping costs down by passing on our buying power to you.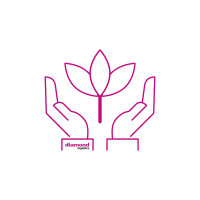 With flexible terms, scale up packages and growth programmes we can help your business really fly. Our top value is Shared Success; helping you grow is how we grow too!
Our service is dedicated to delivering the right quality standards demanded by urgent, often irreplaceable deliveries. Whether testing, pathology, blood delivery, pharmaceuticals or supplies such as PPE, Diamond Logistics has vast experience of providing tailor made solutions for clients from private laboratories, veterinary practices to the Department of Heath and Social Care. Our technology is key to our service offering for the medical industry.
Join like-minded businesses who trust us to meet their fulfilment needs
Available, caring, considerate and attentive – the team at Diamond Logistics regularly go above and beyond.
Diamond are my partners and I could not have scaled to a multi-million pound turnover company without them!
Diamond have been fundamental to our successes so far. Superb service, brilliant attention to detail and an all-round joy to work with!
Diamond has provided a great service, packing and sending out our online orders and going over and above to solve any problems or glitches in the system. We have had some lovely feedback from customers, commenting on how quickly their delivery arrived and how beautifully it was packed.
The Diamond Logistics team took the stress and worry out of the packing and delivery of our event goodie boxes. The team were supportive and accommodating throughout – thank you!
As a small company we have struggled in the past to get any form of reliable courier service. Since Fleetline have become a Diamond Partner, that's all changed. Bob and the team have delivered time and again for us. We won't be going anywhere else!
With their consistent efficiency and reliability they are now considered as part of our business. We cannot do without them!
Diamond have saved my sanity, they save me hours of work. They are extremely helpful, are quick to resolve issues, sometimes before we even know there is one. The pricing is highly competitive especially for the service provided.
We love very much working with the team. Bryn is our key contact person. He is always available for us and has a great energy. We trust Diamond Twickenham as a partner. Prit is also always a great support, we love working with him.
Incredibly helpful and willing, also very responsive and reactive. Everyone I've met at Diamond has been really friendly and wanting me to get the best from their services. I have recommended them to three other businesses, as they just make it easy even when there is confusion.
We have loved working with Diamond, it has taken the stress out of fitting in post office trips around our busy lives. It has also enabled us to supply larger retail chains who have stricter delivery and packaging requirements. Diamond have done everything to meet those demands and it has always gone smoothly!
Learn more about our services
Sharing some additional information that we think will be helpful when considering your next steps.
Delivering for healthcare
and medical sectors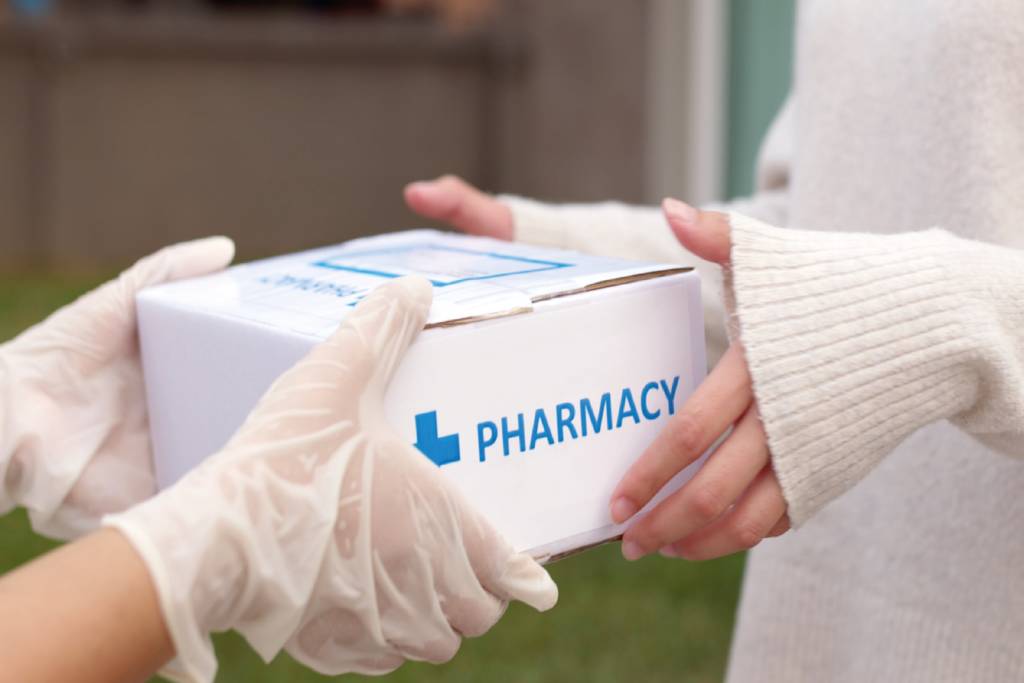 Sending important
items by courier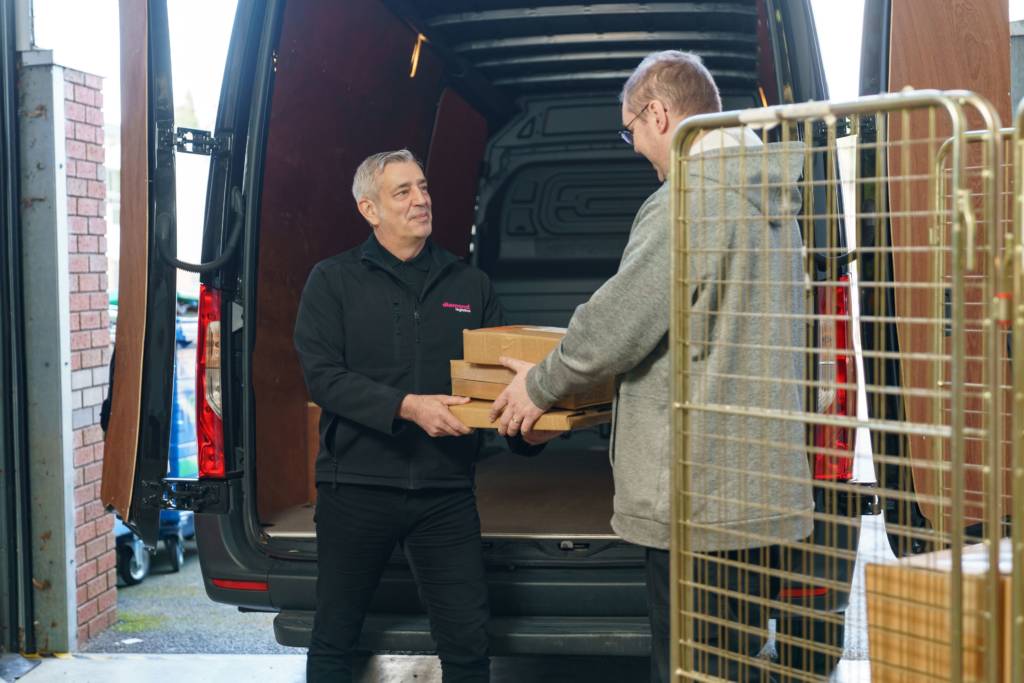 Why NHS Trusts need
bespoke logistics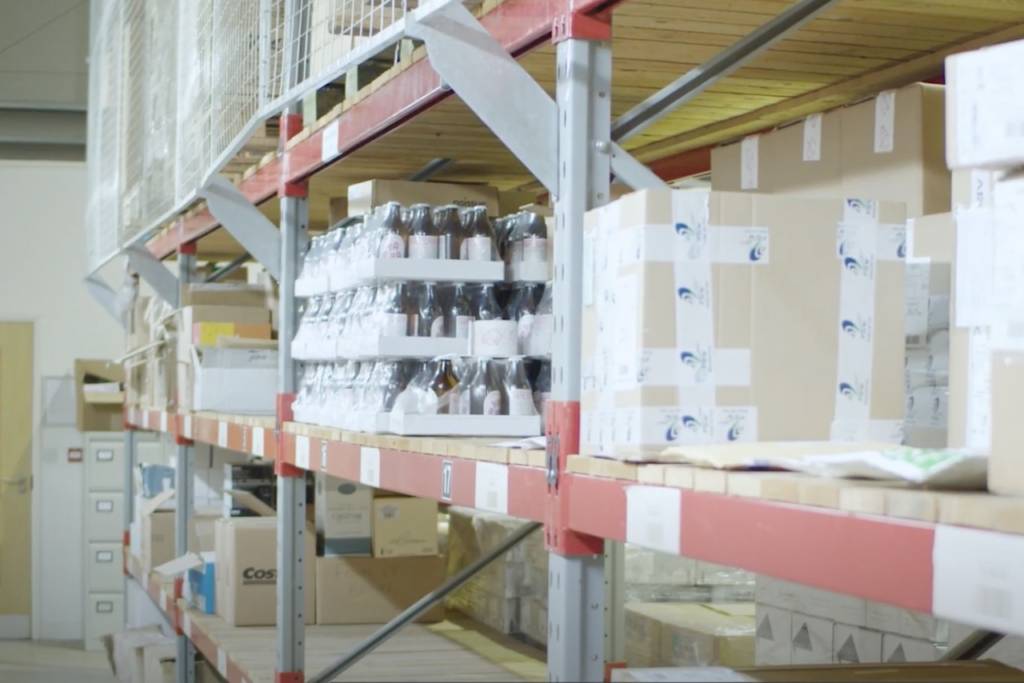 Contact Us
Would you like to speak to someone?
We'd love to hear more about your business and explain how we can support your needs. Just complete the form below and one of our team will be in touch soon.