How many of you as businesses rely too heavily on one client? It's a dangerous way to run a business isn't it?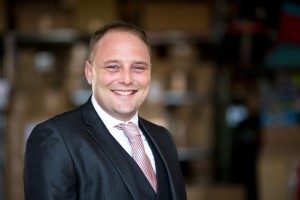 Every client, process, procedure, system, supplier and employee in your business should be replaceable – and at the drop of a hat if needs must. Ask yourself that simple question whenever you do anything… What would happen if this broke? And, if you don't have the answer, you need to find one.
Take users of City Link as a good example. Many thousands of businesses in the UK were affected by City Link's sudden closure. How many of those businesses could have foreseen their closure? How many of those businesses had a back up carrier waiting in the background, or even a plan in the event of?
Luckily for many Diamond Logistics clients, that back up was in place in the case of City Link's demise. Our award winning multi carrier solution has been designed with that very feature in mind. Our clients were automatically placed through alternative suppliers seamlessly.
Diamond's disaster recovery doesn't just stop there either. Our telephone systems, broadband suppliers and IT system all have backups ready to go and our employees all know each others jobs in case of that occasional sick day. Employee self-preservation can be just as disastrous as a system failing, your broadband developing a fault or your courier letting you down.
Recent research supports the idea of implementing a more holistic pre-disaster planning approach is more cost-effective in the long run. Every £1 spent on hazard mitigation (such as a Disaster Recovery Plan), saves businesses £4 in response and recovery costs.
Control measures are steps or mechanisms that can reduce various threats for businesses. Different types of measures can be included in a Disaster Recovery Plan (DRP).
Disaster recovery planning is a subset of a larger process known as business continuity planning and includes planning for resumption of applications, data, hardware, electronic communications (such as networking) and other IT infrastructure, but can be typically used in operational scenarios too. A Business Continuity Plan (BCP) includes planning for non-IT related aspects such as key personnel, facilities, crisis communication and reputation protection, and should refer to the Disaster Recovery Plan (DRP) for IT related infrastructure recovery/continuity.
Disaster recovery control measures can be classified into the following three types:
PREVENTIVE MEASURES – Controls aimed at preventing an event from occurring.
DETECTIVE MEASURES – Controls aimed at detecting or discovering unwanted events.
CORRECTIVE MEASURES – Controls aimed at correcting or restoring the calm after a disaster or event
Good disaster recovery plan measures dictate that these three types of controls be documented and exercised regularly using so-called "DR tests".
So, you've been warned. If you don't have a Disaster Recovery Plan, create one – your business could very well depend on it.
Daniel Allin
COO – Diamond Logistics Ltd
Are you a logistics professional interested in courier franchise opportunities and looking for a new challenge in the logistics industry? Find out about our logistics and courier franchise opportunities here.