How is the domestic express parcel market changing?
I think it's fair to say, the domestic express parcel market is changing. Is it for the better? Long term yes, but the transition is a painful one for many retailers. So why the change and what impact is it having?
The impact of technology
Firstly, technology has had a real impact. We are in the age of the automated sortation system and whilst the postal industry has had this technology for an age, it's long overdue in the demanding world of express parcels.
When I first started in this industry back in the 90's, it was in the dark ages. The screeching noise of the dot matrix printer etching away at the carbon copy dockets in a dark corner of the smoke filled traffic office is a thing of the past. That said, it was far less pressured back then. Once the parcels had left the depot first thing in the morning, you pretty much had to wait to see what actually came back at the end of the day.
The consumer expects so much more nowadays. In some cases you can order before 10pm and have your item delivered the very next day with real time tracking and a one hour delivery window. Of course, the consumer wants all this for as little money as possible. This has forced the industry to make some serious changes to the way the sortation happens.

State of the art automated sortation systems are seeing carriers sort many more parcels per hour and as such are increasing capacity whilst decreasing the cost of expensive labour. UKMail's recent move to their new sortation hub in Ryton has seen their manual sort reduce from 80% to a mere 20% pretty much overnight.
There is a downside to this technology though. It would seem that there are restrictions on any given item an auto sort process can handle – 1.6m in length and 30 kilos in weight. With carriers such as UKMail, Interlink, APC, Parcelforce and TNT Express adopting this technology there are now very few industry players looking to exceed these restrictions. TNT Express will take irregular dimensions and weight (IDW) but it has now been announced that any item exceeding 1.6m will incur a surcharge.
Don't get me wrong, the industry needed to change the way it sorted parcels – it was becoming archaic at best, but it's left a real gap between those carriers wanting small freight and those happy to take larger.
Now, City Link did fill that gap, but we all know how that ended. The main problem there is the fact that although there is a gap in the service providers, there wasn't really a gap in price and that's leading to the next big change in the industry. Now there are fewer providers in the IDW market, there is the opportunity of increased pricing for this provision, and why not? It's about time the industry started charging the true value of overnight carriage. When did it ever become acceptable for a double bed with a mattress to be collected and delivered next day for under £10.00?
Irregular Dimensions and Weight (IDW)
This leads nicely to the next problem. The IDW carriers (of which there really are only 3 national players) cannot deliver larger freight direct to the consumer easily. By virtue of the type of freight they carry, their delivery infrastructure is firmly geared toward at least 7.5 tonne vehicles – vehicles that struggle to deliver in residential areas. This coupled with the fact that it takes on average 1.4 delivery attempts per B2C shipment, thus increasing the overall average cost per delivery, meaning a delivery for under £10.00 in unachievable.
Rightly so, these carriers are standing fast on their pricing structure for such deliveries – after all, if there's no profit, it's unsustainable.
Meeting retailers needs
In the meantime, the retailers are struggling to fulfil their deliveries to their customers. The jump in price is not always initially viable and that is causing problems.
So, is there a space in the market for an IDW B2C carrier? Maybe, or maybe it's the retail industry that need to change their expectations.
Once upon a time (back to the good old 90s), a business could select a "one carrier fits all" provider – those days are now long gone. This has led to the birth of the 3PL consolidator and/or "reseller", of which Diamond Logistics is one. One booking system with a variety of carriers – each specifically chosen for their strength in the market.
Contrary to many businesses beliefs, there isn't a bad carrier out there IF they are used to their core strengths. Try to use a "one carrier fits all" solution and it just doesn't exist anymore.
Daniel Allin
Chief Operating Officer
Diamond Logistics Ltd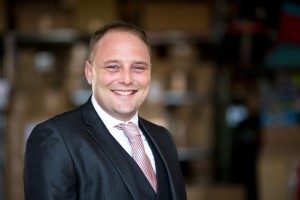 Are you a logistics professional interested in courier franchise opportunities and looking for a new challenge in the logistics industry?