Supplier profile Spencer Hayes Nov 2019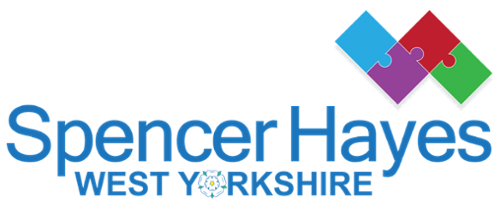 Here at diamond we are passionate believe in sharing success with all our stakeholders including great supply partnerships. Spencer Hayes have recently become our insurance partners for the second year – and here's why we use them from our Ops Director, Natalie Wainwright:
Natalie comments, "Spencer Hayes have become a key insurance partner here at diamond. They offer business insurance, risk management and financial planning solutions but what really engaged me was that they are really passionate about business continuity and are advocates of putting pro-active measures in place to avoid something happening to you or your business.
More importantly they believe in what we are doing and where we are going, they share in our values, they support us where possible on social media, mentioning the AGM or engaging with what we are doing.
In terms of ethics they are a great company too – they believe in supporting and working with local companies and charities; most recently they are working with 'Cycling Down Dementia' to raise money for dementia, Marc Kirker even had his chest waxed last month in support of Pendleside Hospice (!) – and that really aligns with us – they work to provide a positive impact on the environment and society.
Then there's simple ease of use; they have an online portal where all of our documents are held for access to at any time 24/7, all security protected with a username and password, easy to access and easy to use and hassle free payment options
Finally , they understand the value of our model; local Service Centres for local businesses reaching national coverage. Their communication is great – there is always someone on hand to support or advise whatever our query. They understand the urgency of our sameday consignments and when a quote for enhanced liability cover is required they are on it straight away. They work with us and our Network Partners and their clients to provide a bespoke solutions. Frankly nothing is too much hassle, they work to deadlines, do what they say they are going to do. And added bonus is they keep us informed of anything relative within our industry, they are well versed in vehicle safety; telematics, dash cams and how these can affect your insurance premium positively. Plus they have partners in HR and H&S to best support all business needs and here's the big bonus for us – they increased efficiency within the Operations Team by 20%'."
Wowsers – this is all round a pretty storming testimonial – so if you need some great insurance particularly in our sector then here's the diamond recommendation for insurance brokers – Spencer Hayes on 0161 711 0304