The logistics sector is a booming employment sector in the UK, and with an anticipated need for close to half a million new employees in the next five years, a young person could do much worse than to look to be ready for a career in logistics when they leave school, college or university. In the UK, logistics employs 2.3 million people (1 in 12 people employed!), in approximately 190,000 logistics companies. Many of these are small businesses, and the logistics sector is worth £96 billion per year. There is a very wide range of careers available in logistics, from drivers to directors.
Essential Skills For Logistics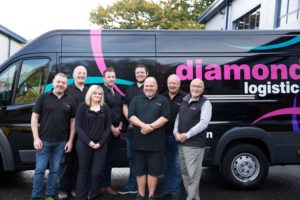 Most positions in logistics might not have university degree requirements, but instead the essential basic requirements are:
Attitude and willingness to put in the hours
Commercial awareness
Numeracy and problem solving skills
Ability to think quickly, logically and analytically
There are also personal qualities and core competencies that should be highlighted, best divided into management skills, people skills and tech skills.
Management Skills For Logistics
To succeed in the modern workplace tomorrow's logistics employees and managers should seek to develop strong management skills:
Numeracy – the ability to understand and analyse data is very important, and in today's data-driven business environment, whilst you don't need to be a pure mathematics graduate, the ability to analyse sales, marketing and other business data is a key skill to master.
Problem-solving – an ability to reach clear, calculated conclusions from disparate facts.
Decision-making – Evaluating facts and hearsay and to make the correct decision quickly.
Project management – Juggling many plates at once and keeping projects on track.
People Skills For Logistics
Logistics is above all a people business, and people management is an important part of a logistics operation. There are constant demands on employees in the logistics sector, and the following skillsets are invaluable:
Leadership – Influencing people to follow your lead by contributing and gaining respect.
Communication – Ensuring that others always understand what you mean.
Team-building – Creating an effective, high performing team.
Interpersonal skills – positivity, drive, energy, calmness, tenacity, adaptability and resilience: all attributes that will come in invaluable, many times over.
Tech Skills for Logistics
Whilst the logistics industry is currently not a leading edge technology sector, one of the ways in which forward-thinking logistics companies are distinguishing themselves is the adoption of technology.
IT experience – Every manager today needs a basic level of IT experience, to be able to use spreadsheets, word and presentation packages such as Microsoft Powerpoint.
IT systems – Growing businesses use management information systems such as CRMs (Customer Relationship Management systems). Managers should expect to become comfortable in using these to their advantage.
IT awareness – IT systems can improve operational efficiency and competitiveness, and tomorrow's managers must have a willingness to accommodate system change and IT-led procedures and tools.
Has this put you off or are you still interested in a career in logistics? We're always hiring at Diamond Logistics and with the rate the industry is growing, logistics jobs are not going to go away any time soon, regardless of Brexit or not!