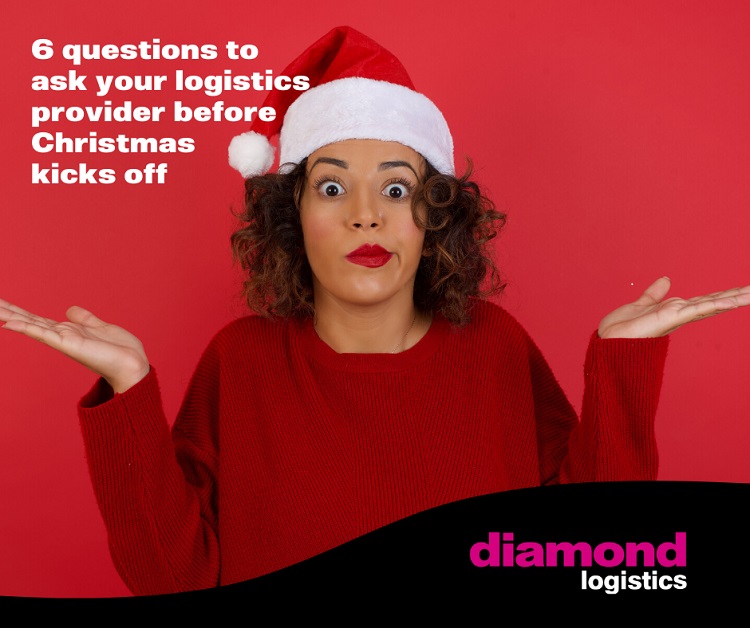 All I want for Christmas… is a logistics provider who won't let me down! Sound familiar?
Having headed back into lockdown just before Christmas, this one is set to be particularly tricky for eCommerce shops, and it's ESSENTIAL that you're going into it feeling prepared.
To help you out, our team of Christmas elves have put together a list of 6 questions you should be asking your logistics provider to work out if they're naughty or nice:
1. How do I know you'll cope with the Christmas rush?
For many businesses, especially smaller ones, your sales can fluctuate throughout the year, with Christmas being a key time to make the majority of the year's profit. This volume all at once can be a challenge if your logistics provider is ill equipped for the peak. Great logistics providers will work with you on a peak forecast, and scale up their team and resources accordingly.
If they haven't, you should be asking them what additional resources and processes they have in place, to test if they will be able to efficiently manage a spike in orders. Experience here counts. This is diamond's 29th Christmas so we know exactly what it's like at peak, so we are fully prepared to handle the Christmas curveballs!
2. What happens if I need more space?
If your HQ is starting to feel as packed as Santa's workshop already, and you're looking to hold a little more stock, it's important to ask your logistics provider whether they have any capacity constraints. Will you be able to scale your storage space if you need to?
3. What marketplaces do you integrate with?
To maximise your Christmas sales, you should be selling your products across several eCommerce channels. And to keep your logistics streamlined and transparent with a unified inventory, your logistics provider must be able to connect with the marketplaces you want to use.
Whether it's Shopify, Magento, Amazon, eBay and more, we've worked with them all here at diamond, so you have complete flexibility over where you sell, and your customers will be ordering goods that are in stock. It's essential to find new customers and keep them happy by only selling goods you can readily despatch.
4. Will the warehouse be affected operationally by Covid?
The C word, and we don't mean Christmas, is here to stay. And a bout of Covid, in a warehouse with hundreds of employees, can cause the entire warehouse to be shut down. Safety now is in small bubbles. diamond – with its unique regional micro warehouses – are all working in their own bubbles reducing probability of infection. We have not shut down a single site this year – and that is very reassuring for our clients. Small is really beautiful this year.
5. How quickly can you process, package and despatch my orders?
Santa might have his reindeer to help him, but how can you make sure you deliver on time? As with every year, you'll always get customers who order last minute! To avoid disappointing your shoppers, you need to make sure you can fulfil your orders as quickly as possible. How will your logistics provider handle this?
Make sure you have a daily cut off agreed, and a last shipping date. For high value goods there is always same day delivery, but for prudence this year we are advising last despatches no later than the 21st on the 24 hour overnight to ensure Christmas delivery. And check your international delivery times too!
6. How can I check all my deliveries are going smoothly?
Ultimately, you want to make sure your presents are actually delivered, right? But does your logistics provider allow you to track the delivery process and see exceptions as soon as they occur? If you can't manage them, you might risk having some very frosty customers this Christmas!
A software like diamond's despatchlab gives you full visibility of the end to end process, so you can resolve any issues early and keep your customers feeling merry and bright!
If your logistics provider can't answer all of these questions, it might be a sign that they're naughty, not nice! But don't panic, it's not too late to swap your provider before your festive flurry of orders. Click below to book a call and learn how diamond can help make your Christmas wishes come true this year:
{{cta('0372053a-16b4-4bda-9f66-1772ac57c4fb','justifycenter')}}