diamond logistics are on a mission to liberate British businesses from crappy couriers! We want to make the courier industry better. We want to help British businesses bridge the gap between them and their clients so that we can work in partnership to make them grow.
Although running a courier company isn't rocket science, it is a SCIENCE. There is a methodology, technology and procedures, which make it simple.
Here's how you can make your courier business turn over £1million in 3 years…
The online product and business market is huge. And is only set to expand further. You NEED to provide a service that meets this. Offer a warehouse / fulfilment service and provide the complete solution for this booming industry.
Keep your fixed costs low. In logistics you want to make sure your business can with stand ebbs and flows of market demand. So, lots of staff, vehicles and costs are bad. You want minimal fixed costs so that when demand goes down so do your costs – not your profits.
Don't be restricted by the hub. Offer more weights, sizes, vehicles,

overnight and international

services. Don't let your offering and revenue be constricted by others.
There are only 24 hours in every day – so you want to make sure you are spending at least 10 of those making money for yourself. NOT providing a delivery infrastructure for a network simply to buy yourself good input rates. You effectively end up spending 50% of your time working for free.
Provide great client relationships. Don't underestimate the power of personalised relationships.
Have a really good team behind you. Happy staff = great work.
Don't let the likes of Uber outperform you in speed and convenience.
Have great, up-to-date technology that allows your services to be seamless.
Provide local community service. Clients like it, they are more loyal and a personalised service equals quality.
Be part of a network across the country to allow you to get those national accounts that you deserve. You need to join forces to have strength. A little courier company against the Goliaths in logistics has a battle on its hands. Strength in unity means better bargaining power, better buying rates, better services – and a louder voice with which to promote yourself.
Diamond believe passionately in Shared Success. Hence we have shared these tips. But if we can help you reach your goals, then we reach ours too: by letting you in on an opportunity to be a part of the Diamond network, you can make a lot of money, clients get the service they need, and Diamond HQ gets its commission…It's a win-win-win situation.
The government says that Network Partner type businesses are TEN times more likely to succeed than other businesses. After five years 91% of partnerships are still trading profitably, as found in the NatWest BFA Franchise survey.
Our Diamond Network Partnership can be a short cut to YOUR SUCCESS.
A network partnership with Diamond Logistics is a gift of brand and knowledge so you can jump on to a business development trajectory that will make your business grow. Without making rookie errors.
And here's the best news…
The market is huge! There are hundreds of thousands of businesses out there who need our services. But we can't reach them alone. So join Diamond Logistics as a franchise and help us rid the world of crappy couriers.
"I have never looked back. I love having the flexibility of being my own boss but having the support of the larger network of partners and HQ team. I've doubled my turnover in 2016 and look forward to other successful years as I invest in other areas."
Asad Ullah – Bolton Network Partnership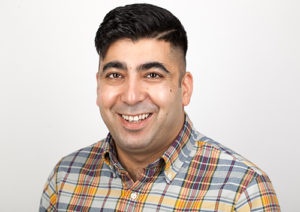 diamond logistics will be the biggest and best courier company in the UK – and YOU can be part of it.
If you're interested give us a call on 01483 779 659 and we can have a chat. Otherwise you'll find some more information here https://www.diamondlogistics.co.uk/join-the-network
We really look forward to hearing from you.