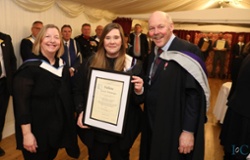 Natalie Wainwright, Diamond's Group Operations Director was recognised at the Institute of Couriers Fellows Gowning Event at the House of Lords on Friday the 25th of February 2022.
Natalie was nominated by the board at Diamond Logistics as a worthy bearer of this industry standard, for not only her last four years' service and her fast progression throughout the ranks of Diamond, but also her wealth of experience in the fulfilment and warehousing space in her role with Currys/Dixon Group and national management with Northgate.
Natalie says, 'I am honoured to receive this recognition particularly after the challenges the past two years has presented our business, I am so proud to be part of a dynamic and agile industry that puts our people at the heart of our operation. And in the Platinum reign of Her Majesty Queen Elizabeth II too! I hope to inspire our future women in logistics to achieve their dreams and ambitions'.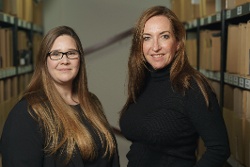 Diamond celebrates its 30th anniversary in 2022, close to this year's International Women's Day. As a female owned business, Diamond was not always as diverse as should have been. Kate says, 'We had to take proactive steps to ensure that its business reflected society in terms of equality, diversity and inclusion. Firm principles of equal rights for men and women, and a determined meritocracy which started with enabling true equality within the business starting about 10 years ago. It was a conscious and deliberate act'.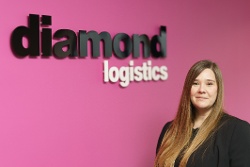 Diamond has since gone on to be one of the ground breakers in the logistics industry with a parity board, equal team numbers at HQ and in our home service centres and parity pay. This is exceptional, not only in logistics, but throughout the rest of industry. Kate states, 'We share this to encourage businesses to step up. It's ridiculous that 50 years since the Equal Pay Act and the equal opportunities act that still women are underrepresented, and men feel they can't have the flexibility in working in order to be supportive to enable this. You need both, and you can do it and have a good business too. You just have to be open, honest and supportive EQUALLY.'