It's time to put the spotlight on raising awareness around blood pressure, and May Measurement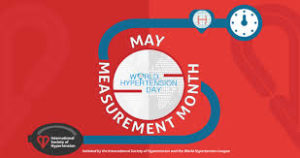 Month 2017 is doing exactly that! And diamondlogistics are on hand to help it all run as smoothly as possible.
May Measurement Month is a global initiative for raising awareness around checking blood pressure and diamond were chosen to be at the heart of the distribution. There are over 44 countries participating that need over 9,000 blood pressure monitors. So, who was better to take on the challenge and make sure that every monitor is delivered on time? diamond is the fastest growing courier network in the U.K. and with 25 years of local and global parcel and cargo experience the May Measurement Team can count on diamondlogistics to ensure each delivery will be an easy smooth transaction from diamondlogistics.
Shared Success© at diamond goes beyond just profits for us, our franchises and our clients. It means that we have the power to genuinely HELP others and make a difference. Its success in a different way.
We are happy to announce the 1st shipment has gone to the Philippines – a whopping 3,500 units of health monitors. diamondovernight&international will really be showcased as May Measurement Month depends on us over delivering on clients' expectations – one of our three core values. So we're sure that we'll do it well. We are right begin helping the initiative make a real difference in the world.
Why is May Measurement so important? Because the International Society of Hypertension (ISH) has identified that increased awareness will help fight the issue against raised Blood Pressure (BP). The main targets for May Measurement (and so deliveries for diamond):
Screen 25 million people, who have not had their BPs measured since April 30, 2016, during the month of May 2017.
To reach this target, each day throughout May the MMM team will need to screen an average of 100 people in 100 sites in each of the 100 countries (100 x 100 x 100 x 25 = 25 million!).
The number of sites will vary from country to country based on the population size. But that's just 1% of the population of each country getting screened to reach the target.
Want to help? Get involved by spreading this message. Share this announcement from diamond to your whole network and encourage people to find their nearest May Measurement bank.