Diamond Logistics Founder and CEO, Kate Lester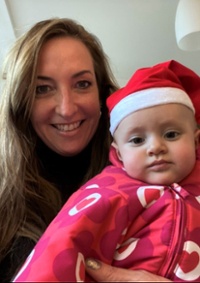 To my clients, network partners and team,
It's been a roller coaster of a year again, and as we hunker down for Christmas, I wanted to share with you what we have been doing, how we are planning in an uncertain future and to reassure you that, as we enter our 30th year in business, that Diamond continues in its mission to support all its stakeholders to shine bright!
We exist for our stakeholders – building businesses and careers on our one stop logistics. We had values imbedded in this business before it was trendy and have always believed in the importance of our contribution locally, nationally, and globally as well as safeguarding the futures of all those who interact with and rely on us.
Where these values have led us to is that, as a business, whilst having one of the most challenging couple of years in its history, we will exit this period with as much enthusiasm (but more expertise!) as they day we were founded. As Captain of this ship, I am very conscious of making provision for what is an ever changing 'sea' – and 90% of my focus this year has been not in battening down hatches, but for making swift progress for when the winds of opportunity change. And they will.
The bits that have been difficult are, of course, Covid but, frankly, global supply challenges and Brexit have been far more challenging. Shortages of everything from packaging to bottles for all alcohol fulfilment have stalled expansion. Customs changes and restrictions and the impact on EU distribution have been very difficult. Some people have decided, rather than to fight the new EU bureaucracy, to simply stop selling to Europe. In time this trade will return – but as transport and logistics is a barometer of economic success, I would suggest what we have seen this year means 2022 will not be a year of growth for many.
It will be for us as we continue to expand our client base and our network, but new premises continue to be a problem for new start-ups. If there are any commercial agents out there with warehouses between 5-10000 sq. ft, then do give us a shout – we have 10+ people waiting to start who cannot find premises……
Diamond has added services (Royal Mail), integrations (Linnworks and WooCommerce) and we have exciting system developments launching in January with our one stop logistic platform, Despatchlab. We have built – for the first time ever, a substantial commercial team that I am heading with Daniel Allin and Claire McKinney, which is driving our expansion meaning we can reach more people – network partners, clients and team members alike – to support them in 2022.
Environmentally we have stepped up our commitment to net zero focusing our teams on the 'How, by 2050 can the logistics industry change' – and Diamond started our electric vehicle journey, now counter all carbon output and have particularly focused on encouraging our clients to get on board with environmental packaging. I do not know whether I would get the thumbs up from Greta Thunberg just yet – but we are working extremely hard at minimalising our impact.
Becoming even more family friendly has become a focus here at Diamond. Whether you are a parent with school kids, carer for parents or even a grandparent, we have worked hard to support the challenges of this. Our key philosophy in this is it's not just Mums who need support – equality means ALL carers need understanding and this has really enabled others in our team to support their families – whatever form that unit takes.
Diamond continues to break the mould in equality – with pay and employment stats equal. We are not excellent in terms of a culturally diverse workforce in our Guildford HQ, albeit nationally we are, so this is a key focus for us to work on next year.
We have continued to contribute to society locally, nationally, and globally from sponsoring football kits, to raising money for various charities, to continuing our partnership with B1G1. I hit the Camino Trail next year to Walk the Walk for Breast Cancer.
To have the kind of passion for my business 30 years after I established it, is something I am profoundly grateful for. And here is the fuel that keeps me going. It is YOU. Every story I have of one of our clients, not just surviving but thriving through this period, with thanks going to their local Diamond service centre for invaluable support. For each one of our Network Partners, who have been resilient and future focused in a year that has been challenging. For my Team – from Ruth who has been with me for over 25 years, to our newest recruits who have been with me for weeks – to see you grow and achieve is truly what I do it for.
I wish you all the absolute best for the festive season in 2021 and look forward to us all reaching for the stars in 2022. A very Merry Christmas and I wish you health, wealth, and happiness in the New Year.
Love,
Kate
If you would like to discuss joining the Diamond family as a client, Network Partner or colleague for 2022, get in touch via the below contact form: