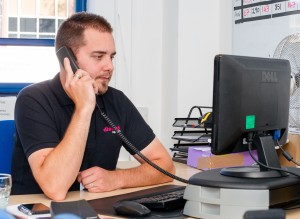 2016 is set to see the largest number of companies announcing plans to open or expand on their current franchise operations.
The days when the only franchise you could buy other than McDonalds are over and we are witnessing smaller more niche franchise organisations looking to establish and grow their businesses through the successful franchising model. This has resulted in more competition between franchisors and franchisees to recruit their next franchise superstars.
It seems the buzzword in British business has well and truly landed and become a national success story – it has even made its way on to the Apprentice. Here are just six reasons why Franchising will be big in 2016.
Existing Businesses see it as a less risky strategy – not just one man bands but existing businesses are seeing some existing franchise models as an easy way to diversify their existing assets and building a separate entity for their team with little time and effort. Have you got spare assets in your business that you could put to good use?
The success of a proven model – The Retail Insight published that to the period December 2015, 25 business had gone bust affecting over 6,500 people. The figure was a lot higher in 2014 with almost 50 businesses going into the red. Isn't it about time you took control of your own density and built the lifestyle and income you deserve?
The UK Government – Government backed groups are keen to invest into start-up businesses as they can see the potential growth of the business in years to come. Places like kick-starter and other crowdfunding websites allows franchisees to source the working capital required to start their businesses in 2016.
The Growth of The Young entrepreneur – The report on small firms published by The Prime Ministers Advisor on Enterprise presented those aged 18-24 are almost twice as likely as any older age groups to say they intend to start a business in the next 3 years. Could 2016 be the year we see more young people take on franchises in the UK?
The X factor – As a franchisee you can be your own boss and be rewarded for your own success. The rewards can be endless if you put in the hard work and effort including high revenues, profit and awards success.
Grow your business easier and quicker– If you are selling third party services, as the franchise becomes larger you will benefit from cheaper unit's costs meaning selling costs becomes a lot easier for you and your franchise.
Let 2016 be the year that you say Yes to Franchising!