Loving Customer Service in Logistics
Logistics is an imperfect science. I recently wrote a blog about what a great job I thought the carriers did before Christmas and how actually it's the understanding of the magnitude of what they achieve for relatively few pounds that should be applauded.
However, there was quite a lot of feedback about that which made me analyse what makes diamond special in terms of our client's perception of us and the reality. And the reality is, logistics isn't perfect. Things go wrong. And the reality is you just have to be honest and mitigate the outcome to the customer.
Imagine your business is a Victoria Sponge
If you imagine your business is a Victoria sponge cake (bear with me it's a Kate type analogy). If the top layer is your client and the bottom layer is you, then diamond is the jam that brings those two components together. Ultimately speaking if your goods don't reach your customers in the time they are anticipated, then your customer won't buy again unless they understand and are communicated with.
And that's the key area where Diamond excels. I saw this exemplified at Diamonds Bicester branch, Darcica.  When I visited them this week I had the opportunity to speak to Lou who heads up their customer services team managing not only their pallet deliveries via Palletways but also the multitude of parcels all booked through Diamond Logistics, Despatchlab.
About Bicester Fulfilment and Delivery Centre
Lou's been working with Diamond Logistics in Bicester for 8 months and has the role of customer service advisor, in that role her daily tasks start with ensuring the previous night's shipments have been successful and dealing with any issues that may have arisen.
Not only does she walk people through their first booking on Despatchlab, but she monitors them through to end delivery and oversees the carrier performance offering advice on how to shift freight from one to another over peak at Christmas. She also cross- sells, and ask people for referrals. It is obvious she loves her job and really subscribes to the family vibe, not only of Bicester but of the network as a whole.
Let Diamond be your Jam
And it is people who are the jam in the Victoria sponge of client experience here at Diamond. And Lou agrees. 
"People don't mind if things go wrong if you tell them before it becomes a problem. People are reasonable – it's just about managing customer expectations – and we are proactively doing that every day."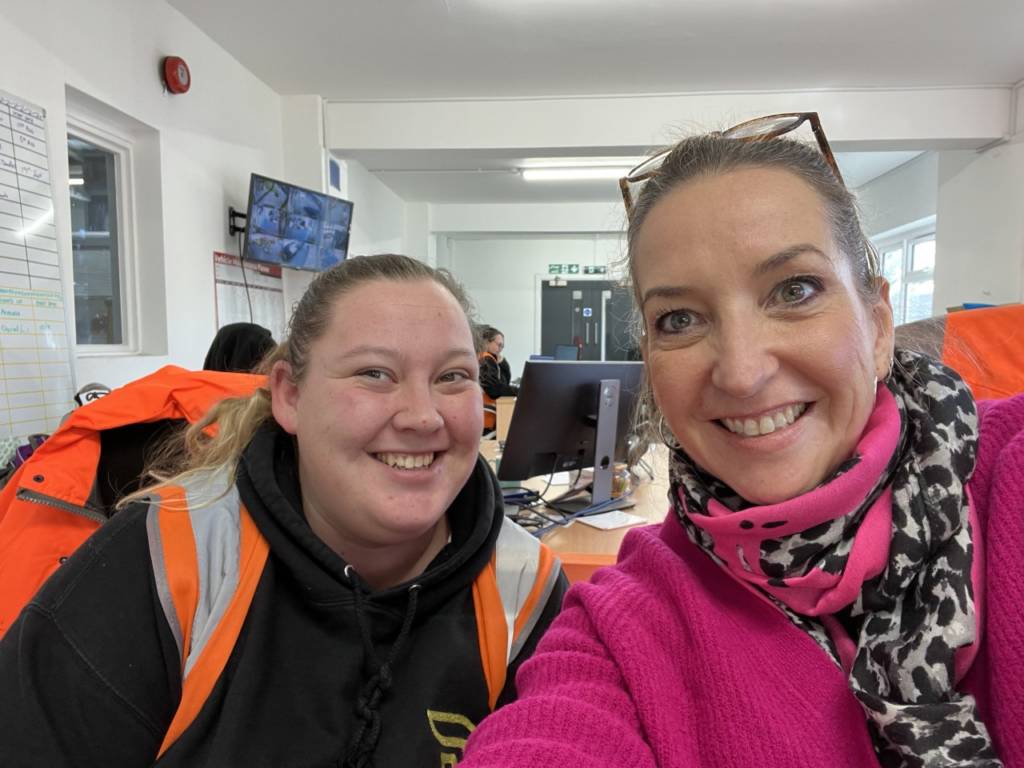 Just another fine example of loving logistics in action. It's not just about parcel delivery. It's about keeping people informed when stuff goes wrong. Great technology to book twinned with people based exception and expectation management equals a very successful delivery recipe!
So if you're not having a great time with your logistics – and instead want to love it – try Diamond. We have people like Lou in 30 geographies around the UK are we are ready to support you.