This month we'd like to share some short article extracts with our Despatches readers which we think you'll like. An interview with specialist drinks retailer Sacred Gin, eBay customer service tips and packaging advice from expert Emma Whitaker, all offer some useful advice and best practice.
Inside the warehouse with Sacred Gin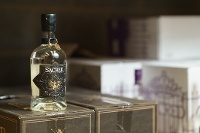 What trends are you seeing as a specialist alcohol vendor? How do you expect the market to change in the next few years?
Hilary Whitney, co-founder of Sacred Spirits: Not surprisingly we have seen a huge increase in online sales. When consumers were unable to visit bars and restaurants, many of them started to make their own cocktails at home and quickly discovered that not only is it really good fun but it's a great way to create a sense of occasion, to draw a line at the end of the working week (or day!), for example. I think that this is a trend that will continue. Maybe not at the same momentum but it has definitely brought a great deal of pleasure to a lot of people.
Interestingly, although online sales will continue to rise, I think that there is substantial evidence that smaller, independent retailers will flourish. During lockdown many of these businesses became community hubs for consumers who really appreciated the personal touch they provided.
I think the biggest changes will come as a result of Brexit – it will become much more difficult to make UK products available in Europe and there will be shortages of European products in the UK. We are noticing that already. Read the full article here.
The five best links for contacting eBay customer service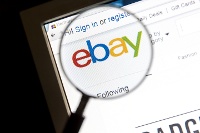 eBay has an abundance of useful information on its website to help retailers sell, sell, resolve problems, and sell. Here's one of the tips we featured in June's blog!
Help a buyer with an item they didn't receive
If a buyer's item goes missing, they're entitled to a refund unless you can provide tracking information proving that it was delivered.
Since 19 October, 2020, in order for a seller to be protected if a buyer opens an item not received case, signature confirmation is required when the total value of an order is £450 or more. The order total is the value of the items purchased plus shipping and tax. Read the full article here.
What is the best packaging for transporting alcohol?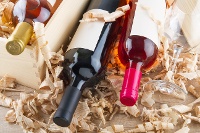 We speak to Emma Whitaker, diamond logistics' packaging specialist, about the best packaging for alcohol products, and the government's plastic tax.
What is the plastic tax?
The new tax applies to plastic packaging produced in, or imported into the UK that does not contain at least 30% recycled plastic.
It will not apply to any plastic packaging which contains at least 30% recycled plastic, or any packaging which is not predominantly plastic by weight.
Imported plastic packaging will be liable to the tax, whether the packaging is unfilled or filled. Read the full article here
If you'd like to be interviewed and featured on the diamond logistics website email Abbie.Brixey@diamondlogistics.co.uk
diamond Social Giveaway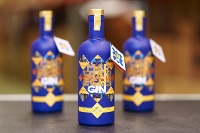 July 2021 is our diamond Retail Month. Throughout July 2021 we are offering multiple prizes of CBA Gin Co's delicious California & Marrakech Gins across our social pages. Check out our weekly giveaways & get involved to be in with a chance of winning: Facebook / LinkedIn / Instagram / Twitter
diamond Commercial Property Search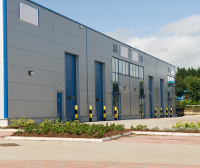 As more courier companies choose to join the diamond network and our network continues to expand at pace, we are aware of a severe shortage of UK commercial property available for lease. Currently we are reaching out to landlords and agents nationwide to assist with our property search but would appreciate any recommendations to assist us further. Please drop us a line at Eve.Terry@diamondlogistics.co.uk with any recommendations.
diamond Vacancies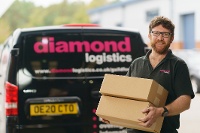 diamond is expanding fast, and we need more people. We have current vacancies in Fulfilment, Telesales, Operational and Executive Assistance and Marketing – check out our vacancies here. We are particularly conscious in how the pandemic has effected 2 types of employees particularly – young people and the over 50's and we'd like to positively encourage both of those age groups to come and join our diverse team.
diamond Client Feedback Survey
During the next month, we will be reaching out to our clients to ask you to kindly participate in a client feedback survey. We will have some lovely diamond gifts up for grabs to say Thank You for your time and would very much appreciate the honest feedback from yourselves.
Best wishes for the month ahead,
Kate & teamdiamond