Courier Services For Businesses
International Delivery
Our international delivery service uses a wide range of international couriers and logistic options globally.
At Diamond, we can deliver your goods internationally and competitively to make your business global. 
With multiple carriers and 5000+ delivery options, there is a solution for every delivery. By road, sea or air, we've got it covered for you. 
Through our logistics management platform, Despatchlab, we can quickly assess the best route for your package based on delivery times and budget. Each carrier comes with different transit times and prices which we can see in real time to advise you accurately.  Some carriers also have value added services which we can explain to you, so that you can choose the delivery service that best meets your needs.
Helping you deliver to the EU, USA and beyond
Whether you want a chat to further understand our services, a no-obligation quote providing you with a detailed rundown of all costs, or you're ready to take the plunge and let Diamond deliver your logistics; one of our friendly team is always ready to help. 
Service request for Guildford
Cost effective
With access to a vast number of carriers and live pricing, we can help you find the right route for your consignments
Fast
Our savvy platform means manual input creation takes five seconds
Trusted
Over 1,000 corporate clients use us to manage the delivery of their consignments
Supportive
With our helpful customer service, we'll manage the delivery process for you
Transparent
We communicate with carriers in real-time, you have full visibility on these updates shipping
Tracked
You can keep track of the full delivery from your computer, mobile or tablet
 
Steeped in international knowhow - we're the business to get your parcels delivered overseas
Speak to our specialists today
Common questions answered
Is the international delivery service the right solution for you?
At Diamond, we like to deliver a transparent service for our clients. There are a number of common questions we get asked – here are our answers.
How much does international delivery cost?
There is no straight answer for this as there are 1000's of different prices for our multiple carrier deliveries dependant on factors including the size of the consignment, where it is going, method of delivery (road or sea), how much it weighs, as well as what carrier is used.
The best thing to do is speak to us and we can look at options for you based on the above parameters and provide accurate pricing for the delivery.
Can I track the progress of my delivery?
Yes. If you are not an account holder you will be issued with a consignment number which you will be able to input to trace.
For our clients with accounts, they will be provided with their own access to our logistics management platform, Despatchlab, which provides live tracking of all consignments out for delivery. This access also provides clients with the ability to book other consignments, get pricing, check all despatches regardless of the different carriers used and gain access to our same day, overnight and fulfilment services too.
What carriers do you use?
Primarily TNT and DHL. All are connected on our logistics management platform and do a good job for the prices that they charge.
As you would imagine, a lot of hands touch your consignment between it leaving your premises and being delivered. The advantages of this are that it exponentially decreases the price.
Will my international delivery be insured?
Your goods will be insured as per the standard carrier's terms and conditions of carriage.
Some of our clients add a layer of reassurance by self-insuring their more precious goods/items or we can add enhanced liability up to any value with DHL and TNT for internationals
When you have a varied weight profile, our logistics management platform, Despatchlab, is an ideal solution. It gives you access to all the carriers you need plus the best rates and the Diamond standard client care. One collection, best routed via Despatchlab and 100% transparency from booking, to collection to final delivery. Peace of mind, delivered.
Join like-minded businesses who trust us to deliver their consignments
Available, caring, considerate and attentive – the team at Diamond Logistics regularly go above and beyond.
Diamond are my partners and I could not have scaled to a multi-million pound turnover company without them!
Diamond have been fundamental to our successes so far. Superb service, brilliant attention to detail and an all-round joy to work with!
Diamond has provided a great service, packing and sending out our online orders and going over and above to solve any problems or glitches in the system. We have had some lovely feedback from customers, commenting on how quickly their delivery arrived and how beautifully it was packed.
The Diamond Logistics team took the stress and worry out of the packing and delivery of our event goodie boxes. The team were supportive and accommodating throughout – thank you!
As a small company we have struggled in the past to get any form of reliable courier service. Since Fleetline have become a Diamond Partner, that's all changed. Bob and the team have delivered time and again for us. We won't be going anywhere else!
With their consistent efficiency and reliability they are now considered as part of our business. We cannot do without them!
Diamond have saved my sanity, they save me hours of work. They are extremely helpful, are quick to resolve issues, sometimes before we even know there is one. The pricing is highly competitive especially for the service provided.
We love very much working with the team. Bryn is our key contact person. He is always available for us and has a great energy. We trust Diamond Twickenham as a partner. Prit is also always a great support, we love working with him.
Incredibly helpful and willing, also very responsive and reactive. Everyone I've met at Diamond has been really friendly and wanting me to get the best from their services. I have recommended them to three other businesses, as they just make it easy even when there is confusion.
We have loved working with Diamond, it has taken the stress out of fitting in post office trips around our busy lives. It has also enabled us to supply larger retail chains who have stricter delivery and packaging requirements. Diamond have done everything to meet those demands and it has always gone smoothly!
Learn more about our services
Additional resources and guides in relation to our same day courier services.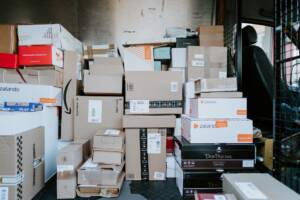 The ultimate same day delivery guide The benefits, considerations and key facts to enhancing Your
Read More »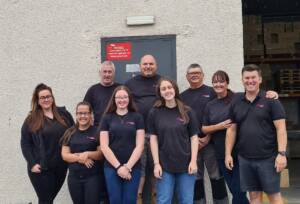 Meet Diamond Plymouth, our dynamic fulfilment and delivery partner in Devon and Cornwall. At Diamond
Read More »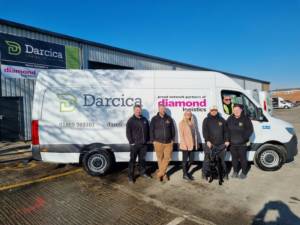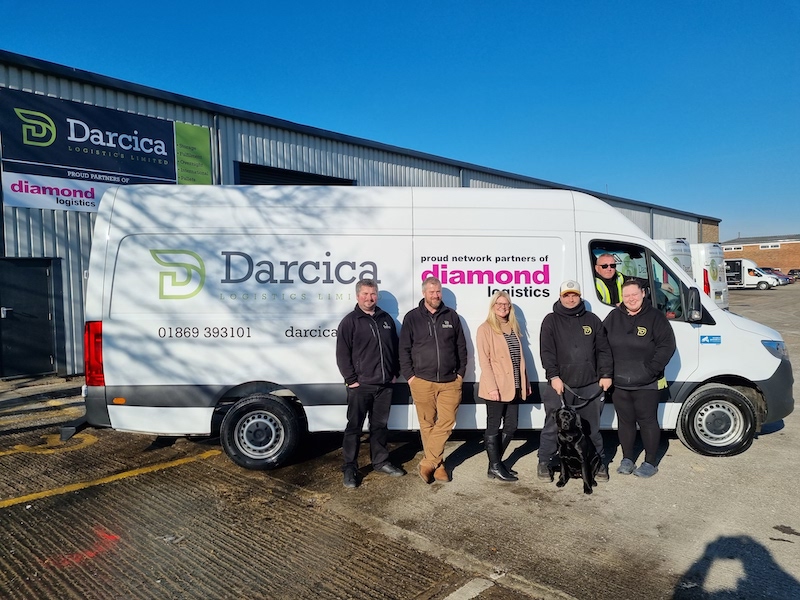 Expanding your delivery business Many delivery companies are feeling the squeeze at the moment and
Read More »
Contact Us
Would you like to speak to someone?
We'd love to hear more about your business and explain how we can support your needs. Just complete the form below and one of our team will be in touch soon.