Next Day & International
Delivery FAQs
Answering your questions about next day and international delivery
Next day delivery is when a consignment is collected from your premises and transported to a local hub. From here, your package will go to a central sortation hub before being shipped to the local delivery centre, where a courier will then deliver to the destination.
Depending on the destination, delivery could be the very next day, or, for international delivery and those further afield domestic deliveries, this will take a little longer.
Most items are suitable for next day or international delivery and we can offer solutions for both post and pallet delivery.
Packing a consignment is the most important aspect because this package will be handled by a number of people and travel through different hubs. We suggest using suitable packing material and sealing the package thoroughly. Goods that are non-hazardous and replaceable are suitable for overnight and international next day delivery. Ideally, the consignment will be under 30kgs in total, or at least under 15kg per box.
The type of item being sent will dictate the best packaging. Clothing and soft furnishings can go into jiffy bags. Hard items should be boxed and large and especially heavy items should go via pallet delivery. Envelopes are also suitable for a next day service.
There are some goods that are not good for next day delivery, such as precious, irreplaceable, fragile, hazardous or flammable goods.
Your consignment will be collected from your business premises by your local diamond courier. It will then be taken to a local service centre for consolidation and then on to a central UK hub (for our UK based clients). Once there, it will be sorted and then sent on to the local delivery depot closest to the end destination. From there, it will be placed into a smaller vehicle for delivery.
Next day delivery and international delivery are more complicated than same day delivery. The process takes time, which is why 24 hours is the minimum time that elapses between putting your parcel into the delivery network and the final delivery.
Your goods will be insured as per the standard carrier's terms and conditions of carriage. There can be differences, so it's important that you fully understand the terms of insurance, claim procedure and what happens when something goes wrong. Occasionally, things do go missing or get broken, so it is important you understand your rights to claim.
Some of our clients also self-insure their more precious goods/items. However, if you have urgent, important or an irreplaceable consignment, we would advise you to upgrade to diamond's same day courier service, which comes with £15,000 insurance per consignment as standard.
You do not need an account to use our services. However, without one you will not have access to our management system, Despatchlab.
We tend to work with businesses who require a weekly or more frequent courier service. For one off deliveries and collections it is best to choose a courier firm who specialises in this service.
Setting up an account has lots of benefits including: Despatchlab access, bespoke tariff suited to your requirements, preferential treatment in peak times, and much more. Get in touch to see if you qualify, today.
Your pricing proposal will be bespoke and based on you particular needs, such as the size of your consignment, where it is going, how much it weighs, the method of delivery and the best fit of carrier.
We work in partnership with many carriers so that we can always find the best fit for your business. These include Evri, DHL Express, DHL Global, TNT/Fedex, DPD, Royal Mail, Yodel and our own network partners.
To reassure you, we always offer a competitive price and have overnight deliveries starting from under £2.00. Cost effective indeed!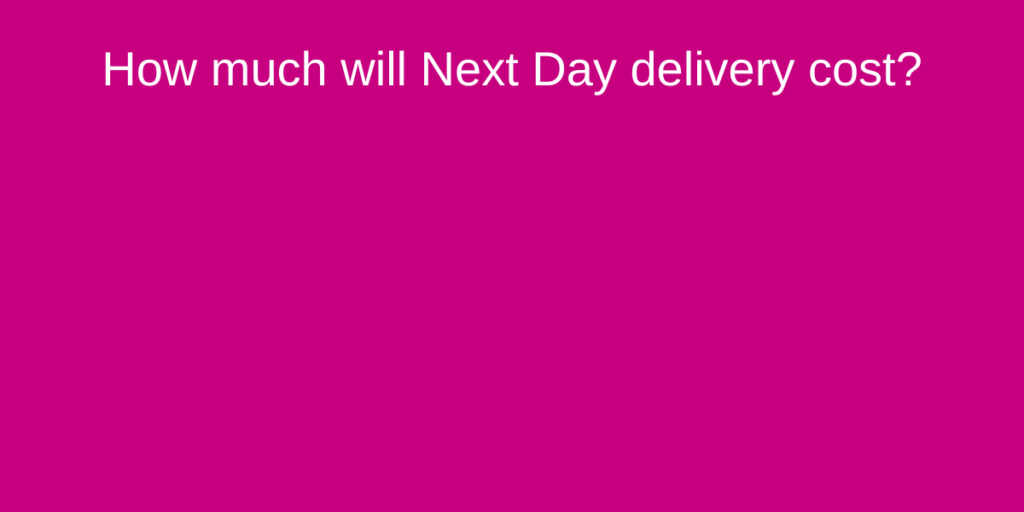 When you open an account with us, you will receive a log in for our management and tracking system, located at www.despatchlab.com.
Through this system, you can book your consignment, get prices, check all your despatches (regardless of different carriers) and access our same day services too. All with live tracking.
If you are not an account holder, you will be issued with a consignment number that you will be able to input to trace.
Understanding what paperwork you need to complete to get your international consignment where it needs to go has become a real headache for many businesses since Brexit. We understand this and have worked hard to make this process as straight forward for you as possible. Using our logistics platform, most of the paperwork is done for you. All you need to do is make sure you enter the right details at the point of booking and we will take care of the rest.
Diamond is best positioned to work with businesses who require regular consignments and shipping services through a trusted network. However, if you are in individual in a bind and you need to send a parcel, we are here to help if we can.
To provide you with the very best service, we advise setting up a business account. You will then receive tailored rates to maximise your client experience.
Businesses with a mixed freight profile, who want to concentrate their spend and minimalise their delivery management, benefit a lot from our services. So, if you need a strong logistics partner to help you manage your business's logistics needs, we will be a great fit.
Contact Us
Would you like to speak to someone?
We'd love to hear more about your business and explain how we can support your needs. Just complete the form below and one of our team will be in touch soon.