Integrated Marketplaces
Logistics is fully integrated with eBay, Amazon, Magento, Shopify, WooCommerce, Linnworks plus 40 more with bespoke integrations too. This means the order drops straight into our bespoke system Despatchlab, which monitors the whole order journey from pick to delivery, always giving users 100% transparency.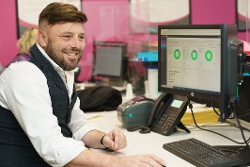 You can see what is picked, what is going out that day and what has been delivered. And, if a delivery goes awry, you can see what has been done to rectify it. It is extremely easy to use, it gives you a real time operational overview and provides you with reports that can tell you how to improve business growth. All included with Despatchlab. 
Feedback from retailers shapes our in-house technology
Last year when existing and potential clients highlighted the importance of Linnworks, we heard it loud and clear. We integrated our operation with Linnworks, software designed to manage sales and inventory across selling platforms, within months.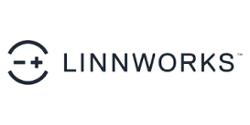 The Diamond Logistics and Linnworks partnership offers streamlined integration and full transparency from multi-marketplace listings to storage and delivery, which means growing retailers can spend their time sourcing and selling products instead of managing operations. (Read more about the benefits of integrating with Linnworks here.) 
Transparency, transparency and a healthy dose of more transparency is what our eCommerce partners can expect thanks to the seamless integration of Diamond Logistics and all key marketplaces. 
Still have questions about whether you can link to Diamond Logistics' Despatchlab technology? Call our helpdesk today for a free eCommerce Fulfilment consultation on 0333 567 5888, email us at sales@diamondlogistics.co.uk or complete the below Contact form: