Late last year for the first time, a UK court blamed illegal levels of air pollution in Lewisham as the cause of a young girl's death. It's a tragedy which involved a child, high levels of road traffic pollution and a London Council which didn't act quick enough.
It's frustrating that our government hasn't provided the infrastructure companies need to commit to more energy efficient fleets sooner, and that its actions haven't always been realistic or sustainable. However, I prefer to look ahead at the green agenda which promises to make our air cleaner, and what this means for transport operators.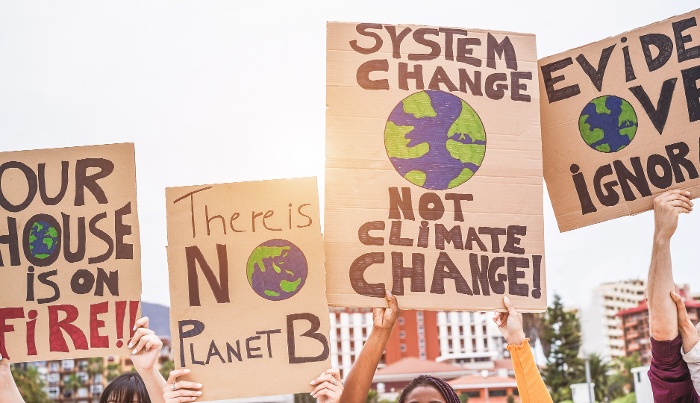 In November last year Boris launched a Ten Point Plan for a Green Industrial Revolution. Point 4 is most relevant to us, Accelerating the shift to zero emission vehicles. The plan states: "With cars and vans making up nearly a fifth of emissions, we are taking decisive action to end the sale of new petrol and diesel cars and vans by 2030, with all vehicles being required to have a significant zero emissions capability (for example plug-in and full hybrids) from 2030 and be 100% zero emissions from 2035."
The plan also says it will publish a green paper on the UK's post-EU emissions regulations, that they plan to build a " world-leading EV supply chain" and that they plan to invest £1.3 billion to accelerate the roll out of charging infrastructure.
It's an ambitious plan, and well overdue. It aligns with what we do at diamond. Our business model is centred on consolidation and load maximisation to minimise empty loads. Our local consolidation hubs and utilisation of existing parcel delivery networks mean we minimise collection mileage and maximise efficiency integration with existing capacity. And for our same day deliveries our logistics platform despatchlab, tracks our vehicles and load space to minimalize empty vehicle miles.
I like Point 4 in principle, but Government must work closely with industry to ensure next-steps are realistic. I welcome the points made by the voices of our industry – including the Road Haulage Association (RHA) and Cold Chain Federation (CCF).
CCF has urged Government to fast-track green technologies for refrigerated vehicles because alternatives to diesel power are not yet widely available for some of these trucks, which transport chilled and frozen food.
Then you have the Clean Air Zones. The Road Freight APPG on Clean Air Zones report concluded that Clean Air Zones are a case of "right policy, wrong approach."
Chris Ashley, RHA head of policy on the environment, commented: "The current CAZ approach fails to recognise the industry's huge £1.9bn investment in Euro VI vehicles that, despite CAZ, has slashed NOx emissions from trucks by at least 59 percent since 2013. It also fails to account for the market supply of the desired Euro VI vehicles which, during the 2nd quarter of 2020, plummeted by 75% as Covid-19 hit the economy."
I welcome the idea of a "world leading EV supply chain." The transport profession, including the diamond team, recognises that it needs to do its part to reduce carbon and improve air quality. We hope we're part of the conversation moving forward.
Join diamond as a Network Partner and benefit from its bespoke platform despatchlab which enables fulfilment, express and sameday on one easy to use platform, whilst tracking vehicles and load space, so planet friendly efficiency can be part of what you do.
To find out more about what it means to become part of the diamond network complete the following form.