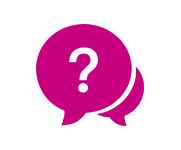 Please find below information regarding the Coronavirus. Please make sure you read and digest this to ensure you are aware of the symptoms to look out for and what you can do to reduce the risk of contracting the virus.
It is not affecting our trade too much as yet. But the government is now advising that up to 20% of your team members may be affected, its certainly affecting supply from China with many of our fulfilment clients running low on stock and retail sales are a little less than we'd expect them to be at this time….
However in true diamond fashion we are encouraging everyone not to panic. For the fit and healthy it should present no further risk than the normal flu. For the very young, the elderly or the infirm it's sensible to take more precautions.
What is Coronavirus (COVID-19)
COVID-19 is a new illness which can affect your lungs and airways. It is caused by a virus called Coronavirus.
Symptoms of Coronavirus
Cough
High Temperature
Shortness of Breath
These symptoms do not necessarily mean you have the illness.
How Coronavirus is Spread
Due to how new the illness us we do not know exactly how it spreads from one person to another
Similar viruses are spread in cough droplets
It is very unlikely it can be spread through packages or food
NHS advice says to avoid catching or spreading coronavirus
Do
wash your hands with soap and water often – do this for at least 20 seconds
always wash your hands when you get home or into work
use hand sanitiser gel if soap and water are not available
cover your mouth and nose with a tissue or your sleeve (not your hands) when you cough or sneeze
put used tissues in the bin straight away and wash your hands afterwards
try to avoid close contact with people who are unwell
Don't
touch your eyes, nose or mouth if your hands are not clean
Check If You Need Medical Help
NHS 111 has an online coronavirus service that can tell you if you need medical help and can advise you what to do.
You should use this service if:
To Use the Coronavirus Service Go To:
How to self-isolate if you're asked to
If there's a chance you could have coronavirus, you may be asked to stay away from other people (self-isolate).
This means you should:
stay at home
not go to school or public places
not use public transport or taxis
ask friends, family members or delivery services to do errands for you
try to avoid visitors to your home – it's OK for friends, family or delivery drivers to drop off food
You may need to do this for up to 14 days to help reduce the possible spread of infection.
Treatment for coronavirus
There is currently no specific treatment for coronavirus.
Antibiotics do not help, as they do not work against viruses.
Treatment aims to relieve the symptoms while your body fights the illness.
You'll need to stay in isolation away from other people until you've recovered.
More information available at the gov website and the NHS coronavirus page.