In addition to our Home Service Centres in Guildford & Bournemouth, diamondlogistics have a nationwide network of logistic partners who decided to join Team diamond to diversify into the world of Overnight Domestic and International Deliveries, Multi Carrier logistics & Fulfilment.
Maybe you are a Same Day Delivery company looking to diversify & tap into a further revenue stream?
We could tell you why we think everyone should join the diamond family as a Network Partner but instead we will let the Network Partners tell you themselves.
Today we speak with Stephen & Denise Hamilton of diamondlogistics Milton Keynes in our diamond Network Partner Profile Q&A:
Full Name/s: Stephen Hamilton & Denise Hamilton
Company Name: Brand International Ltd T/A Trade Wholesaler MK Ltd and S&D Logistics Ltd T/A diamondlogistics Milton Keynes
Network Partner Location: Milton Keynes
Service Centre Address: Unit 4, Potters Lane, Kiln Farm, Milton Keynes, MK11 3HE
Originally both from: London
Family: Married with two very grown up children!
Tell us about Team Milton Keynes: Currently only 3 of us – Keith had been at the company we bought for 7 years and has been a great help with organising the warehouse and offered invaluable advice. We have 2 new starters who joined us on 21st September 2020, Danny Parton in Sales & Craig Deefholts assisting the warehouse operations.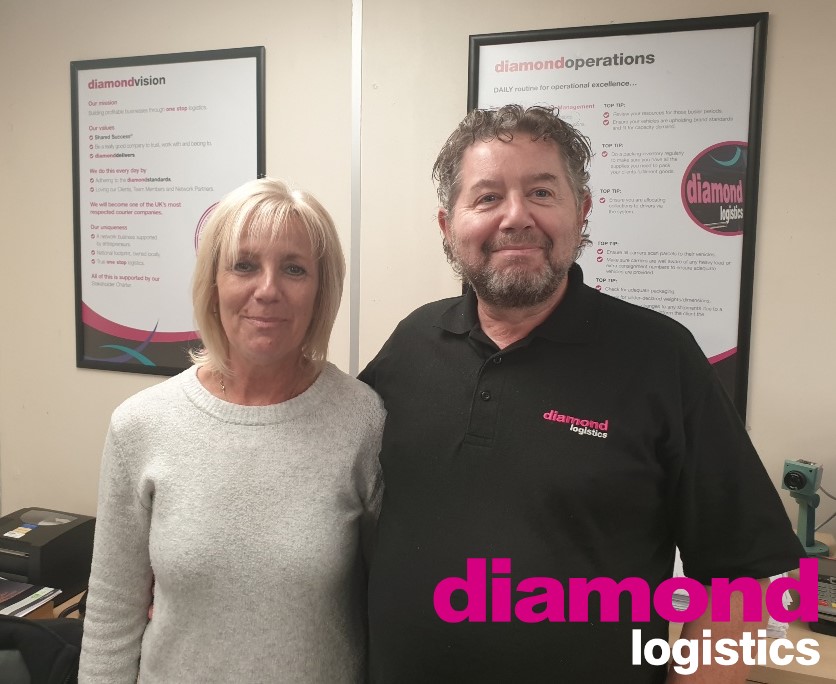 Tell us about the hobbies/interests of the Milton Keynes team:
Denise

– I love to spend as much time as possible with friends and family. I am passionate about cooking and entertaining but also getting out & about and going for country walks at the weekend…… particularly after an eventful week at work.
Stephen

–

Getting out and about on the golf course at the weekend, DIY and spending time with family and friends.
Keith –

Theatre, walking, raising money for a charity and watching rugby.
When you were a child, what did you want to be when you grew up:
Denise

– At a very young age I was interested in working with animals and becoming a veterinary surgeon

Stephen

– I really wanted to get into the record business but the opportunities were few and far between. Stayed on at sixth form for A levels, but didn't want to go on to further education. Tried a number of things after leaving school but nothing really interested me until I was offered a junior role in sales. This suited me perfectly as I was not tied into a 9 to 5 office environment and everyday offered new opportunities and challenges.
How did you get into logistics: I had worked on a short-term consultancy for a friend who was having difficulty in his Next Day/International Courier business some years ago and enjoyed the experience. Having decided to withdraw from activity in China, I was looking for a new direction and looking for a product/service that had high growth potential and a wide market spread. I took a self employed position with CitySprint to get a feel for "the business" (hindsight is a wonderful thing) and saw that things could move fast – in either direction – and saw there are plenty of opportunities for business positioned between the giants and the one man operators. We made a collection at Julian Westwood's diamond service centre in West Bromwich and liked what I saw and heard, ultimately deciding that diamond was the place for us.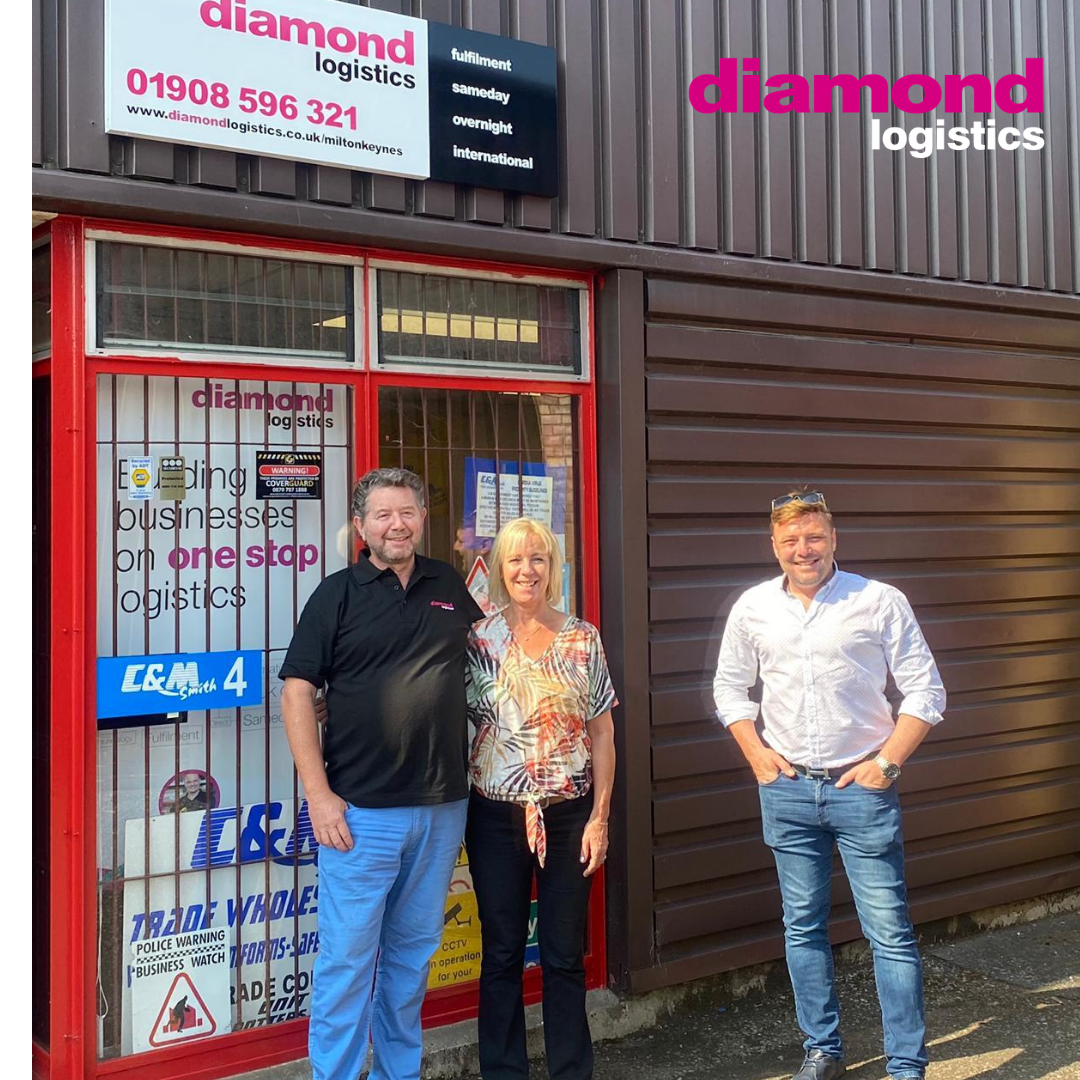 What year did you found your Company: 2020
What do you enjoy about owning your own business / What you do / Logistics: Although Denise and I have worked in other organisations we have always preferred to "do our own thing" and have worked together on and off for almost 30 years. We enjoy the challenges that running a business involves but we also enjoy the benefits and rewards and achieve great satisfaction from success.
What business sectors do your current clients come from: So far it's been ecommerce sellers, although some also have a physical shop. It seems everyone currently has an interest in exploring additional & alternative options for logistics and carriers so we look forward to introducing a broad range of clients from all sectors.
Anything else you would like to share about your diamond experience so far: We would like to mention the care and support of all involved at diamond. There is so much involved in setting up a new business, it seems never ending, and can be overwhelming but with diamond the processes are already in place and pretty much everything has been considered and catered for. This in itself engenders confidence and of course having a support team to discuss issues with helps enormously.
To find out more about the services available at diamondlogistics Milton Keynes & touch base with Stephen, Denise & the team at miltonkeynes@diamondlogistics.co.uk or call on 01908 596321